---
DOCUMENTARY FILMS


Part 3

Documentary Films


Part 1 | Part 2 | Part 3 | Examples
Documentary Films on Filmmakers:
A number of documentary films have turned the cameras on filmmakers themselves:
Eleanor Coppola's Hearts of Darkness: A Filmmaker's Apocalypse (1991) provided a behind-the-scenes look at the disaster-ridden making of Francis Ford Coppola's Apocalypse Now (1979)
Les Blank's on-location Burden of Dreams (1982) traced the grueling making of Fitzcarraldo (1982) by director Werner Herzog
Stanley Kubrick: A Life in Pictures (2001) provided an insightful retrospective of the films of the famed director
Time Magazine's film critic Richard Schickel's Turner Classic Movies documentary Woody Allen: A Life in Film (2002) was composed of film clips and on-camera interview material, gave a revealing view of the revered director's films
Schickel's next film was a definitive biographical tribute to comedic genius Charlie: The Life and Art of Charles Chaplin (2003), featuring interviews (with noted directors such as Martin Scorsese and Woody Allen), film clips, and a look at Chaplin's life and career; in the following year, Schickel also completed the 90-minute Scorsese on Scorsese (2004), a revealing portrait of one of the greatest film-makers of all time
Kenneth Bowser's Easy Riders, Raging Bulls (2003) (subtitled: How the Sex, Drugs, and Rock 'N' Roll Generation Saved Hollywood), based on the book by Peter Biskind, and A Decade Under the Influence (2003), an original 3-part documentary mini-series by Ted Demme (who died a year before its release) and Richard LaGravenese, both documented the maverick film-makers (such as Scorsese, Coppola, Lucas, Mazursky, Altman, Hopper and Spielberg) in the revolutionary 70s who brought a new spirit of innovation and experimentation to Hollywood
the TV documentary The Blockbuster Imperative (2003) described the sorry state of modern cinema and its film studios, with bloated budgets, the exaggerated pitching of movies by marketing divisions, and moneymaking as the biggest imperative
Final Cut: The Making and Unmaking of Heaven's Gate (2004), composed of a series of interviews (and based on Steven Bach's 1985 book of the same name), provided a behind-the-scenes look at one of Hollywood's most notorious disasters - director Michael Cimino's big-budget epic western Heaven's Gate (1980), that brought down United Artists
Anglo-Austrian director Frederick Baker's documentary essay on British director Carol Reed's classic work, Shadowing the Third Man (2004) was an excellent deconstruction and behind-the-scenes look, including interviews with various principals, of the film The Third Man (1949) that the BFI voted the #1 British film of the 20th century
Universal's Inside Deep Throat (2004), a major-studio NC-17 film (the first since Universal's Henry & June (1990)) with controversial, sexually-explicit scenes from the original 1972 film, told the story of the most notorious (and successful) porn film of all time with Harry Reems and Linda Lovelace. It frankly recounted the cultural phenomenon that resulted, and how it became a rallying cry for both censors and free-speech advocates
A Personal Journey With Martin Scorsese Through American Movies (1995) offered an informal and very personal four-hour documentary with film-maker Scorsese providing commentary on dozens of carefully-chosen film clips from some of the greatest examples of US cinema. Scorsese himself made two notable documentaries: (1) Italianamerican (1974), about his family life with his parents, Charles and Catherine (who has appeared in eight of his films from 1967 to 1995), and Italian-American life in general, and (2) the 246-minute epic documentary My Voyage to Italy (1999), an inspiring survey of Italian cinema, including Scorsese's own connection to both his Italian heritage and other great Italian filmmakers (such as Roberto Rossellini, Federico Fellini, and Vittorio de Sica).
It's All True (1993) (Based on an Unfinished Film by Orson Welles) told about the difficult struggles Welles faced in 1942 to make a film about South America. [This was the film project that forced the film-maker to be out of the country during the ill-fated editing of his masterpiece The Magnificent Ambersons (1942).] East Side Story (1997), directed and narrated by Dana Ranga, humorously (unintentionally) documented the rare phenomenon of socialist musicals produced from the 1930s to the 1970s in the Eastern bloc.
Chris Smith's smash hit American Movie (1999), a Sundance Festival phenomenon, documented the struggles of independent and aspiring film-maker and Wisconsin film buff (Mark Borchardt) to direct a 35-minute, low-budget horror film. Director/narrator Vikram Jayanti's The Golden Globes: Hollywood's Dirty Little Secret (2003) presented an expose on the Golden Globes Awards, presented by the Hollywood Foreign Press Association, and gave a glimpse of the media's role in marketing Hollywood films. Midnight Movies: From the Margin To the Mainstream (2005) examined the six most influential low-budget midnight movies: Night of the Living Dead (1968), El Topo (1970, Mex.), The Harder They Come (1972), Pink Flamingos (1972), The Rocky Horror Picture Show (1975) and Eraserhead (1977), and their relationship to the turbulent, anti-authoritarian time period of their releases.
Expose Documentaries of Social and Political Issues:

Documentarian Frederick Wiseman filmed Titicut Follies (1967), a controversial expose of the conditions at the Bridgewater, Massachusetts State Prison for the Criminally Insane. The film was banned and suppressed for 25 years due to legal issues regarding inmate privacy. Wiseman also directed High School (1968) that presented rebellious teens at Northeast High School in Philadelphia. [A follow-up sequel titled High School II (1994) visited an alternative high school in New York's Spanish Harlem.] Spike Lee's first feature-length documentary film, 4 Little Girls (1997), examined the civil rights struggle and the 1963 hate-crime murder of four innocent victims in an African-American Baptist church in Birmingham, Alabama.
Arnold Shapiro's Oscar-winning documentary Scared Straight! (1978) provided a look at a prison program designed to scare juvenile offenders from incarceration in a maximum-security prison by contact with 'lifers' doing hard time at New Jersey's Rahway facility. The Farm: Life Inside Angola Prison (1998), made by Jonathan Stack and Liz Garbus, investigated conditions inside the maximum-security Louisiana State Penitentiary. The third film by anthropological Australian film-makers Robin Anderson and Bob Connolly, Black Harvest (1992), told a tragic story about Joe Leahy, a half-white/half-aboriginal owner of a coffee plantation in the highlands of Papua New Guinea, who relied on the Ganiga tribe's native labor.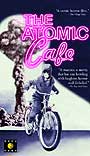 A compilation film from Kevin Rafferty, the cult classic The Atomic Cafe (1982), assembled 1940s-50s footage from US governmental sources about the atomic bomb to show the falsity, naivete, and absurdity of many of the statements about radiation danger during the Cold War. Rafferty used the same style in his expose of the tobacco industry, The Last Cigarette (1999). Another archival documentary, using black comedy about the Nazi's Third Reich, was Hitler's Hit Parade (2003), with an edited collage of Hitler-era propagandistic newsreel footage, advertisements, and movies (to the tune of entertaining 30s popular music) that effectively and ironically masked the horrors being perpetrated elsewhere. John Huston's once-banned Let There Be Light (1945), a war-time documentary on shell-shocked soldiers, was finally released in the early 1980s after the Army was pressured to declassify the film.
The humorous and eccentric Hands on a Hard Body (1997) explored a Texas car dealership marathon-competition to win a Nissan pickup truck by becoming the last person left touching it. Startup.com (2001) followed the entrepreneurial evolution (and ultimate demise) of a new media company (govworks.com) during the Dot.com era in the first year of the 21st century.
The BBC's expose Trouble at the Top: The People vs. Coke (2002) surveyed the New Coke debacle when the Coca Cola Company tested the new drink product with focus groups in the mid-80s and went ahead to create one of the biggest marketing and business blunders ever. Morgan Spurlock's dark comedy satire Super Size Me (2004), his debut feature documentary that won the Best Director award at Sundance, examined the reasons for US obesity, marketing ploys of fast food companies, and the frightening health after-effects of his 30-day binge of fast-food eating (at McDonalds). As a result, Spurlock experienced declining health: he gained 25 pounds, developed chest pains and bad skin, had an increase in body fat of 7%, an increase in cholesterol of 62 points, loss of sex drive, and the pain of toxic-shock withdrawal at the end of the experiment. Another expose of the irresponsibility, exploitation, and lack of accountability of global businesses, and how corporate decisions have impacted the world was contained in Jennifer Abbott's and March Achbar's The Corporation (2004).
Robert Greenwald's Uncovered: The Whole Truth about the Iraq War (2004) examined what the intelligence community knew about the claims of weapons of mass destruction in Iraq, and provided a harsh critique of the Bush administration's foreign policy and its single-minded determination to enter into war. Earlier, Greenwald had executive-produced the disturbing Unprecedented: The 2000 Presidential Election (2002) which examined the voting debacle and court abuses that took place in Florida following the last presidential election. He also released Outfoxed: Rupert Murdoch's War on Journalism (2004), which provided an insightful look at the partisan, 'unfair and unbalanced', conservative political viewpoints of FOX-News.
Filmmakers Robert Epstein and Jeffrey Friedman won an Academy Award for the emotional and compassionate Common Threads: Stories From The Quilt (1989) - about five individuals commemorated on the giant, iconic memorial quilt who battled AIDS, accompanied by a soundtrack by Bobby McFerrin. [Earlier, Epstein had won the Best Documentary Oscar for The Times of Harvey Milk (1984) about the political life of the first openly-gay politician to be elected to office in California - to the SF Board of Supervisors. Milk was brutally murdered in November 1978 by disgruntled ex-Supervisor Dan White, who was only charged with manslaughter on a junk food defense. Epstein's first documentary was the landmark feature Word is Out (1978), which told the stories of 26 gay men and lesbians from across America.] Epstein followed up with the informative The Celluloid Closet (1995), based on the 1981 landmark book by Vito Russo, which surveyed sexual myths and attitudes toward homosexuality (gay and lesbian) in Hollywood's films through interviews and film clips.
Jennie Livingston's Paris is Burning (1991) took a look at Latino and black competitors in NYC drag balls. Sick: The Life and Death of Bob Flanagan, Supermasochist (1997) honestly profiled cystic fibrosis performance artist Bob Flanagan who reveled in masochistic and S&M acts. And Andrew Jarecki's disturbing Oscar-nominated crime documentary Capturing the Friedmans (2003) graphically portrayed the issue of child sexual abuse and molestation within a dysfunctional middle-class Long Island family, while examining the elusive and conflicting questions of guilt and innocence. Southern Comfort (2001), a documentary by Kate Davis about the transgender movement in the Deep South, followed the last year of the life of Robert Eads - a female-to-male trans-sexual who died of ovarian cancer. The film won the Grand Jury Prize for documentaries at the Sundance Film Festival in 2001, but was ineligible for an Oscar because it aired on HBO's America Undercover series.
Two hard-hitting documentaries provided critical, anti-war commentaries on the Vietnam War: Emile de Antonio's powerful Vietnam: In the Year of the Pig (1968), and Peter Davis' Academy Award-winning anti-war documentary film Hearts and Minds (1974) questioned US involvement in the Vietnam War. Writer/director Charles Ferguson's low-budget documentary No End in Sight (2007), an informational accounting of the bungling of the Bush administration in the Iraq War, was a well-received factual indictment of failed US foreign policy in regards to Iraq.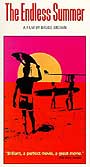 Nature-Related Documentary Films:
Disney's first feature-length "True Life Adventures" entry was The Living Desert (1953) - with incredible nature footage from the desert. Oceanographer Jacques Costeau's underwater explorations in the Calypso were captured on film in the Academy Award-winning The Silent World (1956) by filmmaker Louis Malle. Bruce Brown's thrilling The Endless Summer (1966) with a great score by the Sandals, was a popularly-received film about an around-the-world search for the 'perfect wave' by two surfers. The Hellstrom Chronicle (1971), with spectacular close-up photography, was a pseudo-documentary about the world of predatory insects, including a warning about an impending showdown between humans and insects.
Other nature-related documentaries included the following: South African film-maker Jamie Uys' Animals Are Beautiful People (1974), with the tagline "The Secret Life of Wildlife", provided an entertaining view of the intriguing wildlife of the Namid Desert and how the animals often mirrored the behavior of humans. (Six years after completing this project, Uys went on to create The Gods Must Be Crazy (1981).) The groundbreaking French documentary MicroCosmos (1996) (advertised as "It's Jurassic Park in Your Own Backyard!") chronicled the world of insects - in close-up, with revolutionary macroscopic cameras and film techniques (similar to Godfrey Reggio's Koyaanisqatsi (1982)). The BBC's Walking with Dinosaurs (2000) (with narration by Kenneth Branagh) was a documentary series of films by Jasper James with incredibly-realistic CGI dinosaurs. The nature documentary Deep Blue (2003), derived from the BBC's Blue Planet TV series surveys how creatures from dolphins to penguins live and battle for survival against predators in the ocean.
The Oscar-nominated Winged Migration (2001) from French director Jacques Perrin provided a breathtaking documentary about many species of migrating birds. The highest grossing nature documentary ever made (up to its time), March of the Penguins (2005), narrated by Morgan Freeman in the US release, followed the perils of resilient Emperor penguins in their quest to mate and survive in the most inhabitable part of the world - deep in Antarctica near the South Pole. Warner Independent Films originally paid $1 million for this Sundance Festival hit when it was just a French-language nature documentary with the original title The Emperor's Journey. It cost $8 million to make and earned almost $78 million - it was the highest-grossing nature documentary, and the second-highest gross for a non-IMAX documentary.
The most straightforward, fact-based, troubling and frighteningly relevant film in recent memory was director Davis Guggenheim's An Inconvenient Truth (2006), presented by lecturer, ex-VP and Presidential candidate Al Gore - it clearly exposed the myths and misconceptions that surround global warming and actions that could prevent it, with lots of evidence: numerous charts, statistics, graphs, maps, photos, and animations. Its surprising success during the summer of 2006 was underlined by massive heat waves baking the entire United States. It grossed $24.1 million - setting a record as the third-highest grossing non-IMAX/concert political documentary ever made (at the time). It was nominated for two Oscars and won both: Best Original Song ("I Need to Wake Up" by Melissa Etheridge), and Best Documentary Feature.
Various Other Documentary Films:
Director Mel Stuart's Four Days in November (1964) provided an historical record of the difficult days surrounding the assassination of President John F. Kennedy in late November 1963. Saul Bass' partially-animated Why Man Creates (1968) won the Oscar for Best Documentary Short - for its depiction of the power of imagination and creativity in problem-solving. The Children of Theatre Street (1977) provided a 'behind-the-scenes' look at the training of Russia's top ballerinas for the Kirov Ballet in a state-supported school in St. Petersburg.

The Maysles brothers (David and Albert) directed several documentaries, including Showman (1963) about film producer Joseph E. Levine, Salesman (1969) about Bible salesmen, What's Happening! The Beatles in the USA (1964), and Grey Gardens (1976) about a mother-daughter relationship. Canadian film-makers Ron Mann and Charles Lippencott directed Comic Book Confidential (1989) about the hobby of collecting comic books. And Mann also directed Grass (1999) that surveyed the history of marijuana use in the US and the government's efforts to control it.
Native Southerner Ross McElwee directed a trilogy of documentaries: the sleeper hit Sherman's March (1986) - a modern retracing of General Sherman's route through the South during the Civil War, Time Indefinite (1993), and Six O'Clock News (1997) about the effects of natural disasters on its victims.
Documentary filmmakers Joe Berlinger and Bruce Sinofsky's first feature-length film was the dramatic Brother's Keeper (1992) about a mercy killing (or homicide?) within a family in a small town, followed by an absorbing whodunit, Paradise Lost: The Child Murders at Robin Hood Hills (1996), about another perplexing criminal case.
Steve James' three-hour documentary character study Hoop Dreams (1994) profiled two African-American Chicago high-school athletes struggling to escape their inner-city poverty over a six-year period. Michael Apted's installments of films, Seven Up (1963) (only film not directed by Apted, although he was an assistant to director Paul Almond), Seven Plus Seven (1970), 21 Up (1977), 28 Up (1984), 35 Up (1992) and 42 Up (1999), followed the same group of fourteen individuals over time (at 7 year intervals).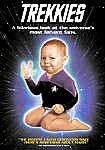 Trekkies (1997) dealt with the morbidly comic (and disturbing) cult of Star Trek fandom, which featured, among other things, Barbara Adams - who went to the Whitewater trial as a juror in her Starfleet uniform, a dentist who named his medical office "Starbase Dental" and had his staff dress up in Trek uniforms, a man who desired plastic surgery to have ears resembling Spock's, and a town in Iowa that declared itself the future birthplace of James T. Kirk. The sequel, Trekkies 2 (2004), focused on the international cult of obsessed Trek fans and conventions.
Chasing Ghosts: Beyond the Arcade (2007) was an entertaining documentary about Walter Day's Twin Galaxies arcade in Ottumwa, Iowa, its International Scoreboard, the Video Game World Championships, and various "all-pro" arcade game players from the "Golden Age of Arcade Games" reminiscing about the early 80s. Similarly, The King of Kong: A Fistful of Quarters (2007) was a surprisingly entertaining and compelling documentary (and underdog story) about Donkey Kong arch rivals playing a video game popular in the early 1980s in coin-operated arcades, and both on a quest to own the world record score: Steve Wiebe, a lifelong "loser" middle school science teacher and his evil nemesis, the manipulative, egotistical, BBQ hot sauce (Rickey's World Famous Sauces) heir Billy Mitchell, who was named the Video Game Player of the Century in 1999. Second Skin (2008) was an examination of seven lives affected by the dominant Massively Multiplayer Online Role-Playing Game (MMORPG or MMO for short) in America, World of Warcraft (played within virtual communities called guilds), which included love and marriage between two gamers.
With incredible footage, Endurance: Shackleton's Legendary Antarctic Expedition (2000, UK/US) traced the difficult ordeal/journey of explorer Ernest Shackleton across the frozen Antarctic in the early part of the century. The Century of the Self (2002), an engrossing group of four hour-long films by British documentarian Adam Curtis and the BBC, examined and illustrated Freud's theories of the unconscious in the Me Decade of manipulative marketing, consumer culture, and corporate and political power. Xan Cassavetes' Z Channel: A Magnificent Obsession (2004) examined the short history of the LA-based premium cable channel (one of the first) that specialized in feature films throughout the decade of the 80s, and its troubled head of programming Jerry Harvey.
---



---