Featured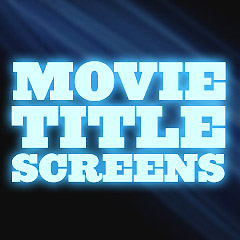 Movie Title Screens - The Year 2022 and Every Year in the Past:
Title screens are the initial titles, usually projected at the beginning of a film, and following the logos of the film studio. They are often an ignored aspect of films, although they reflect the time period or era of the film, the mood or design of the film, and much more.
Below, there are links to many other collections of movie title screens throughout the decades from the silent era to the present day (by individual year), including special sections on Best Pictures, James Bond films, Film Noirs, Hitchcock films, Westerns, Creature Features of the 1950s, and Filmsite's selections of the Greatest Films.
>> Movie Title Screens: The Year 2022
>> 100 Years of Title Screens (1900-1919) | (1920-1929) | (1930-1939) | (1940-1949) | (1950-1959) | (1960-1969) | (1970-1979) | (1980-1989) | (1990-1999) | (2000-2009) | (2010-2019) | (2020-2029)
>> Best Pictures | James Bond Films | Film Noir (1940s) | Film Noir (1950s) | Hitchcock Films | Greatest Westerns | Creature-Features of the 1950s | Filmsite's 100 Greatest Films | Filmsite's Another 100 Films | Filmsite's Third 100 Films