Featured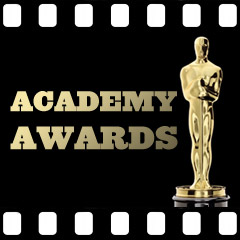 Academy Awards Nominations for 2022 Films:
The official Oscar nominations were announced on Tuesday, January 24, 2023.
This site chronicles each year of the competitive races for many of the major awards categories, as well as major sections of Oscar facts, trivia, statistics, milestones, omissions and snubs, plus selected movie title screens and posters. See Filmsite's main Oscars' Categories or Directory to discover the extensive collection of information.
To prepare for the Oscar nominations, it might be wise to read up on the history of the Academy Awards, from 1927 to the present day. Filmsite provides a detailed and very comprehensive history and overview of winners, all the awards categories, those that were left out, Milestones in the Best Picture category, and Best Picture Genre Biases.

>> See also: The Greatest Films of 2022 and Movie Title Screens (2022)