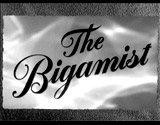 The Bigamist (1953)
In Ida Lupino's unusual, sympathetic, and even-handed film noirish melodrama, it was about the controversial topic of bigamy; with her film, Lupino became the first woman to both act in and direct a Hollywood film:
in the film's opening, 38 year-old Harry (Edmond O'Brien) and 32 year-old Eve Graham (Joan Fontaine) (a "perfect wife") were in a Child Adoption Center office in San Francisco signing papers; the fastidious head of the agency Mr. Jordan (Edmund Gwenn) noticed Harry strangely paused when asked to sign a paper to allow a thorough investigation into every detail of his private life within the next few months
in a co-owned business the couple had established four years before, Harry served as a traveling salesman for the Sutter Sales Corporation dealing in electrical appliances (e.g., deep freezers), often traveling to the Los Angeles area for business for long periods of time; the two were hoping to adopt a four or five-year old child, after Eve's diagnosis four years earlier that she was infertile
| | |
| --- | --- |
| Harry Graham (Edmond O'Brien) | Eve Graham (Joan Fontaine) |
during the very "conscientious" Mr. Jordan's initial background checks on Harry, everyone spoke "very highly of him," but Harry seemed to be distant and slightly off-putting to Mr. Jordan and appeared to be hiding something
Jordan traveled by train to Los Angeles to look into Harry's references in his current office there, and learned that Harry was regarded as a hard-working "good guy" but was known as "Mr. Exclusive" and "the original Invisible Man" since he never socialized except in the office: ("You never see him anywhere. He's not at the hotels, restaurants, nightclubs. Man comes to town and just like that he disappears"); when the office receptionist-secretary tried to locate where Harry was registered as a hotel guest, she was unable to find a record of him checking in anywhere for months
Jordan noticed a letter opener on Harry's desk engraved with the name "Harrison Graham," and traced the name in a phone book to an address (132 Brinkman) where he located Harry in a home; as he was about to leave, a baby's cry in the other room alerted Jordan to the fact that Harry had another wife and a baby; Harry was forced to confess that he had been leading a double life for about eight months; Jordan threatened to call the police and asked: "How could a man like you, successful, admired - get into a position as, as vile as this?"
in a flashback (partially told in voice-over), Harry explained how everything had evolved; his wife had become an executive-type "career woman" dedicated to their business partnership after learning she couldn't have a baby: ("I felt a distance between us which was more than miles"); she turned estranged, emotionally disconnected, and "bitter and restless"
one Sunday afternoon when stuck in Los Angeles and somewhat sad and lonely, Harry ventured to "glamorous" Beverly Hills for a tourist-oriented trip to view the homes of the stars; on the bus from across the aisle, he met equally-lonely Phyllis Martin (Ida Lupino) and they struck up a brief friendship; Phyllis playfully offered a few tips to tutor the very awkward Harry on how to "pick up" women
On a Hollywood Bus Tour - Harry Met Phyllis
when the tour ended, Harry introduced himself as a traveling salesman from San Francisco; Phyllis took Harry to her place of work for the last six months - an "early American Chinese" restaurant known as the Canton Cafe, where she served him in her waitress attire; she revealed that she was a "farmer's daugher" from Pennsylvania, but they purposely shared very little personal information about themselves; after walking her home, he told her as they parted: ("You're the nicest stranger I ever met on a bus"); she also mentioned her own loneliness was cured by meeting him, and then complimented him: "You're kinda special." Harry thought he wouldn't ever see her again
during a phone call that evening with his wife Eve, Harry was ready to kiddingly confess to his flirtations with a beautiful brunette: ("I cheated on you today. I thought you should be the first to know....Don't you want to know how I made out?"), but she wasn't interested in listening to him; instead, she wanted to talk business
once Harry returned to San Francisco, he noted that he and Eve had only spent six days and 14 hours together in the last month - he wished to go on a vacation with her, but she was dismissive to his idea; she was too wrapped up in business dinner party deals, and believed the state of their marriage was fine: ("I love our marriage")
| | |
| --- | --- |
| Eve and Harry - An Emotionally-Distant Couple | Harry's Heated Up Relationship with Phyllis |
on his next trip to Los Angeles after becoming disillusioned with Eve, Harry looked up Phyllis again in the restaurant, and their platonic relationship began to slowly heat up during many evenings together: ("I had never kissed her, never touched her. Just being together was enough. But all the time I suppose we were fooling ourselves"); on Harry's last night in town, his birthday, Harry cancelled his dinner date with Phyllis (to avoid further intimacies), but then a very affectionate Phyllis unexpectedly arrived at his hotel room to relieve him of his headache; they went out to a Mexican restaurant (pretending that they were in Acapulco); as they danced, the independent-minded Phyllis told Harry that she didn't care to know everything about him: "I like you as you are, the way we are. I don't want anything from you"; they spent the night together (off-screen)
after returning home, Harry found Eve packing to travel to Florida to attend to her father after a heart attack; he presented her with a bracelet symbolic of his desire to rededicate himself to his marriage, when Eve coyly asked: "Did my boy step out of line?"; before leaving at the airport, Eve apologized for her past cold demeanor and for being so wrapped up in the business, and they agreed to adopt a child together
while Eve was away for an extended time in Florida, Harry arranged to pack up his LA office, and began the adoption process; three months later, however, Harry returned to LA and again met up with Phyllis, who confirmed that she had quit her job and then told him that she was pregnant ("It's yours"); feeling responsible, Harry decided that he couldn't desert Phyllis even though she told him that he was free to leave: ("I don't trap my men this way. You're free just as you always were"); he told her to not worry ("Of course I want you to have the baby") and promised to take care of everything
Phyllis Revealed to Harry That She Was Pregnant With His Child
Harry decided that he must call Eve, reveal his unfaithfulness, and request a divorce, but then he heard by phone the news of the death of Eve's father; Harry felt compelled to propose to Phyllis ("Will you marry me?") and she accepted; when Eve returned home from Florida, Harry remained reluctant to divulge his difficult situation, especially after she excitedly showed him that she was preparing their spare room for their future adopted child
during a brief pause in the flashback, Jordan asked: "How did you expect to get away with it?...Did you think you could live this lie for a lifetime?"; Harry explained that his 'gallant and foolish scheme' was to maintain a secret double marital life until the adoption was finalized and legal, and then he would divorce Eve; he rationalized that she would be happy as a single mother with an adopted child; a baby boy was prematurely born to Phyllis, named Danny
complications arose at the time of Harry's 8th wedding anniversary when Eve made a surprise visit to Los Angeles and both women became suspicious that Harry was secretly seeing another woman; Harry narrated how he was tired of his double life and was looking for a way out: "I was beginning to act and think like a criminal, afraid to be found out yet sick of deceit and lies"; a possible solution was to divorce Phyllis, but she forgave him and took him back
when the flashback ended, Jordan at first considered calling the police, but then left in a taxi after telling Harry: "I despise you and I pity you"; Harry composed a farewell note to Phyllis before returning to San Francisco, where he also said goodbye to Eve and then turned himself over to the awaiting authorities; Eve was informed on the phone by Harry's defense attorney Tom Morgan (Kenneth Tobey) that Harry had been charged with bigamy
in the film's concluding courtroom scene, Harry's defense attorney deemed that Harry's actions needed to be punished, but should be "tempered with mercy"; the Judge (John Maxwell) noted that once Harry had served his sentence, it was likely that neither one would accept him back: "It won't be a question of which woman he'll go back to, but rather which woman will take him back"; under any circumstances, he would be legally obligated to support both 'wives'
In the Courtroom


The Judge's Summary


Both Wives
the Judge summarized: "When a man even with the best intentions breaks the moral laws we live by, we really don't need man-made laws to punish him. He'll find out that the penalty of the court is always the smallest punishment"; the court was adjourned until the following week, when Harry would be sentenced; he was led away as the two wives glanced at each other and at Harry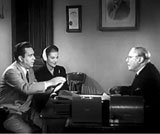 The Grahams in an Adoption Office Meeting with Agent Mr. Jordan (Edmund Gwenn)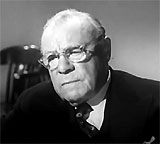 Adoption Agent Mr. Jordan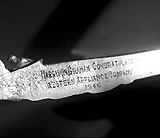 The Letter Opener Engraved "Harrison Graham"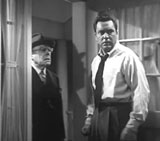 Harry Discovered by Jordan in a Home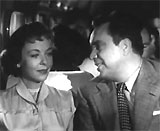 Harry's First Encounter with Phyllis Martin On a Hollywood Tour Bus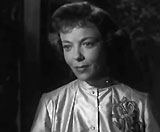 Phyllis Serving Harry in Her Waitress Outfit at the Canton Cafe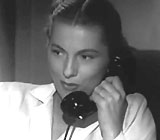 Eve Was Disinterested in Hearing About Harry's Flirtations in Los Angeles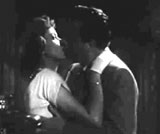 The First Kiss Between Harry and Phyllis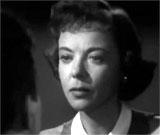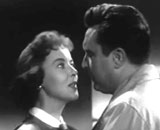 An Affectionate Phyllis in Harry's LA Hotel Room on His Birthday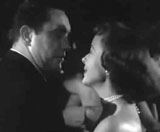 Dancing With Phyllis at a Mexican Restaurant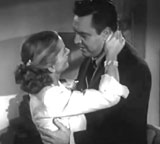 After Returning to Eve, Harry Rededicated Himself to His Marriage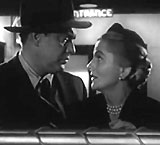 Eve and Harry Deciding to Adopt a Child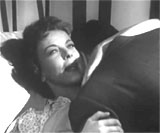 Harry's Proposal to Marry Phyllis Accepted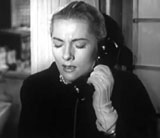 Eve Learning That Harry Was Charged with Bigamy