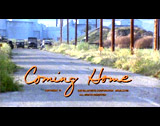 Coming Home (1978)
In Hal Ashby's definitive, Oscar-winning anti-war Vietnam film:
the tender love affair between housewife Sally Hyde (Jane Fonda) and embittered and partially paralyzed, wheelchair-bound war veteran Luke Martin (Jon Voight) while she was working as a volunteer at a veteran's hospital
her subsequent violent breakup with returning husband-vet Bob (Bruce Dern) (Sally: "It happened. I needed somebody. I was lonely..." Bob: "Bulls--t...if it's over with us, it's over...What I'm saying ISSSS! I do not belong in this house. And they're saying that I don't belong over there")
Luke's "there's a choice to be made here" speech to high school students about the futility of war: ("...And now I'm here to tell ya that I have killed for my country, or whatever. And I don't feel good about it. Because there's not enough reason, man, to feel a person die in your hands or to see your best buddy get blown away. I'm here to tell ya it's a lousy thing, man. I don't see any reason for it. And there's a lot of s--t that I did over there that I find f--king hard to live with. And I don't want to see people like you, man, comin' back and having to face the rest of your lives with that kind of s--t. It's as simple as that. I don't feel sorry for myself. I'm a lot f--kin' smarter now than when I went. And I'm just tellin' ya, there's a choice to be made here")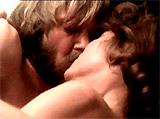 Love Affair Between Sally and Luke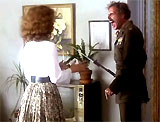 Breakup Between Sally and Husband Bob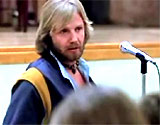 Luke: "There's a Choice to Be Made Here"