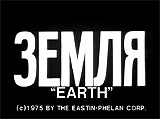 Earth (1930, Soviet Union) (aka Zemlya, or Земля, or Soil)
In Aleksandr Dovzhenko's expressionistic, pro-collectivism propaganda story (a lyrical "film poem") and rural drama about agricultural progress - it masterfully depicted the class-warfare struggle in the Ukraine between poor, tenant-farming Socialist peasants (engaged in collective farming who united together to purchase a tractor), opposed by villainous, power-seeking, threatened capitalist Kulak (authoritarian and wealthy landowners):
the ending scene involving the pagan funeral of Bolshevik Vasyl (Basil) (Semyon Svashenko), who had been shot in the back and slain at night by crazed Khoma (Thomas) Whitehorse (Pyotr Masokha), the eldest son of the area's dominant and hostile Kulak family; during the singing at his funeral procession, Basil was carried alongside a field of huge sunflowers, while his naked lamenting fiancee Natalya (Yelena Maksimova) reacted with frenzied grief in a bedroom
the dramatic scenes, in a montage, of Khoma (a representation of the Kulaks) confessing his guilt to the massive group of socialist mourners, that he murdered Basil under a harvest moon at a crossroads as he was dancing a hopak: ("I killed him in the night!!!...in the night, when everything was asleep. But he was walking down the lane and dancing"); also, Khoma made affirmations that the land still belonged to him ("It's my earth. I won't give it up") and that he would continue to resist collectivization; but his words and pleadings ("Hey, poor people, it's me!") were ignored by the mourners; to get attention from everyone, he stuck his head in the dirt as he ran in circles, and then he shouted out: "Beat me -- I'll die before I give up!"
Khoma's Affirmations Ignored
the last images included a cleansing downpour of life-giving rain falling on large shimmering apples in an orchard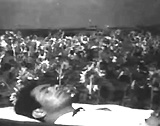 The Pagan Funeral For Basil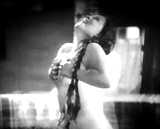 Laments of Basil's Fiancee Natalya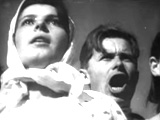 Mourners at Basil's Funeral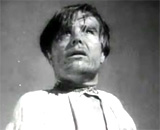 Khoma: "Beat me - I'll die before I give up!"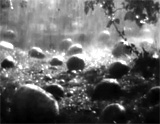 Cleansing Downpour on Large Apples