The Lives of Others (2006, Germ.) (aka Das Leben der Anderen)
In writer/director Florian Henckel von Donnersmarck's dramatic thriller (his debut feature film and the Oscar winner for Best Foreign Film) - an acclaimed German socio-political drama and character study set in the 1980s:
the scene of the bugging of suspected but successful Socialist playwright Georg Dreyman's (Sebastian Koch) apartment by the East German Stasi (secret police)
the keyhole shot of an apartment neighbor noticing the activity and being threatened to keep silent
the continual round-the-clock monitoring of Dreyman's activities by survelliance agent Hauptmann Gerd Wiesler (Ulrich Mühe in his final role before his death in a part written specifically for him by the writer/director) who was slowly transformed into being a conflicted but sympathetic 'guardian angel' (in the elevator scene with a young boy)
the scene in which Dreyman's devoted lover, beautiful actress Christa-Maria Sieland (Martina Gedeck) cleansed herself (both physically and emotionally) in the bathtub/shower of the filth after a forced sexual encounter with Cultural Department head Minister Bruno Hempf (Thomas Thieme) in the backseat of his limousine (in exchange for prescription drugs and protection)
Unwanted Sexual Encounter

Christa-Maria
Cleansing Herself

Christa-Maria to Georg Dreyman: "Just Hold Me"
the scene of the comforting of Christa-Maria by Dreyman when she was curled up in a fetal position, and she requested: "Just hold me"
Wiesler's failed attempt to emulate the tenderness of CMS' and Dreyman's relationship with a rigidly-scheduled prostitute in his drab apartment
the heart-breaking scene in which a distressed Christa-Maria committed suicide by running in front of a truck after she thought she had betrayed Dreyman by revealing the location of his incriminating red-ribboned typewriter that he had used to pen an anonymous article (ironically about suicide in East Germany) for West German magazine Der Spiegel - she was unaware that Wiesler had secretly removed the typewriter from under the apartment's doorsill to protect her and Dreyman
the scene of Georg's anguish over Christa-Maria's bloody death in the street
the scene in which a demoted Wiesler quietly walked out of his dead-end mail-steaming job nearly 5 years later when the Berlin Wall came down in 1989
the final sequence in which Georg discovered that Wielser had protected him when he read the declassified surveillance transcripts on himself, and discovered a thumbprint smudge of red ink (from the red-ribboned typewriter) next to his official notation HGW XX/7
the scene of Georg locating Wiesler (now a newspaper deliveryman) and deciding not to introduce himself to the humbled man
the final scene two years later when Wiesler saw a bookstore poster advertising a new book written by Dreyman titled "Sonata For a Good Man" and its dedication: "HGW XX/7 gewidmet, in Dankbarkeit. (Dedicated to HGW XX/7, in Gratitude)"
the film's final line of dialogue: Wiesler's subdued, double-entendre reply to the cashier's question if he'd like the book he was purchasing gift-wrapped: ("No, it's for me")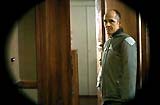 Keyhole View of Neighbor, Watching E. German Secret Police (Stasi)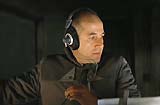 Agent Hauptmann Gerd Wiesler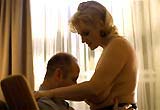 Wiesler with Prostitute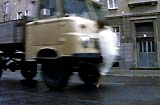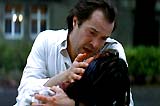 Suicidal Death of Christa-Maria - in Georg's Arms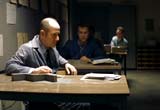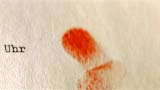 Thumbprint of Red Ink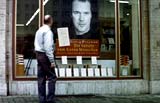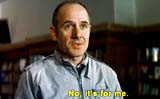 Wiesler Buying Dreyman's Latest Book: "It's for me"