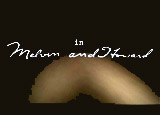 Melvin and Howard (1980)
In Jonathan Demme's quirky comedy-drama of a possibly true story about the American dream - embodied in the tale of an alleged encounter between a lowly milkman and eccentric billionaire 'Howard Hughes' in the desert in the early 70's:
the opening title-credits sequence of an endless highway lane viewed in a moving car's headlights
the memorable chance meeting scene of likeable Nevada milkman Melvin Dummar (Paul LeMat) while driving in his pickup truck to Las Vegas in the Nevada desert at night, coming upon an injured, silver-haired, bearded motorcycle-accident victim (Jason Robards) after a crash
the shocking revelation when the passenger identified himself after Melvin briefly mentioned something about his failed attempt to get apply for a job at McDonnell Douglas, Northrup, Hughes: ("Well, I might have done somethin'...I'm Howard Hughes (thunder clapped)...I said I'm Howard Hughes"); Melvin didn't believe him: ("Well, you know, listen, I believe anybody can call themselves what they really want")
as they drove to Las Vegas, Melvin sang his own original Christmas song, "Santa's Souped Up Sleigh" with "dramatic narration" - and urged his passenger to sing part of it along with him - "Listen man, you sing this or you walk!": ("Santa called his elves together to soup up his old sleigh, So Rudolph and the other reindeer could rest on Christmas day, He's got a million miles to travel and he'll do it in one day, And that's why Santa Claus has a souped-up Santa sleigh"), and then the two sang a duet of the passenger's favorite song: "Bye Bye Blackbird", before dropping the wounded man off in the back parking lot of the Dunes Hotel in Vegas; Melvin's last gesture was to give Hughes a quarter and a thumbs-up
the scene of Melvin's ditzy go-go stripper/dancer first wife Lynda West Dummar (Oscar-winning Mary Steenburgen) walking out on him, when he found her on stage in a Reno strip club to the Rolling Stones' "(I Can't Get No) Satisfaction" - and disrupted the proceedings by getting into a fight with customers, and causing Lynda to get fired
another scene of Lynda as a cocktail waitress at another classier strip club, where she brashly removed her skimpy costume, told off her boss: ("Aw, never mind, I quit!") and stormed off completely naked to her dressing room after Melvin presented her with an "interlocutory decree" of divorce that would be final in six weeks, and added that their young daughter Darcy (Elizabeth Cheshire) would be in his custody: ("What do ya think? I want her bein' around a weird place like this?")
the scene of Lynda's lead-footed tap-dancing on the "Easy Street" game show to the Stones' "(I Can't Get No) Satisfaction", and her winning of the top prize of living room furniture, a piano, and $10,000 in cash
after spendthrift Melvin unwisely spent his family's money on a new car and 35-foot boat as an "investment," a frustrated and financially-sensible Lynda decided to leave him with their daughter and toddler son and seek their second divorce: (Lynda: "We are poor, Melvin, we are poor" Melvin: "We're not poor, broke maybe, we're not poor")
the courtroom scenes in which Melvin's credibility about the suspicious claim of a Last Will and Testament was questioned by skeptical lawyers and Judge Keith Hayes (Dabney Coleman) regarding his short friendship with Howard Hughes and beneficiary inheritance of $156 million in Hughes' will: ("Do you swear in the name of God that this story about how you received this will is true?")
Judge
(Dabney Coleman)

Skeptical Lawyer

"Do you think that Melvin Dummar's gonna get $156 million dollars or anything like it?"
although Melvin admitted that he doubted that he would ever collect the money, he fondly remembered: ("Do you think that Melvin Dummar's gonna get $156 million dollars or anything like it? Nah, I'm not gonna see that money. That's all-right. 'Cause you know what happened? Howard Hughes sang Melvin Dummar's song. That's what happened. He sang it. He was funny. Yeah, he sang it.")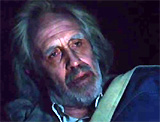 'Howard Hughes' - Accident Victim (Jason Robards)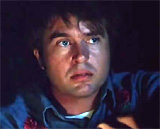 Melvin Dummar (Paul LeMat)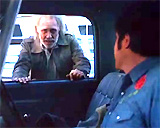 'Hughes' Dropped Off at Hotel in Las Vegas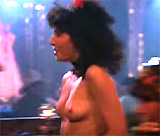 Melvin's Stripper Wife Lynda (Mary Steenburgen)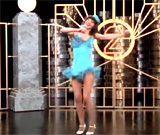 Lynda's "Easy Street" Game Show Tap Dance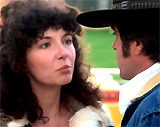 Lynda to Melvin: "We are poor, Melvin" - Suing for a Second Divorce