2020 (93rd)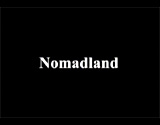 Fox Searchlight Pictures

Nomadland (2020)
d. Chloe Zhao
Awards: 3
Nominations: 6

A road-trip drama about the nomadic lifestyle of a modern-day, van-dwelling migrant in the Great Recession after the 2008 financial collapse.
38 year-old director Chloe Zhao was the first woman of Asian descent (and the first "woman of color") to be nominated for Best Director and the first Asian female to win the film-making Oscar
Zhao also became the second woman to ever win Best Director at the Academy Awards, following Kathryn Bigelow's win for The Hurt Locker (2009)
Zhao also became the third Asian person to win Best Director, after Ang Lee's two wins for Brokeback Mountain (2005) and Life of Pi (2012), and Bong Joon-ho's win for Parasite (2019).
Zhao also was the first woman to ever receive four Oscar nominations in a single year, and just the 9th person to ever earn that much recognition in a single ceremony. Her four nominations (with two wins) were Best Picture (win), Best Director (win), Best Adapted Screenplay, and Best Film Editing.]
with actress Frances McDormand's Best Actress Oscar win for her role as nomadic van-dweller Fern, she became the only actress in Oscar history to have three Best Actress Oscars - only one other actress had four (Katharine Hepburn); she even surpassed Meryl Streep who has only two Best Actress Oscars; McDormand also received a shared nomination (and win) as co-producer for the film; with her nomination for this film, she became only the 4th actor to have nominations across five decades
McDormand became the first actress nominated for acting and producing for the same film.
Nomadland was first film to win both Best Picture and Best Actress in 16 years [Note: The last film to score those two awards was Million Dollar Baby (2004).]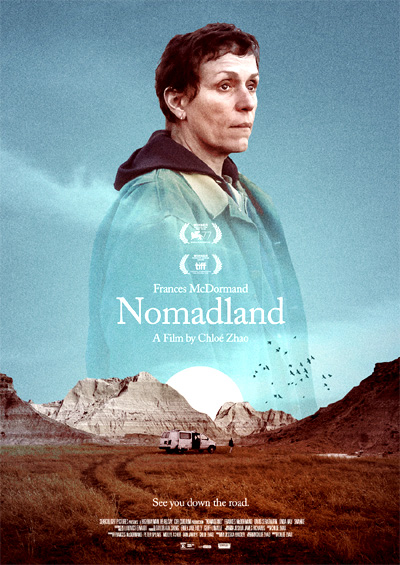 2021 (94th)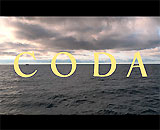 Apple Original Films

CODA (2021)
d. Sian Heder
Awards: 3
Nominations: 3

A coming-of-age film set in a New England fishing village amongst a mostly-deaf family (its title was derived from the acronym CODA meaning 'Child of Deaf Adult').
it was a clean sweep, winning 3 for 3 - it was only the seventh Best Picture winner that won every award for which it was nominated
it was one of the very few Best Picture winning films without a nominated Best Director, although the director won the award for Best Adapted Screenplay. This marked the sixth time in Oscar history that a film won Best Picture while omitting the film's director from the Best Director nominations
it was also the first film in Oscar history to win Best Picture with no directing or editing nominations
the Best Picture Oscar winner was remarkable for having in its cast a trio of hearing-challenged actors
CODA was the first film from a streaming company (Apple Original Films and Apple TV+) to win Best Picture
CODA was the first movie to debut at Sundance that went on to win Best Picture
one of the film's main actors, Best Supporting Actor Oscar-winner Troy Kotsur, became the first deaf male actor to win an Oscar .