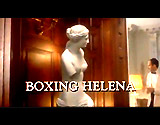 Boxing Helena (1993)
D. Jennifer Chambers Lynch

Both Madonna and Kim Basinger bailed on Jennifer Lynch's perverse story of a sexually-troubled surgeon who tames his bitchy dream girl by amputating her limbs.
25 year-old writer/director Jennifer Chambers Lynch's (David Lynch's daughter) directorial debut film was an erotic, R-rated (originally NC-17 until an appeal), provocative and disturbing psychosexual work that was decried by feminists. The critics compared it to Hitchcock's Psycho (1960) remade by Zalman (''Wild Orchid'') King.
To illustrate the conflicting views on the film, however, it won the Razzie Award for Worst Director, and also was nominated for the Grand Jury Prize (for Dramatic Film) by the Sundance Film Festival. The film's themes or elements included voyeurism, kidnapping, unethical surgery and mutilation, and emotional dependency and manipulation (via the Stockholm Syndrome).
This controversial, misogynistic film was originally contracted with Madonna and then Kim Basinger as the star, and settled by a multi-million dollar lawsuit in favor of the producer Carl Mazzocone when Basinger backed out. A Superior Court jury in Los Angeles ordered Basinger to pay $8.92 million for failing to appear in the movie (a 1991 "breach of contract") and other punitive damages on the eve of its production, brought by the movie's producer, Carl Mazzocone, president of Main Line Pictures. Basinger was facing bankruptcy, although the ruling was overturned ("reversed in full") on appeal in 1994.
Nick's Formative Years

Nick (as young boy) (Matt Berry)

Haunted by His Mother Marion Cavanaugh (Meg Register)

Nick's Live-In Girlfriend Anne Garret (Betsy Clark)

"Peeping Tom" Nick Cavanaugh (Julian Sands)
It followed the obsessions of brilliant Atlanta surgeon Dr. Nick Cavanaugh (Julian Sands). In a flashback, he was shown to have a promiscuous, neglectful and uncaring blonde-haired mother named Marion (Meg Register) who simultaneously teased, ignored and tormented him as a young boy. During a party when he was a young boy, Nick was ignored by his parents (his mother denied he existed), while the soundtrack symbolically played Cab Calloway's "You're Nobody 'Til Somebody Loves You."
As a result of his unhealthy attachment to her and unresolved 'mommy issues,' Nick developed problems with premature ejaculation as an adult. After the death of his mother, he inherited her home and moved into it, where he lived with pretty hospital colleague Anne Garret (Betsy Clark).
He became entranced by his vivacious, unattainable, bitchy and libertine neighbor Helena (Sherilyn Fenn). Cavanaugh had experienced a brief one-night affair with her in the past, but couldn't fathom being without his lustful desires for her. His passions were reignited when he glimpsed her in a bar, and then, during a night-time jog, he climbed a tree outside her home, and peeped at her through her window during a sensual evening tryst with her sleazy macho boyfriend Ray O'Malley (Bill Paxton).
To attract Helena's attention and impress her, he invited her to his newly-acquired palatial house for a fancy house-warming party, during which she sensuously showered herself in slow-motion in his outdoor fountain while stripped down to her black lingerie - and then left the party early with his friend Russell (Bryan Smith). However, she left her black purse in his house, called and requested that Nick bring it to her at the airport the next morning before she departed for Mexico. When he arrived late, she noticed her schedule-address book was missing from her purse, and demanded to be taken to his place to retrieve it, before returning back to the airport. At his home, she point-blank told him: "You don't get it, do you? What is it gonna take, Nick, for you to realize I don't want anything to do with you. Wasn't last night enough?" When he revealed her schedule-address book on a silver platter, she was exasperated: "I'm leaving." She stormed away on foot from his palatial house.
Out on the street, as she turned to speak to Nick, she was the victim of a terrible hit-run vehicular accident (that struck her and ran over both of her legs). The screen turned black. And then Nick was reported absent from his hospital job for two weeks since his party (Anne had moved out), and he had cut off all contact with the outside world (he disconnected his telephone). He had taken advantage of her and was attending to his imprisoned possession like a caged bird. He was hiding Helena in his house - he had performed surgery on Helena's crushed legs (off-screen) and made her a 'Venus de Milo' amputee (metaphorically and physically). He had removed her damaged legs, with behavior that exhibited amputee fetishism (known as acrotomophilia).
When chief surgeon Dr. Alan Harrison (Kurtwood Smith) visited the home to speak to the absent doctor, he discovered the victim-amputee in one of the bedrooms, and was shocked: "Why isn't she in the hospital?" Nick explained how he had whisked the horribly injured Helena into his own home to perform emergency surgery, and he promised to care for her 24/7 since he loved her, now that he was resigning from his job (and Dr. Harrison would be his replacement).
The heavily-medicated Helena was in shock and kept repeating reassurances to herself: "It's a dream, everything's okay." Although still captive and dependent, much of the time, she criticized Nick for his poor love-making techniques and performance. And then he also removed her arms.
She would continue to scorn and emasculate him with denouncements of his manhood and other outrages, while also feeling completely insecure: "How can I ever look in myself, and think of myself as worthwhile?" At one point, he produced a gun and offered to kill himself (or her) as a profession of their love ("I can make you happy, kill myself").
She eventually taught him (with limbs in a dream sequence) how a woman should be loved:
A woman is something soft; something warm when you feel her. When she's naked, when she's touched, discovered. You see that things happen inside of her. She opens up. Sometimes a woman is sad. Sometimes she's angry, helpless, beautiful. Sometimes she's strong. She's still only that one woman. Talk to her - in deep whispers. Tell her what you're doing, what you see. Move slowly. Tell her you're inside of her. Tell her how it feels. Touch her. Use your tongue. Your breath. When she's about to come, she'll grab for you. But don't let her come. Make her wait. Tease her. Play with her. Make her feel. She may touch herself. She's so sensitive now. You can't be afraid. Take her. Take her.
Later (in a scene set to a Gregorian chant), the doctor practiced what he had learned from Helena and had wild sex with call girl China (Nicolette Scorsese) in black lingerie while being watched through a cracked door by his captive, dismembered quadruple amputee female companion.
Ray was searching for his lost girlfriend Helena, and attempted to rescue her when he came upon them kissing in Nick's house. He was shocked by her amputations that took away her beauty: "Helena? What happened? What the hell happened to her? You! You did this! You made her a freak!" Ray beat Nick up and bloodied him, although Helena yelled that Ray should stop and leave:
Leave him alone. Don't hurt him, Ray. Don't you hurt him...Yes, I want you to stop. Stop. Stop it!...No, I'm fine. You don't belong here. Get out of here!...Put the gun down, Ray. This is none of your business...Ray put the gun away. We don't need you here. Go away!
After Ray departed, she yelled at Nick: "Nick, I need you. I love you. Wake up, please wake up" - as he was about to be struck by an overturned, life-sized Venus de Milo statue, a symbol of classic beauty.
The End of Nick's Dream

Helena: "Nick, I need you. I love you. Wake up, please wake up"

Nick About to Be Struck by Overturned
Venus de Milo statue
At that point, it was finally revealed that the entire sequence of the imprisonment of his captive - a dismembered quadruple amputee female companion - was a dream that was imagined when Nick was sleeping at the hospital following Helena's accident. Suddenly, a curtain was pulled open in the hospital's waiting room by Nick's colleague Dr. Alan Harrison: "Back with us, Nick?" Nick awoke and asked about Helena, and learned she was recovering in Room 308 from six hours of surgery (without losing her legs). He entered her hospital room, sat by her bed, and kissed her right hand.
Flashback to the Actual Accident
In flashback, the accident was replayed (seen from Helena's POV), and Nick was shown doing the right things for her - rushing Helena to the hospital in an ambulance with a medical emergency response team, and waiting for her recovery.
He awoke again (!) from sleep in his own bed next to Anne, and rushed over to his Venus de Milo statue, as he heard his own echoing voice-over - he was still obsessed:
"I am still haunted by my love for her. Those dreams."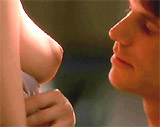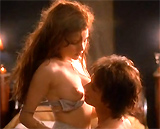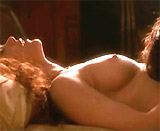 Neighbor Helena (Sherilyn Fenn) with Ray O'Malley (Bill Paxton)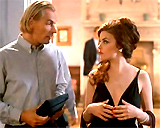 Nick with Helena at His Party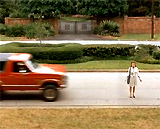 The Hit and Run Accident the Next Day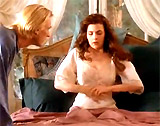 Helena Without Legs After Surgery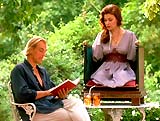 Helena As an 4-Limb Amputee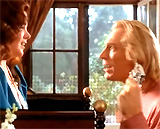 Suicide ?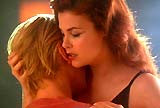 Helena's Lesson to Nick on How a Woman Should Be Loved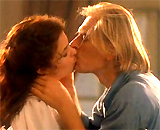 Nick and Helena Kissing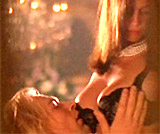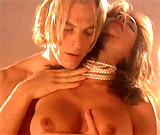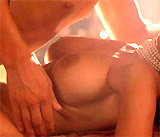 Nick with Call Girl China (Nicolette Scorsese) - a Fantasy Lover

Plot Twist: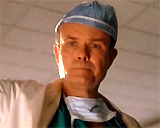 Dr. Harrison: "Back with us, Nick?"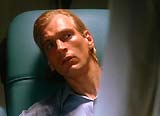 Nick Awakening from Dream in Hospital's Waiting Room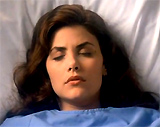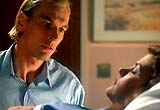 Nick Visiting Helena in Hospital Room
Film's Ending: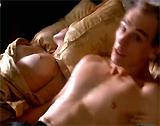 Nick Awakening in Bed Next to Girlfriend Anne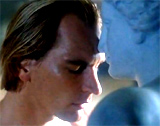 Nick: "Those dreams"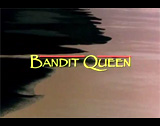 Bandit Queen (1994, India/UK)
D. Shekhar Kapur

Indian censors deplored the nudity and violence in this biopic about Phoolan Devi, who overcame child marriage, repeated rape, and false imprisonment to become a politically-powerful and vengeful gang-leader.
This Bollywood biodrama (in Hindi with subtitles) told the true-life legendary story of indomitable female folk outlaw-heroine Phoolan Devi (portrayed by Seema Biswas), nicknamed "The Goddess of Flowers." In real-life, the "bandit queen" negotiated her surrender in 1983 to avoid the death sentence, and was imprisoned (without trial) for eleven years.
[Note: She ran for Parliament in 1996 and was assassinated in New Delhi, India in 2001 when she was just 37, reportedly to avenge the Behmai Massacre.]
The story of her life was loosely based upon Devi's "dictated prison diaries," taken by London writer and TV researcher Mala Sen and compiled into her book: India's Bandit Queen: The True Story of Phoolan Devi. The feature film was financed by Britain's Channel Four, who hired Mala Sen to write the draft screenplay. Bandit Queen received critical acclaim at the 1994 Cannes Film Festival, and at the 1995 New Directors New Films Festival in New York, although some were dismayed by a graphic rape scene. Criticisms made against the film accused it of exploiting the rape-and-retribution theme to sell tickets.
Due to its controversial nature, consciousness-raising and powerful indictment of Indian society (for its sexism, ritual misogyny, and the inequalities of the caste system), court action to stop the film from being released in India (due to its nudity, sex, and violence) was launched by activists, led by Arundhati Roy. Devi herself issued her own lawsuit in an effort to prevent its release, although she apparently withdrew her objections after Channel 4 paid her £40,000.
The film opened with a quote from the Manu Smriti, a book of Hindu religious scriptures: "Animals, drums, illiterates, low castes and women are worthy of being beaten." The first words in the film were spoken by an adult Phoolan Devi speaking directly at the camera: "I am Phoolan Devin, you sisterf--kers!" Even at the age of 11 in 1968, she voiced her opinion about men: "All men are motherf--kers." Throughout her life, the film portrayed many scenes of her continued rape and sexual humiliation in her society.
As a lower-caste Indian girl born into the mallah (boatman) caste, she was married off at age 11 (Sunita Bhatt as young girl) to twenty-something Puttilal (Aditya Shrivastava), and suffered abuse from other higher Thakur caste members and even young boys who called her an "old man's wife." She became very fearful of her domineering husband when he demanded sex, and she was raped and ill-treated.
Phoolan Married Off at Age 11
Soon after her marriage, she abandoned her husband, ran away and returned to her family (a serious taboo) since she had nowhere else to go - an action that caused her to be regarded as a loose woman and fair game ("Now she'll be blown about like a leaf"). Male neighbors chastised her and talked about her in a derogatory manner: ("She's a low caste bitch...She must be itching for a f--k...She'll spread her legs easily. I'm getting the itch, too"). When a higher-caste Thakur young male tried to grope her, she defiantly fought back against forced female subservience, and as a result, was brought before the village council for punishment for her disrespect. This led to her banishment as a shunned social outcast from her patriarchal-based village.
She lived with her fat male cousin Kailash (Saurabh Shukla) for awhile, but his wife ordered Phoolan to leave. She pled her case to local police (who falsely arrested her for burglary) to release her from the ban, but she was raped (and whipped on her back) while in their custody. Now in her 20s (although called a "girl-child") in May of 1979, she was taken away (actually kidnapped through a bribe of 25,000 rupees) by a local gang of bandits (dacoits) known as the Babu Gujjar gang. She was possessed as a "catch" by one of the mercenary bandits, the brutal and ruthless Babu Gujjar (Anirudh Agarwal).
| | | |
| --- | --- | --- |
| Brutal Bandit Leader Babu Gujjar (Anirudh Agarwal) | Bandit Vikram Mallah Mastana (Nirmal Pandey) | Babu Gujjar Shot in the Head by Vikram While Raping Phoolan |
Again, she was raped, but won the respect and love of the gang's second-in-command leader Vikram Mallah Mastana (Nirmal Pandey), who shot Babu Gujjar in the head during one of the rapes, and assumed leadership. Vikram trained her, made her a member of the gang, and became her lover - and eventually co-leader (with mythical resemblances to Bonnie and Clyde and Robin Hood tales as they ransacked numerous higher-caste villages and landowners and shared the loot with the poor).
When jealous upper-caste Thakurs led by Shri Ram (Govind Namdeo) (recently released from prison) returned to take control of the Gujjar bandit gang in 1980, and Vikram was shot and seriously wounded in the leg. With Phoolan's assistance, he was treated by a doctor in Kanpur City and recovered. She returned to her home village where her father again insisted that she return to her 'husband.' During an attack on her estranged husband's village with Vikram, Devi publically humiliated and assaulted her ex-husband (tied to a stake) in vengeful retaliation for the way she was treated. She threatened with a note to the police: "Any man that marries a little girl - I'll kill him." It was a cathartic experience for her, as Vikram noted: "You've avenged your honor.".
On August 13, 1980, Vikram was assassinated by one of Shri Ram's snipers while talking to Phoolan. She was taken captive, beaten repeatedly for her disrespect, and gang-raped by Shri Ram and other bandits. Her ordeal lasted for three-days. She was forced to walk naked through the village of Behmai's main streets to fetch water from the well, in full view of all the men in the village. Shri Ram paraded her in front of male bystanders and cried out: "This is what we do to low-caste goddesses."
Phoolan Humiliated In the Village of Behmai

Gang-Rape

Stripped of Her Clothing

Forced to Draw Well Water
After recovering with brief help from her cousin Kailash, she became part of a new larger Muslim gang led by Baba Mustakim (Rajesh Vivek), where she formed a new gang of 25 with co-leader Man Singh (Manoj Bajpai), a friend of Vikram's, to fight the whole Thakur clan. Their first attack was the ransacking of the village of Jangamajpur - impeded by the arrival of police.
Her retaliatory vengeance (she was now known as "the bandit queen") reached its high point with a brutal and bloody massacre on February 14, 1981 that killed 24 upper caste Thakur men in Behmai (in Uttar Pradesh) where she had previously been gang-raped and humiliated at the well before the entire village ("They watched the fun while I was raped"). She lectured a captive group of men ("You took my honor here") before they were gunned down in cold-blood against a wall. Her main targets, Shri Ram (and his brother Lala Ram), were not present.
Afterwards, Baba Mustakim (Rajesh Vivek) was arrested and murdered by alerted authorities in the capital of New Delhi, as were many of his gang-followers during massive police retaliation. Meanwhile, 'The Bandit Queen' hid out for awhile but after most of her gang members had been executed, she faced the inevitable - she finally and reluctantly surrendered on February 12, 1983 - which was where the film ended.
As she faced a cheering crowd (with her hands together) during her surrender before the Chief Minister and other officials of Madhya Pradesh state in central India, her last defiant words in the film were again repeated - this time as a young girl:
"I am Phoolan Devi, you sisterf--kers."
| | |
| --- | --- |
| Surrender | "I am Phoolan Devi, you sisterf--kers!" |
[Note: The film's postscript noted that in 1993, a government of lower castes that came to power in Uttar Pradesh withdrew all 55 charges against her, including 22 charges of murder. She was released from jail on February 18, 1994 under heavy security. Thakur Sri Ram who had escaped the Behmai massacre, was killed in inter-gang warfare while Phoolan was in jail. ]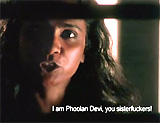 Opening Image: "I am Phoolan Devi, you sisterf--kers"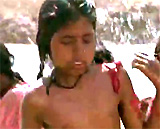 11 Year-old Phoolan (Sunita Bhatt as young girl)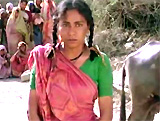 Before the Village Council - Banished From Her Village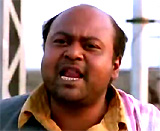 Phoolan's Cousin Kailash (Saurabh Shukla)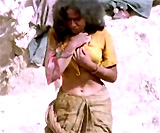 Phoolan Saved After Being Raped by Bandit Leader Babu Gujjar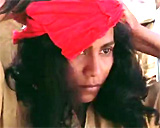 Member of Gang - "The Beautiful Bandit"


Lovers - Vikram with Phoolan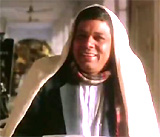 Notorious Shri Ram (Govind Namdeo) - Released From Prison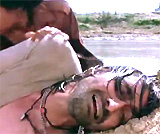 Vikram Wounded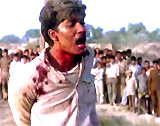 Phoolan's Public Attack on Ex-Husband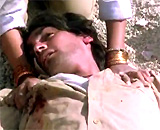 Vikram Assassinated by Shri Ram's Sniper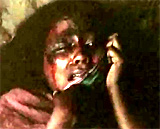 Phoolan Traumatized and Defeated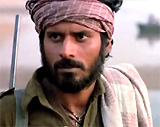 Mari Singh (Manoj Bajpai) - Co-Leader of Her New Gang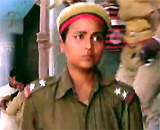 Phoolan Devi - "The Bandit Queen"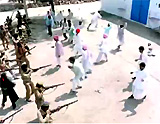 Brutal Vengeful Massacre at Behmai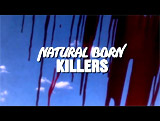 Natural Born Killers (1994)
D. Oliver Stone

Directed by Oliver Stone from a Quentin Tarantino script, this brutal look at sexual obsession and trash media was blamed for inspiring real-life murders.
Oliver Stone's film (from a Quentin Tarantino original script), a modern update and remake similar in theme to Terrence Malick's Badlands (1973), was a visually-riveting, controversial, anarchic and brutal film about America's media sensationalism and obsession to maximize profits. Some viewed the protagonists as glamorous and romantic folk heroes -- similar to what happened after the release of Kubrick's A Clockwork Orange (1971). The tagline for the film was:
"THE MEDIA MADE THEM SUPERSTARS."
It was portrayed with an eclectic style mix (of 35mm (both color and B/W), B/W 16mm, Super-8, Hi8 and Beta, animation, and back projection), including a fast MTV-style with color-switching, skewed camera angles, quick-cut editing, rear projection, a loud rock soundtrack, strange lighting, and various special effects.
Stone admitted that the film's violent content (with a total of 29 killings by the male protagonist and 14 by the female) was influenced by a number of media-sensationalized incidents in the early 1990s, including the Menendez Brothers' 1989 murder of their parents (and their trial in 1993), the 1991 LAPD-Rodney King beating, the deadly 1993 Waco Texas siege on the Branch Davidian compound, the early 1994 attack of figure skater Tanya Harding on competitor Nancy Kerrigan, and the OJ Simpson case (the murder occurred in the summer of 1994).
The extremely violent film with surreal images was lambasted as "evil" and "loathsome" for its hypocritical violence-soaked satire on the media's glorification of violence. It was subjected to numerous edits (4 minutes worth of footage) and cuts (reportedly 150) by the MPAA at the time of release (now restored in Stone's longer 'Director's Cut' version for the home video market, that was licensed to a third party) to achieve an R-rating from its original NC-17 rating.
The energetic film precipitated, instigated, or 'inspired' at least eight 'copycat' murders, shooting sprees or violent incidents in the US by self-professed 'natural born killers,' including two Oklahoma teens who watched the film repeatedly and then went on a similar shooting spree, and, of course, the Columbine High School Massacre in 1999. Its public screening in the UK was delayed, because of the film's impact causing some viewers to see the protagonists as glamorous and romantic folk heroes -- also a result of the release of Kubrick's A Clockwork Orange (1971).
The parents of paralyzed Patsy Byers in Louisiana, a 1995 victim of Oklahoma teen lovers (Ben Darras and Sarah Edmondson), took expensive legal action against Stone and Warners, but the case was ultimately dismissed in 2001. In a failed civil suit, lawyer/novelist John Grisham publically supported the prosecution's case, and accused Stone's film of being a 'faulty' or 'defective' product. He claimed that there was a 'causal link' between the film and various murders - he argued that Stone was legally accountable for inspiring real-life murders.
[Note: Scriptwriter Quentin Tarantino had already made his blood-soaked Reservoir Dogs (1992), his feature-film debut with a memorable razor-ear slashing, and would follow up with other brutally-violent films - his hallmark or trademark. His works included Pulp Fiction (1994), Kill Bill: Vol. 1 (2003), Kill Bill: Vol. 2 (2004), Grindhouse (2007), and the slave-bounty hunter tale Django Unchained (2012).]
Oliver Stone's filmed story was about two serial killer-lovers and white-trash outlaws (modern-day Bonnie & Clyde) during a three-week orgy of killing:
Mallory Knox (Juliette Lewis) - an abused daughter
Mickey (Woody Harrelson) - a psychotic individual

[Note: Mickey's character was inspired by real-life spree killer Charles Starkweather and his 14-year-old girlfriend Caril Ann Fugate, who went on a violent, cross-country random murder joyride, killing 11 in 1958, mostly in Nebraska.]
In the film's introductory sequence, Mallory was dancing sexily to jukebox music in a New Mexico diner, while Mickey was eating key lime pie at the counter and reading an Albuquerque newspaper about their recent murders: (MICKEY AND MALLORY KILL SIX TEENS DURING SLUMBER PARTY). When Mallory was sexually-harrassed by one of the redneck customers with a beer bottle, she taunted him: "Are you flirting with me?...You want a piece of me?" - she punched him until he was senseless and then danced on his body: ("You made my s--t list") before breaking his neck. At the counter, the man's buddy was also sliced up by Mickey with a large bowie knife; even the female cook (with a meat cleaver), Mabel the waitress and other patrons were murdered as well as a third man outside (with the knife thrown into his back), but the killers let one obese cowboy survive to tell their story: "When the people come here and they ask you who done this, you tell them 'Mickey and Mallory Knox did it', alright, say it!"
The New Mexico Diner Massacre
The married couple fled - - it was the start of their violent, cross-country Southwestern states random killing spree. Mallory had a disturbing flashback of her abusive home life when the two first met. Her home life was portrayed as a situation-comedy fantasy parody called "I Love Mallory" (with a canned laughter track) about a dysfunctional family, similar to All in the Family or Married With Children. It featured comic Rodney Dangerfield as Mallory's perverted, sexually-abusive, beer-drinking dad Ed Wilson, her mother (Edie McClurg), and her 10 year-old brother Kevin (Sean Stone).
Her father often threatened molestation, called her a "stupid bitch," and grabbed her butt: ("If your ass is in this house, it's my ass"). Her neglectful "old bag" mother was also constantly intimidated by Ed, who called her "a f--kin' idiot." Mallory instantly fell in love with delivery-man Mickey when he came to the Knox family door, hauling in his arms a bloody 50-lb package ("It's beef, lady. 50 pounds of beef") - he complimented Mallory when he first saw her: "You ought to change your name to Beautiful." They went on a joy-ride after stealing Ed's car and leaving a note for Ed: "Out with the meat man. Back before dawn. Love, Mallory."
After being charged with auto-theft and escaping a prison work farm, Mickey returned to rescue Mallory, and there was a dual death scene of them both murdering Mallory's parents. Mickey struck Ed in the face with a crowbar, dunked his head into a fish-tank to drown him, and struck him unconscious with a meat cleaver. Then they gagged and bound Mallory's mother in her bed, and burned her alive after dousing her with charcoal lighter fluid and setting her on fire with a flame starter. Kevin was spared.
During their flight from authorities, they 'married' atop the Rio Grande Gorge bridge by exchanging snake wedding bands and clasping their bloodied hands together as blood dripped down into the river: (Mickey: "Put them together." Mallory: "lt's very romantic, baby. We'll be livin' in all the oceans now." Mickey: "God - before you and this river and this mountain and everything we don't know about, Mickey, do you take Mallory to be your lawful wedded wife to have and hold and treat right until you die?...").
Self-serving TV tabloid show host/reporter Wayne Gale (Robert Downey, Jr.), an Australian and a 'yellow journalist', made the pair famous crime celebrities for his sensationalist "American Maniacs" show featuring mass murderers (Charles Manson, Charles Whitman, Richard Ramirez), and elevating their status to admired heroes around the world. He conducted a live interview along Route 666 in the Southwest, calling it their "candylane of murder and mayhem" rather than a "beautiful stretch of the American landscape."
The two killers were pursued through New Mexico, Colorado, and Utah by slimy, fame-seeking author and sleazy sociopathic Detective Jack Scagnetti (Tom Sizemore), where they ultimately claimed 52 victims. Scagnetti's real personality was revealed during an encounter with Pinky (Lorraine Farris), a young prostitute that he strangled to death during sex in his hotel room.
The fugitive couple accidentally murdered kindly Navajo Indian Warren Red Cloud (Russell Means) in his New Mexico hut, who perceived that there was a demon in Mickey and attempted to expel it through chanting. The crazed and raging Mickey awoke from nightmares of his abusive childhood and shot and killed the Navajo in the chest (as he died, he spoke: "Twenty years ago, I saw the demon in my dreams. I was waiting for you").
After both receiving rattlesnake bites, Mickey and Mallory entered a Drug Zone store (a scene shot almost entirely in flourescent green), where Mickey assaulted (and killed) the obese druggist (Glen Chin) to acquire snake-bit antidote. A silent alarm was activated and the police arrived (and Scagnetti) and seized Mallory. A stand-off gunfight, a knife threat against Mallory by Scagnetti (threatening to cut her "tits off"), and a taser attack ultimately led to their arrest. An excited Japanese reporter commented with sexual innuendo: "He has a very large gun... He's now rendered impotent."
During at least a year in prison for the homicidal couple, the two were responsible for many violent incidents against other inmates and guards, and Mallory even killed her psychiatrist. Both were declared criminally insane. In cahoots with the cruel, paranoid and venal prison warden Dwight McClusky (Tommy Lee Jones), Scagnetti's plan was to move the two imprisoned killers from jail to a mental hospital (so they could be murdered during an alleged escape attempt).
During a post-Super Bowl Batonga Penitentiary interview between Mickey and Gale in prison, Mickey admitted to his one true calling in life: "S--t man, I'm a natural born killer." His words incited a prison riot (in the Rec Room and B-wing) among the other inmates who were watching the live interview.
"S--t, man, I'm a natural born killer"

Wayne Gale During Prison Interviews with Mickey
In the shocking ending, an incredibly violent riot occurred (all the mayhem was filmed by Gale), and in the midst of a chaotic and full-scale bloody massacre and Mexican stand-off with Mickey, Scagnetti's throat was first slashed and stabbed by Mallory and then she shot him dead point-blank in her cell using Scagnetti's own gun - as she asked him: "Do you still like me now, Jack?" There was a controversial see-through view of the bullet hole piercing Gale's right hand. He was the only one to survive of his TV crew during M&M's successful escape attempt, using guards as hostages. Warden McClusky was savagely brutalized (and decapitated - seen only in the Director's Cut) while other guards were massacred by the freed inmates.
Bloody Violence During Prison Riot: Mexican Stand-Off

Gale's Right Hand with Bullet Hole

Scagnetti's Stabbed Throat and Murder
The twosome made a getaway-escape with Gale to a rural setting. There, Mallory filmed him for a final interview - as he narrated (subtitled): "This is Wayne Gale, unfortunately no longer live. l am wounded. All my crew is dead. l have left my wife, and my girlfriend has left me." Although Gale was able to interview them for a few minutes with his own camera, Mickey confiscated the camera and threatened what they were planning to do: "You'll be starin' down the barrels of our shotguns, and we're gonna be blowin' your brains all over that tree back there" - and soon after, they brutally executed him as promised, with the camera on the ground (still recording the scene as the sole witness, rather than keeping Gale alive as the last survivor). Gale died as he extended his arms in a crucifix posture.
The Ending: Demise of Gale
The ending revealed that the broadcast had been transmitted via Gale's in-ear microphone to a news-show, where the horrified Channel 6 female news anchor Antonia Chavez (Melinda Renna) cried out: "Oh, my God!" The next WGN news story was about a wedding day massacre. The film's conclusion consisted of rapidly-spliced together excerpts of recent real-life crime media circuses:
the Menendez Brothers' trial for murdering their parents
the Los Angeles Rodney King beating trial
the Tonya Harding ice-skating scandal
the Waco, Texas conflagration
O.J. Simpson's trial for the murder of his ex-wife Nicole
and rapid-fire images of bloody, demonic faces
The last excerpt before the ending credits was a quick shot of a pregnant Mallory in an RV watching their two children play, as Mickey was driving.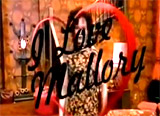 "I Love Mallory"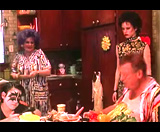 Mallory's Abusive Family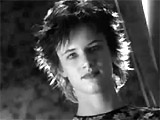 Mallory: "Who are you?"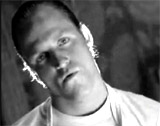 "Mickey. Who are you?"
Love at First Sight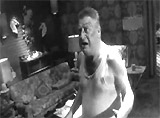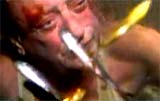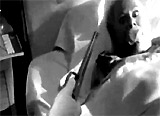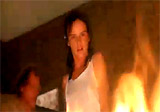 The Murders of Mallory's Parents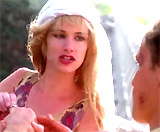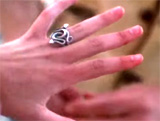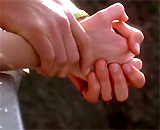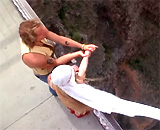 'Marriage' Vows Atop Bridge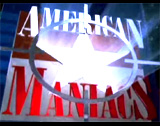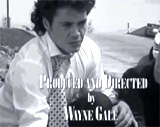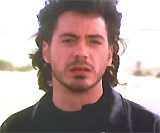 American Maniacs TV Show Hosted by Wayne Gale (Robert Downey, Jr.)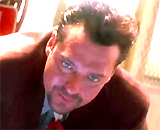 Detective Jack Scagnetti (Tom Sizemore)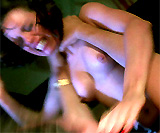 Prostitute - Strangled by Scagnetti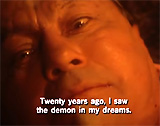 Death of Navajo Indian Warren Red Cloud (Russell Means)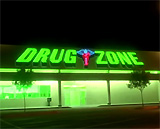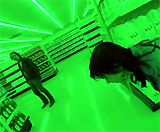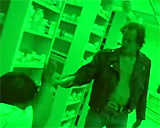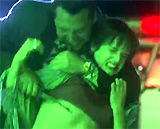 Drug Zone Scene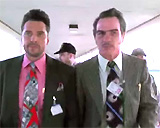 Scagnetti with Prison Warden Dwight McClusky (Tommy Lee Jones)


Chaos in Prison During Interview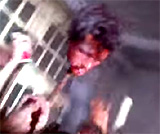 Warden's Head on a Spike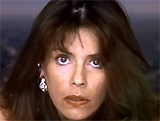 Horrified On-Air News Anchor Antonia Chavez (Melinda Renna) During Prison Riot and Gale's Death: "Oh, my God!"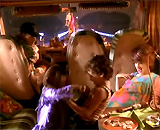 Before the Ending Credits: Mickey and Pregnant Mallory in RV with Two Children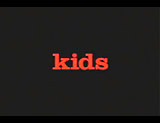 Kids (1995)
D. Larry Clark

A realistic look at drugging, hook-ups and frank sex talk among alienated teens, photographer Larry Clark's movie was labeled salacious and pedophilic.
Director Larry Clark's much-criticized dark cinema verite independent docudrama was a well-needed realistic tale about drugs, amorality, sex, obscene talk, and generally decadent behavior among teenaged youth. Clark's first feature film was one of the most truthful films about promiscuous, sexually-pleasurable and fulfilling but emotionless and empty teenage (and pre-teen) sexuality - with lethal high-risk consequences. However, others criticized it as salacious, sleazy and bordering on child pornography with lots of raunchy talk and simulated sex - disguised as a cautionary documentary.
It was released unrated to avoid the stigma of an NC-17 rating. As a buffer against the furor, Miramax (owned by Disney at the time) created a new entity, Shining Excalibur Pictures, to release the picture. It was also banned by Warner Bros from its cinemas throughout Britain upon release. Clark's next controversial films, Bully (2001) and Ken Park (2002), followed similar white teens and authentically explored their sexuality and amoral lifestyles.
The naturalistic film followed a group of sex-obsessed teenagers and preteens during 24 hours of a hot Manhattan summer, in which they partied at a friend's flophouse, shoplifted malt liquor at a convenience store, watched skateboarding videos, smoked dope, got into a fight in the park, and bragged about deflowering as many new girls as possible.
In the opening scene, skinny, and callous 17 year-old skateboarder Telly (Leo Fitzpatrick) easily seduced 12 year-old Girl # 1 (Sarah Henderson). He asked: "Know what I want to do?" with the girl's blunt answers: "You want to f--k me. But you can't f--k me...You know why...'Cause I don't want no baby." He reassured her that he loved her before deflowering her:
"'Cause I like you. I think you're beautiful. And I think if we f--ked, you'd love it. You wouldn't believe it....I don't know. I just think you would love it, that's all... I just want to make you happy, that's all. You know it won't hurt. I'll be gentle, I promise."
In voice-over, as they made love amidst moans and grunts - and her complaints that it hurt, he stated:
"Virgins. I love 'em. No diseases, no loose as a goose pussy, no skank, no nothin'. Just pure pleasure."
Afterwards, he crudely bragged to his slacker pal Casper (Justin Pierce):
"I'm the motherf--kin' virgin surgeon....Once it was on, we f--ked for like a good half an hour. I had to keep taking it out and putting it back in. It hurt the first time. Didn't want to come too quick either...That bitch was so clean, dude...I think I'm getting addicted to this s--t...It's all I think about now."
Casper asked: "Hey Telly, she suck your d--k, man?" Telly answered:
"A little bit, but I really didn't want her to...Having a virgin suck your d--k, that's so basic, man. It's simple, it's easy. But like, if you deflower a girl, man, ah, man, you're the man! No one can ever do that again. You're the only one. No one has the power to do that again."
In a parallel scene of girlfriends, 16 year-old Jenny (young Chloe Sevigny), who had been devirginized earlier by Telly (her only instance of unprotected vaginal intercourse), told her promiscuous 17 year old friend Ruby (Rosario Dawson) that she was upset that she had been insensitively used, like so many others. Ruby stated the obvious:
"There's a difference between making love, having sex, and then f--king."
From experience, Telly explained how he had to give a sweet-talk spiel to his female victims: "You got to be smooth. Girls like it slow and romantic." Both groups talked about foreplay, orgasms, blow-jobs, and condom use, and it was mistakenly thought that making love with virgins would keep one safe from becoming HIV-positive and AIDS-infected. However, results of a blood test determined that Jenny's sole sexual contact with Telly was damaging, and that she was HIV-positive, while Ruby was found to be "clean."
Distraught, Jenny was determined to track down the predatory Telly, who had gone out with his friends - bringing along his latest female victim 13 year-old Darcy (Yakira Peguero). The group snuck into a fenced swimming pool area to go swimming in their underwear, before ending up at Steven's house party where kids were making out, smoking dope and drinking beer. At a rave party at a club called NASA, Jenny was given an "euphoric blockbuster" pill before arriving at the house, where Telly was already seducing Darcy in the parents' bedroom with the same familiar lines. She came upon them having sex, with Darcy moaning in pain, and then she passed out on a living room sofa.
The film concluded with a controversial rape scene in which hung-over Casper fondled, kissed, undressed, and then forcibly raped the unconscious, helpless Jenny (with her legs held up in the air) - possibly infecting himself. Although she weakly pleaded "no," he shushed her:("It's me Casper, don't worry").
Later, the camera panned over the many wasted teenaged bodies littering the floor of the house, including Telly in the arms of his latest conquest, as his voice spoke off-screen:
When you're young, not much matters. When you find something that you care about, then that's all you got. When you go to sleep at night, you dream of pussy. When you wake up, it's the same thing. It's there in your face. You can't escape it. Sometimes when you're young, the only place to go is inside. That's just it. F--kin' is what I love. Take that away from me, and I really got nothing.
Casper sat up the morning after and spoke directly toward the camera: "Jesus Christ, what happened?" as the film ended.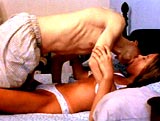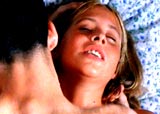 Telly with 12 year-old Girl # 1 (Sarah Henderson)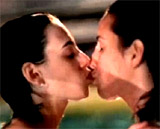 Joy (Carisa Glucksman) and Kim (Michelle Lockwood) Kissing at Pool Party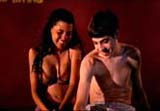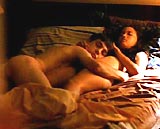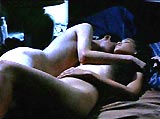 Telly with 13 year-old Darcy (Yakira Peguero)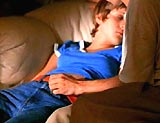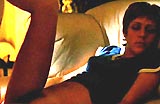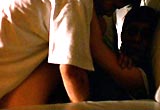 Casper Having Sex with HIV-Positive Jenny (Chloe Sevigny)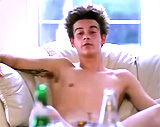 The Morning After - Casper: "Jesus Christ, what happened?"