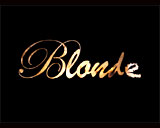 Blonde (2022)
Co-writer/director Andrew Dominik's NC-17 rated biographical drama, running 2 hours and 47 minutes in bloated length, was based on the 2000 best-selling novel Blonde by Joyce Carol Oates. It was remarkable as the first NC-17-rated film to be widely released and distributed via a streaming service (Netflix), since the mainstreaming and promotion of the similarly-rated Showgirls (1995). The most recent NC-17 film was almost a decade earlier - Lucky Bastard (2014).
[Note: Two other films that accepted the NC-17 rating included Steve McQueen's Shame (2011, UK) and Abdellatif Kechiche's Blue Is the Warmest Colour (2013, Fr.). However, other directors rejected the rating and their films were released unrated, including Todd Solondz's Happiness (1998) and Darren Aronofsky's Requiem for a Dream (2000), and most recently, Ira Sach's Passages (2023).]
To its detriment, Blonde led all other films with eight Razzie Awards nominations, including Worst Picture, Worst Director, Worst Screenplay, and Worst Supporting Actor (x2).
The original Netflix biopic was the second version of Joyce Carol Oates' 2000 Pulitzer Prize novel, following the CBS made-for-television biographical fiction film Blonde (2001), a two-part mini-series starring Australian actress Poppy Montgomery. This film's tagline was: "BLONDE - Watched by All. Seen by None." The director's vision of Marilyn's inner life was portrayed in both color and black and white, with non-linear flashbacks and flash forwards, and other flashy, impressionistic techniques including changing aspect ratios.
The relentlessly-grim film about the "Blonde's" suffering was accused of being exploitative for its graphic nudity, and criticized for its fictionalized presentation of the public and private life of the 20th century blonde female icon Marilyn Monroe, portrayed by Best Actress-nominated Cuban/Spanish actress Ana de Armas. Her lengthy filmography included Knock Knock (2015), War Dogs (2016), Blade Runner 2049 (2017) (as a hologram), the whodunit Knives Out (2019), and No Time to Die (2021) as a Bond girl - a Cuban CIA agent opposite Daniel Craig's Bond.
Ana de Armas was required to often be nude or semi-nude in the overstated NC-17 rated film, although most of the violent sexual abuse scenes were off-screen or implied. Playing the title character Norma Jeane Baker/Mortenson, critics have noted that she was unable to completely disguise her Spanish accent in the role.
The exploitative, joyless, and fictionalized drama followed the troubling childhood of aspiring actress-model Norma Jeane (Lily Fisher as 7 year-old child) with her abusive and mentally-unfit mother Gladys Pearl Baker (Julianne Nicholson). When Gladys attempted to drown her in a bathtub, she was separated from her mother who was institutionalized, while the young Norma Jeane was dispatched to an orphanage.
| | | |
| --- | --- | --- |
| Young Norma Jeane (Lily Fisher) | Attempted Drowning in Bathtub by Crazed Mother | Orphaned Young Girl |
Further exploitation occurred once she entered the world of pin-up and calendar models (some nude), and then into the toxic and traumatic Hollywood film industry. She suffered an alleged rear-entry rape attempt in 1944 in the office of executive 'Mr. Z' (presumably studio head Darryl F. Zanuck, famed president of Twentieth Century Fox), to the tune of "Ev'ry Baby Needs a Da-Da-Daddy." After her supposed 'audition,' she obtained a small, career-boosting walk-on role in All About Eve (1950)opposite actor George Sanders.
Alleged Rape During "Audition" with 'Mr. Z'
Soon after, she took acting lessons which brought back distressing memories, and also took a screen test for Don't Bother to Knock (1952) as a "mentally-unbalanced young baby-sitter."
During this time at the L.A. Actors Studio, she became involved in romantic relationships (a menage a trois of sorts with sons rejected by their fathers also) with two playboys: Charles "Cass" Chaplin, Jr. (Xavier Samuel), the son of the famous silent film star, and Edward G. "Eddy" Robinson, Jr. (Evan Williams). They called themselves "cursed" as "juniors - of men who never wanted us."
Cass told Marilyn as he undressed her and they stood before a mirror:
The human body is meant to be seen. Admired and desired. Not hidden away like some ugly festering wound....What are you doing? Are you looking at her? Can you see her? I like to watch myself in the mirror. I like to watch myself on the toilet even. In our household, my father, Chaplin, was all the magic. He drew all the light into himself until there was nothing left inside me but numbness. Like sleep. Only in the mirror could I see myself. Anything I did in the mirror, I could hear waves and waves of applause. Look, Norma Jeane. There she is. Your magic friend....Were you starved for us?...But don't be nice to us.
Marilyn Monroe with Cass and Eddy
While having polyamorous sex with her two lovers, the "blonde sexpot" imagined herself atop the waterfall in her next picture Niagara (1953). Norma Jean dissociated herself as she watched her silver screen trailer for Niagara (1953) advertising a "raging torrent of emotion that even nature can't control" - the raging waterfall sequence was used to visually depict her orgasm watched by the moviegoers as she was fondled by the two men between her. Even though she felt loved by Cass in particular, she also felt very much alone.
Ultimately, Marilyn became pregnant and described herself as "happy." At first, she Insisted on keeping the baby, but under pressure from the studio at a time when she was about to appear in the musical comedy Gentlemen Prefer Blondes (1953), and due to her own fears of passing on her mother's mental illness, she decided to abort her child. In one of the film's weirdest sequences, she conversed (in her journal) with a CGI of her own floating fetus. During the forced abortion itself, Marilyn was asserting that she had changed her mind, but it was too late. The scene included a brief POV shot from inside Marilyn's vagina.
Her problems and personal issues (mostly regarding the absence of a father figure, multiple abortions or miscarriages, and her unfulfilled desire to be a mother) played out against the backdrop of the making of some of her more notable films, after being rechristened Marilyn Monroe by Twentieth-Century Fox in 1946. Films referenced included Niagara (1953), Gentlemen Prefer Blondes (1953) (with the 'Diamonds Are A Girl's Best Friend' number), The Seven Year Itch (1955) (with a recreation of the billowing white skirt scene in slo-motion: "Isn't it delicious?"), and director Billy Wilder's superb comedy Some Like It Hot (1959) (including her breakdown on the set).

In Gentlemen Prefer Blondes




Recreation of Subway Grating Scene in The Seven Year Itch
Throughout her life, she struggled with drugs, failed relationships and pregnancies, and two well-known husbands, NY Yankees baseball player Joe DiMaggio (Bobby Cannavale) (credited as The Ex-Athlete) and writer Arthur Miller (Adrien Brody) (credited as The Playwright). She appeared to be forever searching for a "Daddy" to love and protect her - a psychoanalytic interpretation of her absent father.
The exhausting film also included Monroe's disgusting alleged sexual encounter in a hotel room with half-nude President (Caspar Phillipson) (aka JFK) lying on his back on the bed. She called the President "the boyishly handsome leader of the free world." The scene revealed her dual identities, when she dissociated herself from the act of masturbating him before gagging during fellatio. During oral sex, the disinterested President was on the phone dealing with various sexual misconduct accusations against him, but encouraging her by calling her a "dirty girl."
The scene included the Executive watching the Friendship 7 rocket launch on the room's TV, and phallic-shaped buildings collapsing being crashed into during clips of Earth vs. Flying Saucers (1956). She saw herself up on a theater screen in front of an audience, telling herself that she was "the girl upstairs in a harmless soft porn film." She kept encouraging herself to not throw up and swallow the semen. The whole experience caused the delirious Marilyn to vomit in the President's bed before Secret Service agents led her away.
Much of her victimization and deep despair came after learning that alleged letters from her unnamed father were written by Cass - a cruel joke. In the dramatization of Monroe's emotional and psychological breakdowns, she faced a torturous journey toward her final end, She soon after overdosed on barbituates, leading to her death on August 4, 1962 in Los Angeles, CA at the age of 36. Her death came as she fantasized that her father greeted her in the after-life.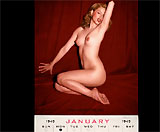 Norma Jeane (Ana de Armas) - Pin-Up Calendar Model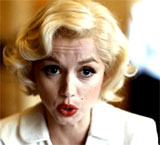 Young Aspiring Starlet MM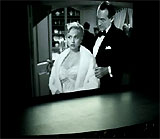 Marilyn in "All About Eve"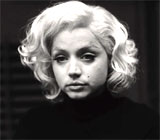 Acting Lessons in NYC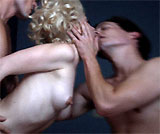 Threesome with Cass and Eddy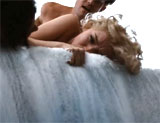 Imagining Herself At the Top of a Raging Waterfall in Niagara (1953)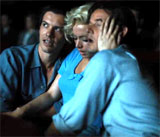 Orgasming In a Movie Theatre With Her Two Lovers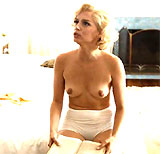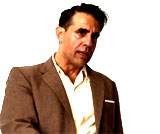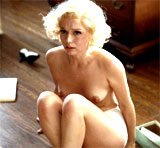 Marilyn Confronted by Husband Joe DiMaggio for Nude Pics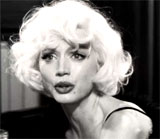 Disturbed on the Set of Some Like It Hot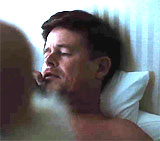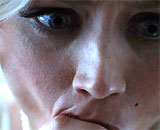 Performing Oral Sex for the President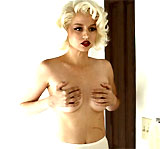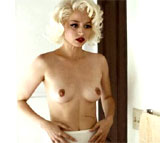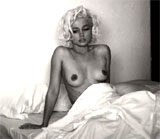 Marilyn Just Before Her Death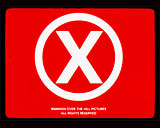 X (2022)
Writer/director Ti West's hybrid mystery-horror film, a modern-day slasher movie, was very similar and paid homage to the franchise of Texas Chainsaw Massacre films. It was titled "X" due to the film's graphic sex scenes filmed during a low-budget 'adult film' movie being shot on location, and numerous other gory, violent, and bloody murder scenes. Its tagline was: "Dying to Show You a Good Time." In homage to other classic films, there were obvious references to Hitchcock's Psycho (1960), The Shining (1980) (the axe-chopping through door sequence), and the Friday the 13th franchise (the pitchfork scene), etc.
The film's prologue was set at the horrific scene of a brutal and bloody murder committed in 1979 at a desolate and rural Texas farmhouse outside of Houston. Sheriff Dentler (James Gaylyn) and his Deputy (Geoffrey Dolan) and Officer Mitchell (Matthew Saville) reacted with stunned silence to the gruesome sights outside, inside, and in the cellar. (The TV in the living room was set to a Christian evangelist station with a preacher exhorting his audience to avoid the sinful secular society. Numerous scenes had the evangelist on TV playing in the background.)
The film then flashbacked to 24 hours earlier, when a group of filmmakers and crew from an amateurish adult film company were assembling in Houston, TX at a strip club/bar to prepare for the shooting of a X-rated porno film titled "The Farmer's Daughters." The filmmakers and crew included:
Wayne Gilroy (Martin Henderson), the film's ambitious but struggling executive producer, and also the manager of the Bayou Burlesque strip club and bar, had the idealistic objective to create a non-Hollywood independent adult film that could compete with Debbie Does Dallas in the home-video market; if his X-rated film made half of the previous film's proceeds, Wayne predicted and boasted: "I'm outta the red for good"
Maxine Minx (Mia Goth), a young 18 year-old aspiring porn movie starlet-actress and topless cocktail stripper, was also Wayne's cocaine-addicted girlfriend (after he left his wife); she looked upon herself in a mirror as "a f--kin' sex symbol" who deserved fame; she told Wayne she was tired of waiting and was entitled to a better life: "I'm ready for the high life...I deserve nice things"; Wayne promised that everyone would soon be lusting after her: "You got that X factor"
R.J. Nichols (Owen Campbell), the film's writer, camera-man and amateur director believed it was possible "to make a good dirty movie"
Lorraine (Jenna Ortega), the film's sound boom operator was also R.J.'s prudish girlfriend nicknamed "Churchmouse" by Wayne
Jackson Hole (Scott "Kid Cudi" Mescudi), the X-rated film's main porno male star, was an African-American Vietnam War ex-Marine
Bobby-Lynne Parker (Brittany Snow), Jackson's part-time girlfriend, was a stripper at Wayne's Bayou Burlesque topless strip club (advertised as "Cocktails and Topless Entertainment") along with Maxine; her "American dream" in life was a paid-for house with a big ol' pool; she bragged about her God-given good looks: "I was dealt a good hand"
| | | |
| --- | --- | --- |
| Cocaine-Addicted Stripper and Aspiring Porn Starlet Maxine Minx (Mia Goth) | Executive Film Producer Wayne Gilroy (Martin Henderson) | Bobby-Lynne Parker (Brittany Snow) - Stripper and Adult Film Actress |
| R.J. Nichols (Owen Campbell) | Lorraine (Jenna Ortega) | Jackson Hole (Scott "Kid Cudi" Mescudi) |
The group drove into rural Texas in a blue and white-striped van (with "Plowing Service") scribed on its side. During their trip, they came upon a grisly scene of a cow hit by a truck. Wayne mentioned a foreboding comment: "Just when you thought you'd escaped the slaughterhouse." Sheriff Dentler surveyed the bloody mess on the road.
A cheaply-rented farmhouse with an adjacent large guesthouse and red barn was the site of the on-location shoot. The facility was owned by elderly, white-haired shotgun-toting Howard (Stephen Ure), an ex-Army veteran of both World Wars and his aging, sex-deprived wife Pearl (Mia Goth in a dual role). Maxine was surrreptitiously watched by Pearl from an upper farmhouse window. Howard was suspicious and hostile toward Wayne when he learned that the entire group of young people had joined him to rent his private property ("I don't think I like you, Wayne"). Howard was unaware of their plans to make an X-rated film.
| | |
| --- | --- |
| Howard (Stephen Ure) | Pearl (Mia Goth in a dual role) |
The adult film's plot was about how Jackson's car had broken down near the farmhouse and guesthouse. In the first extended sex scene, Jackson was filmed having sex with Bobby-Lynne, who was in the role of one of the farmers' sexy daughters. The two actors thrust at each other (with both front and rear entry), with Bobby-Lynne's ankles on Jackson's shoulders, including extensive nudity and bare breasts.
During the filming, Maxine (naked under farmers' short jeans-overalls) explored the property's surroundings, including a forest and lake. As Pearl watched from a distance, Maxine stripped down to swim by herself in the lake, and unbeknownst to her, barely avoided being attacked by an alligator as she climbed back onto the pier. After returning to the farmhouse, Pearl invited Maxine inside for a glass of lemonade in their dirty kitchen. She spoke about being a dancer and her fading beauty ("Not everything in life turns out how you expect"). Pearl felt that she had lost her beautiful youthfulness, and was jealous and covetous of Maxine's age and beauty. She revealed through openly-sexual and physical advances and a brief touch that she had developed lustful and jealous feelings for the young actress (she whispered: "It will be our secret").
In the next scene, Maxine prepared for filming, and in front of a mirror repeated the words of the on-screen preacher: "I will not accept a life I do not deserve!" (a quote from the Bible, Mark 10:15). In the plot of the X-rated film, she portrayed Bobby-Lynne's seductive younger sister who also had sex with Jackson in the barn, making love on top of the equally-naked Jackson. The elderly voyeuristic Pearl was aroused and watched from outside the window, and imagined herself enjoying sex as Maxine during the shoot.
Maxine's X-rated Scene Filmed in Barn with Jackson
[Note: To further illustrate her envy, Pearl began to wear Maxine's trademark blue eyeshadow. She was also upset that whenever she asked Howard for sex, he refused and claimed his heart wasn't strong enough ("You know I can't, my heart..."). The film's casting of Mia Goth as both Pearl and Maxine emphasized how Pearl sexually-idolized Maxine, and how they were polar opposites (youth vs. age).]
Their first evening together, the group discussed how they regarded sex with other partners on-camera. Bobby-Lynne offered her viewpoint about youthful promiscuity, agreed to by the others: "Queer, straight, black, white, it's all disco. You know why? Because one day, we're gonna be too old to f--k. And life's too short if you ask me...The fact of the truth of the matter is, we turn folks on. And that scares 'em...We're like a foxy car wreck." Wayne added a comment about the universal appeal of porn: "Porn ain't only gonna be for perverts no more." Jackson toasted hedonism: "To livin' a life of excess. Being young and having fun till the day we die."
R.J.'s "nice girl" Lorraine announced to the group ("I did like what I saw today"), and told everyone that she wanted to participate in the X-rated shoot: ("I wanna do a scene in the movie") to dispel her reputation as a prude, although R.J. vehemently objected. Lorraine argued against R.J.: "Nobody's comin' to see this film for the plot. They're comin' to see tits and ass. And a big dick....It's the truth. Why not just give the people what they're payin' for?...When did you become such a prude?"
R.J. was pressured by Wayne to agree to film a sex scene between Lorraine and Jackson. Due to their lingering disagreement, the shocked and frustrated R.J. (who believed Lorraine spoiled herself by being in the X-rated film) later that night took a cleansing shower and then spitefully drove off in the blue-white van with the intent of abandoning the crew and performers ("To hell with this...Let's see how far they get without me"). Blood-letting began from this point onwards:
Death of R.J.: R.J. was confronted by Howard's night-gowned wife Pearl in the middle of the road in the front of the farmhouse as he began driving off. Suddenly after she tried to seduce him by hugging and kissing him, he rebuffed her and was lethally and repeatedly stabbed in the neck, causing his head's decapitation, and blood-splattered van headlights.
[Note: Pearl was revealed to be a blood-lusting homicidal killer, whose husband Howard knew of his nympho-wife's killer-tendencies and was trying to cover up her trail of blood. At one point, Howard later confessed: "I can't give her what she wants anymore."]
Death of Wayne: On Lorraine's request, Wayne (in his underwear briefs) went searching for R.J. in the dark-lit barn where he impaled the bottom of his naked foot on a nail. When he peeked through a hole in the barn wall, Pearl impaled him through his eyes with a pitchfork and murdered him.
Dead Corpse in Cellar: During Lorraine's search for the missing R.J., Lorraine was told to fetch a flashlight in the farmhouse's cellar by Howard, and found herself imprisoned in the locked cellar. In the basement, she screamed at the sight of a nude and rotting male corpse (with his genitalia visible) hanging from the ceiling by his wrists, with shackled ankles.
[Note: The dead male was purportedly another earlier hapless victim of the demented elderly couple who was punished for enticing Pearl, as Howard described: "The last bohemian that stayed here...traipsin' around in barely any clothes enticin' my wife."]
Back at the guesthouse, Pearl (who was covered with R.J.'s blood) entered and climbed into bed where Maxine (wearing only panties) was sleeping. Pearl touched Maxine on her bare back and around her body with her bloody hands, until Maxine awakened and screamed in fright. In the next room, Bobby-Lynne was awakened and came to rescue Maxine from Pearl.
Death of Jackson: Meanwhile, Howard had earlier approached Jackson in the guesthouse and asked for his help in searching for Pearl in the nearby forest next to a lake (where the VW of the male corpse was seen half-submerged - an image borrowed from Psycho (1960)). Revealing his hatred for the intrusive group of porno film performers who were stirring up Pearl's homicidal tendencies, Howard shot-gunned Jackson in the chest, and then (off-screen) dumped his body in the lake water.
About the same time, still locked up in the farmhouse's cellar, Lorraine attempted to escape by breaking through the locked basement door with a hand-axe-hatchet, but she was caught by Howard. With his own axe, he bludgeoned her hand and severed one of her fingers.
Death of Bobby-Lynne: To look for the missing Jackson and others, Bobby-Lynne fled to the lake, where she came upon the naked Pearl and tried to comfort her by covering her with a blanket. Bobby-Lynne was slapped and chastized for being a "whore" ("Why should you get to have it all? What have you ever done except be a whore?...You don't deserve to be able to just flaunt it in my face like you do"). Bobby-Lynne was shoved off the pier by Pearl into the lake where from behind, her head was chomped and consumed by an alligator, and the water turned bloody red. Pearl and Howard watched her die (Pearl: "You know I don't like blondes") before returning to the guesthouse.
Pearl and Howard returned to the guesthouse where Maxine, hiding under the bed, listened to their conversation about the savage multiple murders, and how Pearl was attracted to Maxine. She also heard them finally having sex together as Pearl begged: "F--k me, Howard, f--k me!" Howard touched Pearl's bare breasts and thrusted on top of her as she moaned. Pearl had become violently and sexually excited by the film crew's hedonistic behavior.
[Note: The film implied that Pearl had previously gone on other rampages (to her husband's dismay), with evidence of other ghastly murders by both of them left behind - the submerged car in the lake and the victim in the basement.]
Maxine was able to sneak from under the bed and race outside to escape in R.J.'s abandoned van, but there were no keys and the tires were slashed. After seeing R.J.'s corpse on the ground, Maxine took Wayne's unloaded pistol from the van's glove compartment, and raced to the cellar to help free Lorraine, who she heard screaming.
Death of Lorraine: Although freed, Lorraine was bitter toward Maxine and unfairly blamed her loose promiscuity for causing all the deaths ("This is all your fault...I hate you. I hate you all so much!") As she fled to the front door, Lorraine was unexpectedly killed when brutally blasted by Howard's shotgun. He muttered: "We don't need her anymore. We got each other again." The two elderly killers decided to stage the murders to look like self-defense.
Heart Attack Death of Howard: After dragging Lorraine's mangled and mutilated body, Howard suffered a fatal heart attack when he heard the dying Lorraine's gurgling, bloody death rattle.
There were only two survivors in the film's finale, Maxine and Pearl. Maxine acquired the keys to Howard's and Pearl's truck, and threatened Pearl with Wayne's gun, as the broadcast of the evangelist preacher was playing on the living room's TV. Pearl called Maxine a "deviant little whore" for being filmed having sex in the barn. Maxine yelled back: "I'm a f--kin' star, the whole world is gonna know my name" and repeated the words of the on-screen preacher - "I will not accept a life I do not deserve."
Wayne's unloaded gun clicked empty when Maxine fired at Pearl. In retaliation, the enraged Pearl fired Howard's shotgun at Maxine, and although she missed, the blast-recoil sent her backwards out the front door and onto the ground where she broke or injured her hip.
Death of Pearl: Vengefully, "final girl" Maxine drove the truck backwards and over the helpless Pearl's head to cause it to explode before driving over it again and escaping. As she drove along, she snorted cocaine and reflected: "Divine intervention. Praise the f--ckin' Lord."
The film's final scene returned to the opening scene of the discovery of the farmhouse massacre by the Sheriff (who initially believed the film-crew were intruders). The blood-splattered bodies lying around made the murders look like the home owners' "self-defense" reaction to a home invasion. At the farmhouse, the TV show of the preacher was still repeatedly playing.
On the TV, the conservative-minded un-named tele-evangelist preacher (Simon Prast) revealed that Maxine was his runaway "lost" daughter. His anti-porn and anti-sin campaign had been launched against her after she fled her family to become an adult film star - "lured into a life of sin by the very deviants we warn of here on a daily basis. From our lovin' home into the hands of devils. We pray one day, she'll find her way home to us."
Sheriff Dentler told his Deputy about his disapproval of the film-maker's film located on RJ's camera - in the film's final line of dialogue: "Well, by the looks of everything, I'd say one goddamn f--ked up horror picture." The camera might soon reveal what really happened.
The end credits featured a trailer for an upcoming prequel film set in 1918, titled Pearl, released 6 months after X. An X sequel was also in the works, titled MaXXXine, with Maxine in 1980s Los Angeles.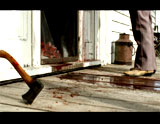 Prologue: Sheriff Dentler Arriving at Bloody Front Door/Porch of Farmhouse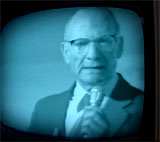 Doom-sayer Evangelist on TV Throughout Film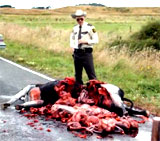 Premonition: Mutilated Cow on Road After Truck Accident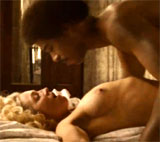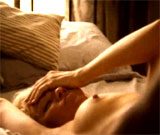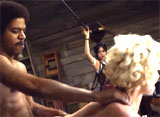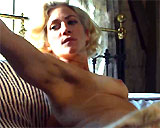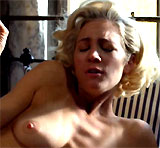 X-rated Scene: Jackson with Bobby-Lynne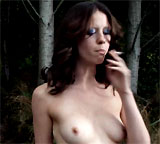 Maxine Skinny-Dipping in Lake, Voyeuristically Watched by Pearl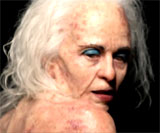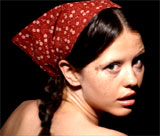 Voyeuristic Pearl Imagining Herself as Maxine During Porno Shoot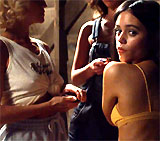 Lorraine Prepared for Shooting a Sex Scene with Jackson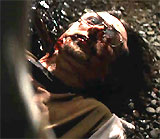 Murder of R.J. by Pearl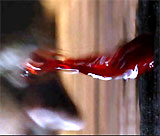 Pitchfork Eye Impalement of Wayne by Pearl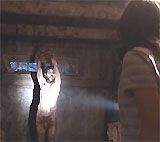 Lorraine's Discovery of Hanging Rotting Corpse in Cellar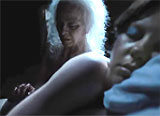 Pearl With Bloody Hand on a Sleeping Maxine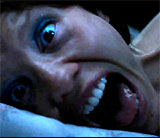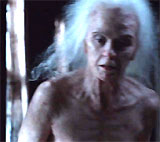 Maxine's Reaction to Pearl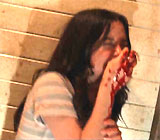 Lorraine with Bludgeoned Hand by Howard in Cellar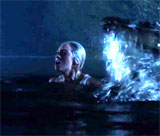 Bobby-Lynne Attacked by Alligator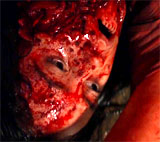 Lorraine's Shot-Gun Blasted Face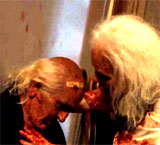 Howard's Sudden Heart Attack in Hallway of Farmhouse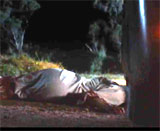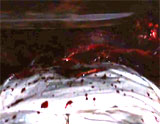 Maxine Driving Over Pearl's Head Twice To Make It Explode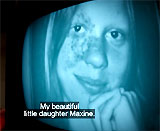 Maxine Was the Preachers' 'Runaway' Lost Daughter