References:

Book & Film
Resources

Part 2


---

Film & Book Resources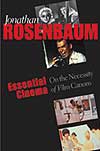 Essential Cinema, by Jonathan Rosenbaum, 2004, John Hopkins University Press
This internationalist-flavored collection of film criticism is largely concerned with the formation of a canon of cinematic masterpieces. Nearly all the review subjects in the book are obvious, including acknowledged classics Greed and Rear Window, such challenging recent films as Satantango and Archangel, the avant-garde work Flaming Creatures, and even such "disputable contenders" as A.I. and Eyes Wide Shut. Pieces on master directors, including Samuel Fuller, Orson Welles, and Hou Hsiao-hsien, offer glimpses of further canon-worthy films. Rosenbaum appends a list of his 1,000 favorites, "a personal canon" based on "pleasure and edification" rather than historical or popular impact.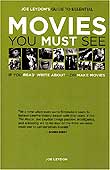 Joe Leydon's Guide to Essential Movies You Must See: If You Read, Write About--or Make Movies, by Joe Leydon, 2004, Michael Wiese Productions
Veteran film critic Joe Leydon analyzes 100 movies that have defined genres, influenced filmmakers -- and serve as standards by which other films are measured.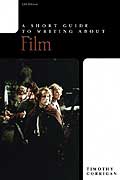 A Short Guide to Writing About Film, by Timothy Corrigan, Fifth Edition, 2003, Longman
This best-selling text is a succinct guide to thinking critically and writing precisely about film. With numerous student and professional examples along the way, this engaging and practical guide progresses from taking notes and writing first drafts to creating polished essays and comprehensive research projects. Moving from movie reviews to theoretical and critical essays, the text demonstrates how an analysis of a film becomes more subtle and rigorous as part of a compositional process. Both an introduction to film study and a practical writing guide, this brief text introduces students to film terms and the major film theories to enable them to write more critically. For individuals who want to think and write critically about film.

The iFilm Internet Movie Guide, by Lew Harris, 2002, Lone Eagle Publishing Co.
This is the first-ever comprehensive look at the best short films on the Web, film sites, review sites, fan sites, celeb sites and movie gossip available on the Internet.
Note: "WWW.FILMSITE.ORG" rates a half-page description in "The Best of the Rest" section in a chapter on "Resource Sites."

The 100 Greatest American Films: A Quiz Book, by Andrew J. Rausch, 2002, Citadel Press.
A quiz book on the 100 Greatest American Films, selected by the AFI. Asks questions such as: What is the name of Kane's lavish compound in Citizen Kane? Just before Sonny is murdered, what is he listening to on the radio in The Godfather? What was Dorothy's last name in The Wizard of Oz? And what is Norman Bates' middle name in Psycho?
Note: A quiz-taker can find almost all the answers to these questions in the lengthy reviews written on this site.

The Movies That Changed Us: Reflections on the Screen, by Nick Clooney, 2002, Atria Books.
Film historian and former American Movie Channel host Nick Clooney chooses 20 movies that have changed American culture. They're not necessarily the best ones, he says, but they all sparked something in the country's social or political consciousness and altered America. Includes Dr. Strangelove, The Graduate, Triumph of the Will, Saving Private Ryan, Taxi Driver, Star Wars, Boys Town, Morocco, The Birth of a Nation, The Big Parade, and more.

American Cinema, 100 Years of Filmmaking, by Jeanine Basinger, 1994, Rizzoli International Publications, Inc., New York, NY. (Hardcover)
(Also available as a 2-Disc DVD Box Set, pictured to the right.)
This extraordinary book (and DVD set) -- published to commemorate the centennial celebration of the birth of American film and a 10-part PBS-TV series -- surveys the phenomenon that is Hollywood, past and present. With more than 200 illustrations, 100 in full color, and including some never before published, this book (and DVD) celebrates the best of American films. Chapters (or Episodes) include: The Hollywood Style, The Star, Romantic Comedy, Film Noir, The Western, The Combat Film, The Studio System, Film in the Television Age, The Film School Generation, The Edge of Hollywood.


Study Guide for American Cinema, by E. Sikov, McGraw-Hill Humanities/Social Sciences/Languages, October, 1993.
This study guide is designed to accompany the American Cinema video (DVD) and book, to acquaint the student with American film and culture by bringing Hollywood into clearer analytical focus. It explores how Hollywood films work technically, artistically and culturally to reinforce and challenge America's national self-image.

A Personal Journey With Martin Scorsese Through American Movies, by Martin Scorsese, 1995, Two Disc DVD set.
A rediscovery of film through 100 years of movie history, by Martin Scorsese, a famous student and director of cinema in the US. He provides a uniquely personal view of American cinema. With an incredible selection of film clips from both American classics and B-films.

Oscar A to Z, A Complete Guide to More Than 2,400 Movies Nominated for Academy Awards, by Charles Matthews, 1995, Main Street Books/Doubleday, New York, NY. May be difficult to find.
From A Nous la Liberte to Zorba the Greek, this book describes and analyzes every film that has been nominated for an Academy Award since its inception in 1927 to the latest ceremony in 1995. Entries are in alphabetical order by film title and numbered. Each entry includes the production company, film studio, and date of release, followed by a list of awards received and nominations. A synopsis of the plot is included, as well as occasional biographical information and critical remarks by the author. There are cross-references to other films (by number) both in the entry and in a list at the end of the entry.

Alternate Oscars: One Critic's Defiant Choices for Best Picture, Actor, Actress, from 1927-to the Present, by Danny Peary, 1993, Dell Publishing Company. Out-of-print and may be difficult to find.
In year-by-year chronological format, Peary gives the Oscar recipients and nominees for best motion picture, best actor, and best actress. He then proposes his choices and worthy runners-up. He points out standard Oscar mistakes: e.g., Citizen Kane (1941) and Dr. Strangelove (1963) should have each won best picture awards; Henry Fonda should have won best actor for The Grapes of Wrath (1940). He notes that not only did Psycho (1960) and Singin ' in the Rain (1952) not win, they weren't even nominated.

How to Read a Film: The World of Movies, Media, Multimedia: Language, History, Theory, by James Monaco, 2000, Oxford Press.
James Monaco's book How To Read a Film has been a best-selling favorite since 1977, and has become a standard introduction to film for a generation of readers, viewers, filmmakers, and film-goers. Virtually an entire film course — the history of film, the secrets of film technology, discussion of films, filmmakers, traditions, and genres — it's now available all on one DVD disc as well as in book form.


How to Read a Film: The World of Movies, Media, Multimedia: Language, History, Theory (Multimedia Edition), by James Monaco, Harbor Electronic Publishing, October, 2000. DVD-ROM version.

100 Years of Hollywood: A Century of Movie Magic, by Carol Krentz, 2000, Metro Books.
From the earliest silent films to today's mega-blockbusters, this year Hollywood celebrates a century as the world's entertainment capital. And from the very beginning, it has been a place where glamour, personality, and vision melded to create fantastic pieces of entertainment, escapism, and art. From Greta Garbo to Meryl Streep, from David O. Selznick to Steven Spielberg, this lavish volume chronicles a century of movie magic with telling profiles of Hollywood's greatest legends from performers to filmmakers embellished with more than 150 gorgeous photographs.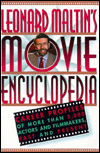 Leonard Maltin's Movie Encyclopedia: Career Profiles of More than 2,000 Actors and Filmmakers, Past and Present, Viking Penguin, 1995.
This essential addition to every movie buff's home library features career profiles of more than 2,000 actors and filmmakers, past and present. Entries range from paragraph-length cameos on relatively unknown performers to full-scale profiles of major figures such as Marlon Brando, John Ford, and Katharine Hepburn--complete with Maltin's assessments of their most significant films.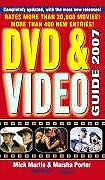 DVD and Video Guide 2007, by Mick Martin and Marsha Porter, 2006, Ballantine Books, New York, NY.

VIDEO and DVD GUIDE 2004 covers it all--more films than any other guide, plus your favorite serials, B-Westerns, made-for-TV movies, and old television programs! Each video, conveniently alphabetized for easy access, includes a concise summary, fresh commentary, the director, major cast members, the year of release, and the MPAA rating, plus a reliable Martin and Porter rating--from Five Stars to Turkey.

DVD and Video Guide 2005, by Mick Martin and Marsha Porter, August 2004, Ballantine Books

Film Posters of the 70s : The Essential Movies of the Decade: From the Reel Poster Gallery Collection, by Tony Nourmand (Editor), Graham Marsh (Editor), Tracy Carns (Editor), Graham Nash
A marvelous collection of reproductions of 70s film poster art. Other volumes include:
Film Posters of the 60s
Film Posters of the 50s
Film Posters of the 40s
Film Posters of the 80s
Film Posters of the 30s
Film Posters of the 90s

Stanley Kubrick, Director: A Visual Analysis, by Alexander Walker, Sybil Taylor, Ulrich Ruchti, W.W. Norton & Company, 2000.
Alexander Walker's Stanley Kubrick, Director is the only book ever written with Kubrick's cooperation. This new edition, revised and expanded to discuss all of Kubrick's films--including Eyes Wide Shut. The result is a frame-by-frame examination of the inimitable style that infuses every Kubrick movie, from the pitch-perfect hilarity of Lolita to the icy supremacy of 2001: A Space Odyssey to the baroque horror of The Shining.

American Films of the 70s: Conflicting Visions, by Peter Lev, Univ. of Texas Press, 2000.
Examining forty films thematically, Lev explores the conflicting visions presented in films with the following kinds of subject matter: Hippies (Easy Rider, Alice's Restaurant), Cops (The French Connection, Dirty Harry), Disasters and conspiracies (Jaws, Chinatown), End of the Sixties (Nashville, The Big Chill), Art, Sex, and Hollywood (Last Tango in Paris), Teens (American Graffiti, Animal House), War (Patton, Apocalypse Now), African-Americans (Shaft, Superfly), Feminisms (An Unmarried Woman, The China Syndrome), Future visions (Star Wars, Blade Runner).

The 100 Greatest Stars of All Time, compiled by Entertainment Weekly and editor Ty Burr, March 1998, Time-Life Books.
Every page of this 160 page, hardcover book is filled with black and white and/or full color large photos. Includes: Top 10, Leading Men, Sex Goddesses, Tough Guys, Beauties, Every Guys, Artists, Comedians, Ingenues, Action Heroes, Rebels, Pros. Presents movie posters, and candid shots. Each chapter provides an interesting page highlighting the chapter. A beautiful book worthy of a place in a movie buff's library.

History Goes to the Movies : A Viewer's Guide to the Best (And Some of the Worst) Historical Films Ever Made, by Joseph H. Roquemore, Main Street Books, 1999.
From The Alamo to Zulu, here is a compulsively readable and endlessly browsable book that brings to life for film buffs, history lovers, students, and teachers the real stories behind the stirring events on screen. Beginning with movie subjects drawn from the past 3,000 years, there are essays on, for example, Jesus' life (Jesus of Nazareth), Spartacus's revolt (Spartacus), the Salem witch trials (The Crucible), JFK (JFK), and Kevin Costner (Dances with Wolves).

Good Scripts, Bad Scripts: Learning the Craft of Screenwriting Through 25 of the Best and Worst Films in History, by Thomas Pope. Three Rivers Press, 1998.
An innovative and practical approach to teaching the craft of screenplay writing, in the process providing an engaging, behind-the-scenes look at the way the film industry really works. Each chapter deals with a different component of the art of screenwriting, from character development, to the nurturing of subplots, to the fundamentals of good dialogue, illustrating everything through the virtues or mistakes of a particular film. The book encompasses the best and worst of films throughout the years, including Citizen Kane, Pulp Fiction, Chinatown, Singing in the Rain, Bonfire of the Vanities, and many others.

Film Noir, An Encyclopedic Reference to the American Style, edited by Alain Silver and Elizabeth Ward, 1979, The Overlook Press, Woodstock, NY. May be unavailable.
This encyclopedia is a valuable addition to any Film Noir library. It contains production credits, plot summaries, and brief analyses of hundreds of film noirs, as well as excellent appendices that include summaries of the Film Noir genre and a chronology.

The 50 Most Erotic Films of All Time, by Maitland McDonagh, 1996, Citadel Press Books, New York, NY. May be unavailable.
Idiosyncratic and entertaining essays on films as varied as Belle de Jour, Caligula, Goldfinger, Gilda, Cat People, Body Heat, Basic Instinct, Dirty Dancing, Gun Crazy, The Outlaw, and Hiroshima Mon Amour--not to mention When Dinosaurs Ruled the Earth.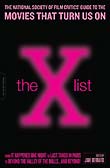 The X List: The National Society of Film Critics' Guide to the Movies That Turn Us On, by Jami Bernard, 2005, Da Capo Press.
The introduction to this book tells it all: "Movies uplift us, educate us, thrill us, move us, and make us laugh until we snort. They also turn us on. That turn-on can come from the innocent tilt of your favorite star's head, or from the innocent pleasures of gratuitous nudity in an otherwise forgettable picture you nevertheless keep adding to your Netflix queue." Movies examined include It Happened One Night, Last Tango in Paris, and Beyond the Valley of the Dolls, plus many more surprising choices.

Myth and the Movies: Discovering the Mythic Structure of 50 Unforgettable Films, by Stuart Voytilla, Christopher Vogler, 1999.
Designed as a companion to The Writer's Journey , Myth & the Movies analyzes 50 U.S. and foreign films in every cinematic genre. Unpacks the mythic structure of horror, war, drama, romance, comedy, science fiction, action-adventure, the western, and the thriller, drawing on films as diverse as Seven Samurai, The Silence of the Lambs, Annie Hall, and Boyz N the Hood.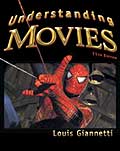 Understanding Movies, by Louis D. Giannetti, John W. Langdon, Edward H. Judge, Prentice Hall, 2007.
Textbook designed to help students analyze movies with precision and technical sophistication. Its focus is on formalism-- how the forms of the film (e.g., camera work, editing, photography, etc.) create meaning in a film. Each edition updates each chapter with recent films and personalities familiar to today's students.

Variety Movie Guide 2001, 2001 Edition.
This 2001 edition of Variety's acclaimed movie guide has been updated with brand-new reviews of the year's hottest films. A classic reference source for film buffs, it features: • The most comprehensive reviews of any movie guide • More than 8,500 entries • The most complete cast and production notes • A-Z film listings featuring directors, producers, writers, cinematographers, composers, running time, country of origin, and cast • Academy Award winners and nominees • Alternate film titles • Availability of films on video, laser disc, and DVD • Extensive director index • Nearly a century of movies reviewed.
---



---