---

John Cassavetes - Independent Auteur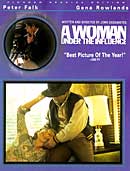 After his first feature film, the crudely-improvised Shadows (1959), independent filmmaker John Cassavetes, dubbed "the father of American independent cinema", turned to studio films for a few years, but then after finding studio films too restrictive, he resumed low-budget, independent filmmaking stretching into the 70s with his highly individualistic style and realistic, stark cinema verité (with unscripted and often inaudible dialogue, poor lighting, and improvisational character studies in overlong, amateurish and ragged films made with a hand-held camera). He used his actor's salary (in films like The Dirty Dozen (1967) and Rosemary's Baby (1968)) to finance his own film productions, such as:
A Child is Waiting (1963)
Faces (1968), his fourth feature (made in 16 mm) that began filming in 1966 - an over two-hour long study of infidelity in which he cast his wife Gena Rowlands as one of the lead characters, a high-class call girl named Jeannie Rapp; the film has been noted as the first independently-made and distributed American film to reach mainstream audiences
Husbands (1970)
Minnie and Moskowitz (1971)
A Woman Under the Influence (1974), one of his most brilliant films (for which he was nominated as Best Director) with Best Actress-nominated Gena Rowlands in the lead role as mood-swinging, lower middle-class housewife Mabel Longhetti whose increasing madness led to her institutionalization
The Killing of a Chinese Bookie (1976)
Gloria (1980)
The 'Detective' and Crime Film Genre - and Clint Eastwood:

Following the success of Bullitt (1968), a cycle of "rogue cop" and detective films appeared, such as Don Siegel's bold Dirty Harry (1971) with emerging star Clint Eastwood as maverick, rule-breaking, .44 Magnum-wielding San Francisco cop Detective "Dirty Harry" Callahan with his famous signature line toward a black bank robber: "...You've got to ask yourself one question: 'Do I feel lucky?' Well, do ya punk?" Critic Pauline Kael labeled the film "fascist" and "deeply immoral" for its strident political views, since the film took a political stance - the point of view of crime victims. In the same year, Michael Caine starred in the UK crime film Get Carter (1971) as the title character - a London gangster trying to avenge his murdered brother.
Four successors to Dirty Harry (1971) that starred Eastwood were:
Magnum Force (1973), d. Ted Post, more violent but less stylistic
The Enforcer (1976), d. James Fargo
Sudden Impact (1983) - director/star Clint Eastwood's reprising of his formulaic role as an independent cop
The Dead Pool (1988), d. Buddy Van Horn
Clint Eastwood was transformed when he made an impressive debut as director in the psychologically-shocking, suspenseful, and violent Play Misty for Me (1971) about a threatened KRML Radio disc jockey threatened by an obsessed fan. He also starred as easy-going trucker and bare-knuckle fighter Philo Beddoe who was upstaged by an orangutan named Clyde in the C&W comedy Every Which Way But Loose (1978). Its success led to the inevitable sequel Any Which Way You Can (1980). Eastwood also starred in Siegel's suspenseful prison break-out film Escape From Alcatraz (1979). He also began directing, producing, and acting in westerns in the 70s - a career move that he maintained into the 90s, during a time when most directors avoided the unpopular genre:
High Plains Drifter (1973)
The Outlaw Josey Wales (1976)
Bronco Billy (1980)
Pale Rider (1985)
Urban Crime Thrillers, Militancy and Graphic Violence: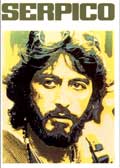 Graphic violence in urban America was a major element of a number of 70s films. The urban crime thriller - William Friedkin's The French Connection (1971) echoed the brutal vigilante mentality of Eastwood's films. Its sequel by director John Frankenheimer - French Connection II (1975) brought back Gene Hackman as the tough-nosed NY cop still in pursuit of international heroin dealers in Marseilles. Sidney Lumet's Serpico (1973), based on the book by Peter Maas, was the true story of dedicated, honest New York cop Frank Serpico (Al Pacino) (nicknamed Paco) who fought against vast corruption in the city by blowing the whistle on others who took payoffs. William Friedkin also directed Pacino in Cruising (1980) as an undercover cop investigating grisly murders in NY's gay community. The headlines of a fact-based 1972 story about a defiant folk-hero - a bi-sexual bank robber in a desperate hostage situation, became the basis for Sidney Lumet's Dog Day Afternoon (1975). Its unlikely story pitted nothing-to-lose hustler Sonny Wortzick (Al Pacino again) in a failed NYC bank raid against the authorities - to fund his boyfriend's (Chris Sarandon) sex change operation.
Sam Peckinpah's ultra-violent Straw Dogs (1971) provoked controversy with charges of gratuitous violence, and The Getaway (1972) with hard-bitten convict Steve McQueen in the lead role, was another typically-violent film. Charles Bronson (as Paul Kersey) sought vengeance as a vigilante when his wife was killed (and daughter was raped by Jeff Goldblum) in Michael Winner's revenge thriller Death Wish (1974). Sydney Pollack's suspenseful political thriller Three Days of the Condor (1975) involved a researcher (Robert Redford) who discovered all of his co-workers dead after lunch - and a conspiracy within the CIA, and decided the only way to survive was to give his story to The New York Times.
Walter Hill's gang film set in a surrealistic New York City entitled The Warriors (1979) was worrisome for its instigation of violent gang warfare and feuding. Actual gang violence, including shootings, rumbles, and stabbings occurred during some showings of The Warriors (1979) and Michael Pressman's Boulevard Nights (1979), about East LA gang life in a Latino barrio.
The Continuing James Bond Series:
There were five additional entries in the Bond series in the decade, with a new actor in the role of agent 007 beginning in 1973:
African American Film-Makers, and Action Blaxploitation Films:
African-American film-makers began to make inroads in the late 60s, with Gordon Parks' brilliantly-photographed first film The Learning Tree (1969) - an autobiographical account of a boy growing up black in 1920s Kansas, and Ossie Davis' Cotton Comes to Harlem (1970). [Parks' film was a major milestone - he was the first African-American film-maker to direct a motion picture that was released by a major US studio.] Director Mark Warren's Come Back Charleston Blue (1972) about a vigilante named Charleston Blue in Harlem was the sequel to Cotton Comes to Harlem.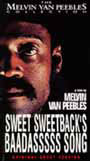 In the early 70s, a series of so-called 'blaxploitation' films emerged, either as a reflection of black anger at whites, as potential empowerment for blacks, or as a new marketing angle from Hollywood. Actor/director/writer Melvin Van Peebles' X-rated, confrontational cult film Sweet Sweetback's Baadasssss Song (1971), noted to be the first true blaxploitation film, was specifically designed to upset white audiences (advertised with "Rated X by an All-White Jury"), with Peebles himself playing the part of the sex-hungry, violent anti-hero - a black prostitute and fugitive on the run. The successful independent film (budgeted at $150,000), with a gospel soundtrack by Earth, Wind & Fire, was released by independent distributor Cinemation, and aimed at urban black audiences, and began its run by playing in only two theatres (in Atlanta and Detroit). It caused tremendous controversy for its militancy, sex, anti-white sentiment, revenge-themes, and violence, although it became one of the most important black American films of the decade. Its most controversial scene was the rape of the director's son Mario by a middle-aged prostitute. [Note: Mario Van Peebles' film Baadasssss! (2004) told the story of how his father, Melvin, contributed to modern independent black filmmaking with his 1971 film.]

The first major, commercial crime film with a black hero appeared at the same time - the colorful, action-packed, slightly tongue-in-cheek MGM film Shaft (1971) by esteemed black director Gordon Parks Sr., a former photojournalist with Life Magazine, and the first black mainstream Hollywood director. Shaft starred Richard Roundtree as the ultra-hip, handsome police detective John Shaft (the black version of Clint Eastwood's "Dirty Harry" Callahan) who worked in Harlem against the Mafia. Shaft won an Oscar for Isaac Hayes' memorable theme song for the title credits of the film (proclaiming that Shaft was 'a private dick who's a sex machine to all the chicks'). The film brought 'blaxploitation' cinema to mainstream audiences. It spawned two lesser sequels: Shaft's Big Score! (1972) and Shaft in Africa (1973), as well as a TV series.
The earliest 'blaxploitation' films featured smart-ass 'jive' dialogue, street obscenities, muscle-bound black heroes, brutal action and fight scenes, car chases, gun play, some nudity, Afros and snappy duds, and despicable villains. On the down side, the aspirations of blacks were seen within the dregs of society in the inner city - demeaning role models such as pimps, drug dealers, mobsters, hitmen and super-sexual males without much intellectual acuity. Even some black groups such as the NAACP and CORE created backlash by opposing the militant, reprehensible exploitational black movies that glorified negative stereotypes, and reinforcing white attitudes toward black culture.
After the first few of these mostly B-films hit the screens, many other lesser, formulaic, and sometimes edgier, audacious "blaxploitation" films with black actors in stereotypical film roles began to flood the market - designed specifically for the newfound market of African-American film audiences. Some of the films were classic cult favorites, although others were low-budget, very poorly made and of inferior quality, such as The Black 6 (1973) starring six black NFL players who rode around as a motorcycle gang.
Starting in the early 1970s, over 200 films would be released by major and independent studios to profit from the black movie-going audiences. In some cases because of the small number of African-American actors, black athletic superstars (Jim Brown, Rosie Grier, Fred Williamson, and Vida Blue) and others (comedian Richard Pryor got his start in these films as did Antonio Fargas) were recruited and cast in the lead or supporting roles:
Black Gunn (1972) - from Columbia Pictures, an action flick starring Cleveland Brown's fullback turned actor Jim Brown as Gunn - an LA nightclub owner who sought revenge for the murder of his ex Vietnam Vet younger brother Scott (Herb Jefferson Jr.) (involved with militant blacks who robbed money from racist Mob gang members, led by boss Capelli (Martin Landau))
Blacula (1972) - R-rated (for violence) - the first black horror film
Hammer (1972) - the film that gave ex-football player Fred Williamson his nickname "Hammer" - loaded with fight scenes featuring B.J. Hammer
The Harder They Come (1972), the first successful film from Jamaica, starring Jimmy Cliff, and introducing reggae music and Rastafarian culture to the US
Hit Man (1972) - with Bernie Casey as enforcer 'hit man' Tyrone Tackett, featured lots of nudity including a memorable sex scene with sexy porn star Gozelda (Pam Grier); this blaxploitation classic was a modified adaptation of Ted Lewis' novel Jack's Return Home that previously inspired the seminal gangster film Get Carter (1972, UK)
Slaughter (1972), from American Independent Pictures (AIP), an excessively-violent glorification of Harlem drug trafficking with Cleveland Browns running back Jim Brown in the title role as an ex-Green Beret combating the Mob; followed by the sequel Slaughter's Big Rip-Off (1973)
Super Fly (1972) - directed by Gordon Parks Jr., with Ron O'Neal as a flashy-dressing, NYC cocaine pusher named Youngblood Priest, who drove a "hog" vehicle (Cadillac El Dorado) while out to complete one last underworld drug deal or score in Harlem before going straight; with a funky Curtis Mayfield score (a soundtrack that outgrossed the film!) including the hit singles Superfly, Pusherman and Freddie's Dead; the film inspired urban fashions (coke-spoon jewelry, perms, etc.)
Trouble Man (1972) - an action-crime drama featuring actor Robert Hooks as "Mr. T." - described as "Cold Hard Steel! He'll Give You Peace of Mind... Piece by Piece!" and "His friends call him Mr. T. His enemies call for mercy!"- and with memorable soundtrack by Marvin Gaye
Black Caesar (1973), from writer/director Larry Cohen, modeled after the Warners' gangster classic of 1931, with Fred Williamson as Tommy Gibbs, who grew up to be a criminal kingpin: "The Godfather of Harlem", and with a memorable James Brown soundtrack (including "Down and Out in New York City"); followed by sequel Hell Up in Harlem (1973)
The Black 6 (1973), with lots of pro-football stars as Vietnam Vets - members of a motorcycle gang, including "Mean" Joe Greene, Carl Eller, Gene Washington, Willie Lanier, Ben Davidson and Mercury Morris
Hell Up in Harlem (1973), AIP's sequel to Black Caesar (1973), again by writer/director Larry Cohen, with the tagline: "Black Godfather is back...and there's gonna be Hell up in Harlem"
The Mack (1973), about Bay Area (Oakland) pimp and drug dealer John "Goldie" Mickens, (Max Julien), with Richard Pryor in a minor role as sidekick Slim [Note: The film's title was derived from the French and later Louisiana Creole patois term "maqereau" for pimp]
The Spook Who Sat By the Door (1973) - by director Ivan Dixon, and considered so very shocking, controversial, and incendiary (after record box-office business at inner-city theatres) that the FBI allegedly demanded its withdrawal from distribution, claiming it would incite race wars and riots
Black Belt Jones (1974), a martial arts blaxploitation film with Jim Kelly as a karate expert fighting the Mob
Three The Hard Way (1974) - a low-brow action thriller by director Gordon Parks Jr., about three 'blaxploitation' heroes (Jim Brown, Fred Williamson, and Jim Kelly) who went after rich, genocidal white supremacists with an evil scheme to release diseased water into the public utility systems of three major cities that would only affect the black population
Truck Turner (1974), a crime thriller starring Isaac Hayes as ex-football player turned bounty hunter (Truck Turner), whose prey was an LA pimp, and ultimately against crime syndicate leader Harvard Blue (Yaphet Kotto)
Willie Dynamite (1974), another blaxploitation film that glamorized the black pimp - starring Roscoe Orman (later portrayed "Gordon" on Sesame Street) as Willie Dynamite, a flamboyant, fur-decorated coat-wearing NYC pimp with gold platform shoes and a lime green pants suit, who drove a purple Cadillac (with leopard skin seats), and kept his 'bitches' in line with harsh treatment
The Candy Tangerine Man (1975), directed by Matt Cimber, with the tagline: "Git Back JACK--Give him no JIVE...He is the BAAAD'EST Cat in '75"; starring John Daniels in a duo-role as Ron - a conservative family man living in Los Angeles, and his alter-ego - a Sunset Boulevard pimp known as the Black Baron, who drove a distinctive yellow and red Rolls Royce; the film was a modified version of The Mack (1973)
Coonskin (1975) (aka Streetfight), by writer/director Ralph Bakshi, both animated and live-action, and originally released by Paramount Pictures; it told about a black rabbit from the South who became a drug-dealer on the ghetto streets of Harlem; due to its controversial nature, it was boycotted by CORE during a NYC premiere screening
Dolemite (1975), the first of two Dolemite films, by director D'Urville Martin, starring pioneering, non-PC black comedian Rudy Ray Moore as the superstudly title character - with the tagline: "With his all-girl army of Kung Fu Killers" - with "bone-crushing, skull-splitting, brain-blasting action!"; Moore's Dolemite comedy sequel was The Human Tornado (1976), followed by Moore's fantasy-horror comedy Petey Wheatstraw (1977) (aka The Devil's Son in Law)
Female Blaxploitation Stars:
A female version of the action sub-genre developed, often starring a vengeful heroine, notably Pam Grier, Rosie Grier's cousin, who was dubbed the "Queen of Blaxploitation." As a sexy super-mama toting a gun, she appeared in a number of hard-hitting films as the star:
Black Mama White Mama (1972) - a violent female subversion of The Defiant Ones (1958)
Coffy (1973) - her biggest hit, with Grier as free-spirited, sexy Nurse "Coffy" Collin seeking revenge on drug pushers responsible for her 11 year-old sister's heroin addiction; with the tagline: "...The baddest One-Chick Hit-Squad That Ever Hit Town!"
Foxy Brown (1974) - a remake of Coffy, and director Jack Hill's 4th and final film with Grier
Sheba, Baby (1975), PG-rated, and the last of Grier's run of B-movies with AIP
Friday Foster (1975), based upon an early 1970s Chicago Tribune syndicated comic strip (the first with an African-American woman as the leading character), with Grier portraying a more subdued, tame and squeaky-clean character - a media-magazine photographer in Washington DC; also starring Yaphet Kotto as private detective Colt Hawkins, Scatman Crothers as Noble Franklin, and Eartha Kitt as designer Madame Rena
Another major female blaxploitation star was voluptuous Tamara Dobson, who portrayed a female, undercover 'James Bond-like' US narcotics agent in Jack Starrett's blaxploitation crime thriller Cleopatra Jones (1973), combating poppy fields and the heroin trade run by an over-the-top female crime-lord "Mommy" (Shelley Winters), aided by "Doodlebug" (Antonio Fargas). [Note: The sequel was Cleopatra Jones and the Casino of Gold (1975).]
And former October 1969 Playmate Jeannie Bell starred in Roger Corman's and New World Pictures' TNT Jackson (1974) - a merging of kung fu and blaxploitation, in a plot about a karate expert (Diana 'T.N.T.' Jackson) searching for her brother in a section of Hong Kong known as "Yellow Town." Its tagline was: "SHE'S A ONE MAMA MASSACRE SQUAD." The film's most remembered scene was TNT's fight (while topless!) against a darkened room full of male rapists (who had threatened to burn her bare chest with a cigar), as she taunted them: "You want it black? You got it black."
Other Blaxploitation Offshoots:
The success of blaxploitation films brought some opportunities for blacks in the industry to work in Hollywood, although the vast majority of these films were still distributed, produced, and controlled by non-blacks. It also led to an onslaught of other black exploitation genres, blending the black urban tales with other genres. What followed were numerous remakes or lesser imitations ranging from black westerns to martial arts/kung fu films to horror, drama and gangster films.
BlaxPloitation Film(s)

Imitated or Remade

Blacula (1972)
Ganja & Hess (1973)
Scream Blacula Scream (1973)
Dracula (1931)
Buck and the Preacher (1972) - black western directed by Sidney Poitier (his directorial debut)
Wagon Master (1950)
Cool Breeze (1972)
The Asphalt Jungle (1950)
Hammer (1972)
The Set-Up (1949), the sport crime noir
Hit Man (1972)
Get Carter (1972, UK)
Black Caesar (1973)
Book of Numbers (1973)

Little Caesar (1931) and other gangster films
Black Mama, White Mama (1973)
The Defiant Ones (1958)
Blackenstein (1973) (aka The Black Frankenstein)
Frankenstein (1931)
Cleopatra Jones (1973)
James Bond series
Wattstax (1973)
Woodstock (1970)
Abby (1974)
J.D.'s Revenge (1976)
The Exorcist (1973)
Black Belt Jones (1974)
Black Samurai (1976)
Kung-fu martial arts action films
The Black Godfather (1974)
The Godfather films
Sugar Hill (1974)
Zombie (voodoo) films of 1930s-1940s
Thomasine & Bushrod (1974) - western directed by Gordon Parks, Jr.

Bonnie and Clyde (1967)
- remade as Posse (1993) - d. Mario Van Peebles, in homage to "spaghetti" westerns
Black Emanuelle (1975, It./Sp.)
Emmanuelle (1974, Fr.)
The Black Gestapo (1975)
Nazi exploitation films
Boss Nigger (1975)
Black western/comedy following the success of Blazing Saddles (1974)
Cooley High (1975)
American Graffiti (1973)
Coonskin (1975)
Disney's The Song of the South (1946)
Black Shampoo (1976)
Shampoo (1975)
Dr. Black Mr. Hyde (1976)
Dr. Jekyll and Mr. Hyde (1931 and 1941)
Mandingo (1975)
Drum (1976)
Revisionist Slave History
Lialeh (1973)
Black Throat (1985) - "with an ethnic flavor"
Deep Throat (1972)
The blaxploitation cinema, after substantially dying in the mid-to-late 70s, experienced a slight revival in the 1990s, with Keenen Ivory Wayan's parody film I'm Gonna Git You Sucka (1988), star/director Eddie Murphy's Harlem Nights (1989), Mario Van Peebles' New Jack City (1991) and black western Posse (1993), and Larry Cohen's Original Gangstas (1996), reuniting stars from the earlier era including Fred Williamson, Jim Brown, Pam Grier, Ron O'Neal, and Richard Roundtree. Grier also starred in Quentin Tarantino's homage to the era - Jackie Brown (1998), and Samuel Jackson appeared in black director John Singleton's remake Shaft (2000).
In retrospect, all of the blaxploitation films set the stage for future directors such as Spike Lee, John Singleton, and F. Gary Gray, and future stars such as Richard Pryor. It also contributed to the rise of Hip Hop music, influenced fashion, aided the development of the rap subculture, and produced movies like the Beverly Hills Cop series and
Pulp Fiction (1994).
Changes in the Ratings System: The Dawn of the X Rating

The movie rating system was modified in 1970, replacing the "M" rating with PG (meaning parental guidance suggested), and redefining "R" (as at least 17 years or older, unless accompanied by parent or adult guardian). "X" rated films were limited to eighteen year olds and above. The first PG-rated Disney Studios film was The Black Hole (1979), the studio's most costly film to date. The first X-rated, adult-oriented, full-length animated cartoon was Ralph Bakshi's cult favorite Fritz the Cat (1972) - the lusty adventures of an anthropomorphic, dope-smoking tomcat named Fritz, a character originally created by Robert Crumb. It was also the first independent animated film to gross more than $100 million at the box office.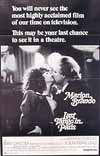 Italian director Bernardo Bertolucci released the controversial, landmark X-rated Last Tango in Paris (1972) with a number of sexually explicit scenes. A year after his portrayal of a puffy-cheeked, Mafioso don, Marlon Brando played Paul, a grieving, middle-aged widower who embarked on an anonymous yet passionate sexual relationship with a young French student (Maria Schneider) - although they never told each other their names. The film, which won Brando a seventh Oscar nomination, was declared obscene by an Italian court in 1976. And French director Louis Malle's first English-language feature film was the provocative Pretty Baby (1978), featuring nymphette Brooke Shields as a 12 year-old - the daughter of prostitute Susan Sarandon - being raised in a pre-WWI-era New Orleans brothel.
Mike Nichols' Carnal Knowledge (1971) was declared obscene by a 1971 Georgia ruling and banned in some areas of the country for its frank exploration of the sexual attitudes and problems of two modern Americans (Jack Nicholson as Jonathan and Art Garfunkel as Sandy), from their days as college roommates through middle-age. The Supreme Court overturned the state's ruling in 1974. William Friedkin's The Boys in the Band (1970) broke a Hollywood film barrier by honestly dealing with the subject of homosexuality. Jane Fonda won the Best Actress Oscar for Klute (1971) for her performance as Bree, a prostitute who was stalked by a psychopath. The last name of a small-town detective (Donald Sutherland) who investigated the disappearance of a friend and became involved with Bree, was Klute!
Pornography became a mainstream, legitimate curiosity with the screening of Gerard Damiano's exploitation fantasy Deep Throat (1972) with Linda Lovelace, although the film generated legal actions and challenges in many localities. Its initial, low-budget investment of $24,000 brought in receipts totalling at least $20 million (before the rental and video markets' profits), easily making it the most successful pornographic film of all-time. A soft-core X (or R)-rated series of films with abundant erotic nudity also came to US screens from France, beginning with Just Jaeckin's Emmanuelle (1974), starring Dutch-born actress Sylvia Kristel, and followed by the equally provocative, well-photographed sequel by Francis Giacobetti titled Emmanuelle, The Joys of a Woman (1975).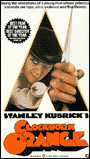 It has often been falsely claimed that the producers of an R-rated sex comedy, The Happy Hooker (1975), based on the book of memoirs by legendary New York madam Xaviera Hollander (portrayed by Lynn Redgrave), were sued by the Walt Disney Company for using the Mickey Mouse Club theme song during a group sex scene. In fact, a hard-core X-rated porn film titled The Life and Times of Xaviera Hollander (1974) (aka The Life and Times of a Happy Hooker) (starring Xaviera Hollander as the narrator, and also the notorious John Holmes) was the one whose makers were sued - they used the Mickey Mouse Club theme song in an explicit orgy scene (set in a game room with a pool table, where three nude males wearing Mickey Mouse ear-hats first sang the theme song, and then the redhaired Happy Hooker (Samatha (sic) McClearn) had sex atop the pool table with one of the men, to the slow, guitar-strummed tune of the theme song, and then with all three - "a triple trick" - a birthday present bought by a rich father for his son and two friends.)
British director Stanley Kubrick faithfully adapted Anthony Burgess' novel for his X-rated A Clockwork Orange (1971) about juvenile droogs (led by Malcolm McDowell as Alex) on a rampage. The Warner Bros. film was a violent, perceptive dark satire of the future that juxtaposed rape and brutality to classical music and the euphoric tune Singin' in the Rain. Kubrick was forced to re-edit the controversial film in order to receive an R-rating. Soon after the film's release, Kubrick withdrew it from distribution in the UK to effectively suppress its exhibition after copycat violence.
Woody Allen's Comedic Era:
Brooklyn-born, stand-up comedian Woody Allen joined the ranks of the young new directors of the 'New Hollywood', beginning his rise as a screenwriter on What's New, Pussycat? (1965) and work as an actor in What's Up, Tiger Lily? (1966) and Casino Royale (1967). His directorial debut was as writer and director in the makeshift Take the Money and Run (1969), a mad-cap mock-documentary spoof of traditional gangster films, with Allen portraying an inept, would-be thief. His second uninhibited, satirical political comedy, Bananas (1971) was about a meek products tester in a factory who departed for South America and accidentally became a heroic revolutionary dictator.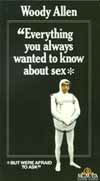 Humorous sketches in Everything You Always Wanted to Know About Sex But Were Afraid to Ask (1972) dramatized the contents of a sex manual, covering topics such as public sex, perversion, and ejaculation. Two of his best early films, with his typical collection of sight gags and witty jokes were Play it Again, Sam (1972), a film version of Allen's own play about a crushed film critic who took romantic advice from an imaginary Humphrey Bogart, and the futuristic, wacky sci-fi spoof and Rip Van Winkle tale set in the year 2173, Sleeper (1973) - his first film with real-life love interest (at the time) Diane Keaton. Love and Death (1975) spoofed Tolstoy's Russian novel War and Peace.
As the decade progressed, Woody Allen's major breakthrough triumph was a semi-autobiographical, bittersweet and poignant love story/comedy Annie Hall (1977), with Oscar-winning Best Actress Diane Keaton as the tomboyish, kooky, and nervous title character (noted for saying: "La-di-da, la-di-da") in a relationship with the urban neurotic Allen (as New York Jewish comedian Alvy Singer). The ditzy ingenue's impromptu, man-tailored wardrobe costumes influenced fashion trends, and the self-reflexive, kaleidoscopic film contained a variety of innovative strategies and narrative techniques, including animation, subtitles, split-screens, direct addresses to the camera breaking the 4th wall, the instant appearance of Marshall McLuhan to refute a statement ("If life were only like this"), etc. The influential film awarded Allen with top accolades including the year's Best Picture (defeating Star Wars (1977)), Best Director and Best Original Screenplay (Marshall Brickman and Woody Allen) Awards. Originally titled Anhedonia, it was severely edited down from a 2.5 hour rough cut to its present 93-minute length.
Turning more serious and introspective, Allen directed the somber Interiors (1978) - a film with Bergman-esque qualities. The film, a portrait of a family's disintegration, was less well-received. At the conclusion of the decade, Allen directed and starred in another of his best, most accomplished and deepest films, Manhattan (1979) - one of his biggest hits to date. It was a beautifully-photographed black-and-white, sardonic comedy about a group of sophisticated but neurotic Manhattanites with their attendant foibles, loves, angsts, and frustrations in the search for happiness and fulfillment. The film, filled with George Gershwin music, featured Allen as a 42 year-old comedy writer in a relationship with a 17 year-old high-school student (Mariel Hemingway) in his most favorite hometown. At the end of the decade, he directed the autobiographical Stardust Memories (1980), about a successful director who suffered a mid-life crisis.

Film History of the 1970s
Part 1, Part 2, Part 3, Part 4, Part 5, Part 6
---



---