The Third Hundred
Greatest Films

Summaries - Part 1

The Third Hundred Greatest Films
Summaries - Part 1
(Links to Comprehensive Film Reviews)

Selection Criteria
A

Airplane! (1980)
Starring: Leslie Nielsen, Robert Hays, Julie Hagerty, Lloyd Bridges, Robert Stack, Peter Graves, Stephen Stucker
Director: Jim Abrahams, David Zucker, Jerry Zucker
A trend-setting, zany, hilarious comedy - using the airplane disaster film, such as Airport (1970), as a spoof stepping stone, from the comedy writing/directing team of David Zucker, Jim Abrahams and Jerry Zucker (known colloquially as ZAZ and their brand of "ZAZ humor"). This film was preceded by their screenwriting for John Landis' The Kentucky Fried Movie (1977) (the ZAZ trio of comedy writers were known as The Kentucky Fried Theater when they performed as a Wisconsin comedy troupe), and later followed by Top Secret! (1984), and Ruthless People (1986). Airplane's plot is an excuse for a frantic, slapstick parody filled with visual-sight gags, puns, verbal literalism ("Surely you can't be serious." "I am serious, and don't call me Shirley"), rapid-fire satirical wisecracks, irreverent references to From Here to Eternity (1953) and Saturday Night Fever (1977) disco dancing, and visual non-sequiturs. Shell-shocked ex-military flyer Ted Striker (Hays) pursues girlfriend Elaine (Hagerty) - a stewardess on an ill-fated flight with stricken pilots. This movie also revitalized the acting careers of Peter Graves, Lloyd Bridges, and Robert Stack, and launched the comedy career of Leslie Nielsen as the straight-faced, dead-panning doctor, who up to that time was known mostly for B-movie dramatic roles, in films like Forbidden Planet (1956) and The Poseidon Adventure (1972). He went on with the ZAZ comedy team to originate the character of police Lt. Frank Drebin in their Police Squad! TV series - and recreated the role in the many The Naked Gun films. Followed by a less funny ZAZ-less Airplane II: The Sequel (1982) by director Ken Finkleman. No Academy Award Nominations.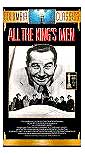 All the King's Men (1949)
Starring: Broderick Crawford, John Ireland, Joanne Dru, John Derek, Mercedes McCambridge
Director: Robert Rossen
Robert Rossen's fictionalized account of the rise and fall of backwoods rebel lawyer and politician - a story inspired by the rule (and despotic abuse of power) of Louisiana's colorful state governor (1928-32) and Democratic U.S. Senator (1932-35), the notorious Huey Long - better known as "The Kingfish." It is a melodramatic story of the corruption of power by an ambitious demagogue, adapted and based on the Pulitzer Prize-winning and best-selling 1946 novel of the same name by Robert Penn Warren, and filmed from a script by producer-screenwriter-director Robert Rossen (known for directing other films such as Body and Soul (1947) and The Hustler (1961)). The main difference between the novel and the film was the reversal of the major roles: the narrating newspaper reporter took precedence over the power-hungry governor in the novel. In the film, the secondary character was the reporter Jack Burden (Ireland), while the central character was small-town lawyer-turned-politician Willie Stark (Crawford). One of the film's posters proclaimed: "He thought he had the world by the tail...till it exploded in his face...with a bullet attached..." This great political drama was a breakthrough film for Broderick Crawford from his B-picture status - his performance is very compelling, electrifying and impressive as he is transformed from a backwoods, honest and naive lawyer into a dirty, unscrupulous and sleazy politician. Academy Award Nominations: 7, including Best Director--Robert Rossen, Best Screenplay--Robert Rossen, Best Supporting Actor--John Ireland, Best Film Editing. Academy Awards: 3, including Best Picture, Best Actor--Broderick Crawford, Best Supporting Actress--Mercedes McCambridge (in her screen debut).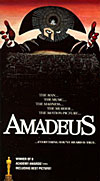 Amadeus (1984)
Starring: F. Murray Abraham, Tom Hulce, Elizabeth Berridge, Simon Callow, Roy Dotrice, Christine Ebersole, Jeffrey Jones
Director: Milos Forman
Milos Forman's stunning, opulent biography (not always 100% accurate, however) of musical prodigy Wolfgang Amadeus Mozart, based on the Broadway play by Peter Shaffer (whose screenplay adaptation won him an Oscar), is perhaps his grandest production - equaling his earlier Best Picture winner One Flew Over a Cuckoo's Nest (1975) and only challenged by The People vs. Larry Flynt (1996). The film focuses on the character of the official royal composer Antonio Salieri (1750-1825) (Abraham in an Oscar-winning performance) for Austrian Emperor Joseph II (Jones), and the story of his envious loathing, yet reverential relationship to the great prodigy Mozart (Hulce), who is simultaneously spoiled, vulgar and talented. Told in flashback, the mediocre Salieri is slowly driven insane as he recognizes Mozart's incredible musical genius, but is tormented and consumed with insecurity and jealousy. The film was well-received by both critics and audiences alike with its lavish set and period costume design (filmed on location in Prague), its accessibility and nonpretentiousness, and its sly intelligence and musings over the capricious nature of "God-given" talent. Academy Award Nominations: 11, including Best Actor--Tom Hulce, Best Cinematography, Best Film Editing. Academy Awards: 8, including Best Picture, Best Director--Milos Forman, Best Actor--F. Murray Abraham, Best Adapted Screenplay--Peter Shaffer, Best Art/Set Direction, Best Costume Design, Best Makeup, Best Sound.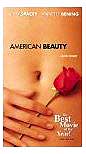 American Beauty (1999)
Starring: Kevin Spacey, Annette Bening, Thora Birch, Wes Bentley, Mena Suvari
Director: Sam Mendes
The tragic, absurdist, dark domestic tale of Lester Burnham (Spacey), who calmly narrates his own story posthumously a la Joe Gillis from Sunset Boulevard (1950) - he's a "chronic loser" and American suburbanite family man who is unable to speak his mind or actually feel much of anything. But in a mid-life awakening, he becomes infatuated with his self-loathing daughter Jane's (Birch) under-aged cheerleader friend Angela Hayes (Suvari). After enduring too many years of a demeaning job, and a dysfunctional marriage to his obsessive-compulsive, adulterous realtor wife Carolyn (Bening), while feeling disrepect from Jane -- who has fallen for the drug-peddling, video-voyeur neighbor next door Ricky Fitts (Bentley), Lester decides to make radical, ultimately fatal changes to his suburban life. American Beauty was the first film by longtime English stage director Sam Mendes and playwright Alan Ball, who both won Academy Awards for their work, as did long-time cinematographer Conrad L. Hall. Academy Award Nominations: 8, including Best Actress--Annette Bening, Best Original Score--Thomas Newman, Best Editing. Academy Awards: 5, including Best Picture, Best Director--Sam Mendes, Best Actor--Kevin Spacey, Best Original Screenplay--Alan Ball, Best Cinematography--Conrad L. Hall.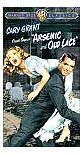 Arsenic and Old Lace (1944)
Starring: Cary Grant, Priscilla Lane, Josephine Hull, Jean Adair, John Alexander, Raymond Massey, Peter Lorre, Jack Carson
Director: Frank Capra
A frenzied, hilarious, madcap black comedy from celebrated director Frank Capra. The film's screenplay was written by Julius J. Epstein and Philip G. Epstein. The macabre farce was based on Joseph Kesselring's successful Broadway play of the same name -- and was filmed in 1941, but not released until 1944 (when the New York play ended its run). The slapstick film has two eccentric Brewster aunts (Hull and Adair reprising their Broadway roles) compassionately serving up homemade elderberry wine to elderly Brooklyn gentlemen - with delusional 'Teddy Roosevelt' nephew (Alexander) assisting by burying the unfortunate victims in the cellar. Cary Grant, as their dutiful, just-married nephew Mortimer, does a marvelous job of exaggerated, over-the-top acting with constant mugging and other facial plasticity, amazing double-takes and general befuddlement. The action is enhanced by the surprise appearance of Mortimer's long-lost criminal brother Jonathan (Massey, in place of Boris Karloff) and his plastic surgeon assistant, Dr. Einstein (Lorre). It is unlike most of the other reform-minded Capra-corn films with a social conscience that became his trademark, e.g., Mr. Deeds Goes to Town (1936), Meet John Doe (1941), or Mr. Smith Goes to Washington (1939). It is more similar in tone to his screwball romantic comedy It Happened One Night (1934) and to Capra's other adaptation from a Broadway play, You Can't Take It With You (1938). No Academy Award Nominations.

Atlantic City (1981)
Starring: Burt Lancaster, Susan Sarandon, Robert Joy, Kate Reid, Hollis McLaren
Director: Louis Malle
French director Louis Malle's tense, unsentimental, evocative and bleak character study was about an aging, has-been, small-time hood and numbers-runner named Lou Pascal (Lancaster at age 68) who lived in the gray, depressing Atlantic City boardwalk area. Threatened to be put out of business by the casinos, he's forced to be the kept man of a miserly and abusive aging beauty queen - a feisty, broken-down gangster's widow named Grace Pinza (Reid). His only source of escape and pleasure is secretively watching his neighbor - a younger, cynical clam-bar waitress named Sally Matthews (Sarandon), who performs a sexy lemon-wash of herself at her window within his apartment's view. She aspires to become a blackjack dealer/croupier in one of the more glamorous resort casinos in Monte Carlo. Their lives are turned upside-down when Sally's deceitful, estranged husband Dave (Joy) and her eight-months pregnant sister Chrissie (McLaren) show up on Sally's doorstep to sell a stolen shipment of high-quality cocaine. Lou befriends all three and promises he can sell the drugs due to his connections with the underworld. When Dave gets killed by the former owners of the drugs in the Philadelphia mob, Lou is able to keep the stash to himself as a financial windfall. He finally gets to play the role of his vain dreams as a big-time, respected, confident gangster, however illusory and dangerous, and is able to woo and show lavish generosity toward Sally as her self-appointed protector. After killing two gangland hoods to protect her, he admits his life was exaggerated up until then: "I never killed anybody in my life...But I did tonight", and he gleefully watches the report of the murders on the TV news: "Hey, that's me!...This story is going to be big all over the country: 'Gangland slaying rips apart Atlantic City!'" In the final sequence, Lou makes a final promenade down the Boardwalk with Grace - with a panning shot up to a view of a wrecker's ball smashing into an apartment before the closing credits. Malle was nominated previously for his screenplay for Dearest Heart (1971), and would be nominated six years later for Au Revoir les Enfants (1987), but Atlantic City remained the sole directorial nomination in his career. Academy Award Nominations: 5, including Best Picture, Best Director--Louis Malle, Best Actor--Burt Lancaster, Best Actress--Susan Sarandon, Best Original Screenplay--John Guare.
B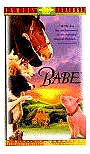 Babe (1995)
Starring: James Cromwell, Christine Cavanaugh, Miriam Margolyes, Danny Mann, Hugo Weaving
Director: Chris Noonan
A charming, delightful and intelligent fairy tale based on a book by Dick King-Smith from first-time director Chris Noonan. This was a rare family film to earn an Academy Award Best Picture nomination, utilizing realistic, Oscar-winning computer effects to portray talking animals. The tale told about a young pig who learns to be a sheepherder to avoid being killed for human food. Despite being aimed at mostly young audiences, this sleeper film consistently remained intelligent and even quite dark at times for a children's film. James Cromwell plays Farmer Arthur Hoggett with similar intelligence and wit, and has the best-known line of the film: "That'll do, pig. That'll do" after the title character pig succeeds as a sheepherder. The Australian-made film was a critical and financial success, and earned an amazing seven Oscar nominations, including the aforementioned Best Picture nomination. Followed by a darker, but respectable sequel, Babe: Pig in the City (1998). Academy Award Nominations: 7, including Best Picture, Best Director--Chris Noonan, Best Supporting Actor--James Cromwell, Best Adapted Screenplay, Best Film Editing, Best Art/Set Decoration. Academy Awards, 1: Best Visual Effects.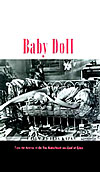 Baby Doll (1956)
Starring: Karl Malden, Carroll Baker, Eli Wallach, Mildred Dunnock
Director: Elia Kazan
This Kazan film has been called notorious, salacious, revolting, dirty, steamy, lewd, suggestive, morally repellent and provocative. Time Magazine was noted as stating: "Just possibly the dirtiest American-made motion picture that has ever been legally exhibited..." The stark, controversial, black and white film was so viciously denounced by the Legion of Decency upon its release that many theaters were forced to cancel their showings, but it still did moderately well at the box office despite the uproar. Baby Doll's impact was heightened by its themes: moral decay, lust, sexual repression, seduction, infantile eroticism and the corruption of the human soul. Its advertisements and posters featured a sultry young "Baby Doll" curled up in a crib in a suggestive pose, sucking her thumb. The young actress portraying 'Baby Doll' Meighan, Carroll Baker (25 years old and in her second film) received a well-deserved Best Actress Academy Award nomination for her role. Karl Malden played the role of Baby Doll's sexually-frustrated husband Archie Lee, and Eli Wallach starred as unscrupulous businessman Silva Vaccaro whose main aim was to deflower the child bride. To make the film appear more genuine and authentic, most of it was filmed on location in Benoit, Mississippi. The landmark, tragi-comedy film, one of the most erotic cinematic works ever produced, was based on Tennessee Williams' first original film screenplay, interweaving and adapting two of his earlier one-act plays: "Twenty-Seven Wagons Full of Cotton" and "The Long Stay Cut Short" (aka "The Unsatisfactory Supper"). The highly-acclaimed Williams had many of his plays adapted for the screen in the 1950s: A Streetcar Named Desire (1951), Cat on a Hot Tin Roof (1958), and Suddenly Last Summer (1959)). As before, Williams' work on this film was directed by Elia Kazan, a favorite director of several of his plays on Broadway as well. Academy Award Nominations: 4, including Best Actress--Carroll Baker, Best Supporting Actress--Mildred Dunnock, Best Adapted Screenplay--Tennessee Williams, Best B/W Cinematography.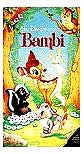 Bambi (1942)
Starring: Bobby Stewart, Stan Alexander, Peter Behn, Cammie King, Sterling Holloway
Director: David Hand and others
The last of the classic, early Disney animated features - a 'coming of age' tale of a young male deer growing up in the world to be a magnificent stag. Taken from a Felix Salten tale, Bambi first learns to walk and adventurously explore his world under the watchful eye of his parents, dealing with trivial problems, such as walking on ice with his new friends, Thumper (a rabbit) and Flower (a skunk). In one of the more heartbreaking scenes in film history, Bambi's mother is killed by a human hunter, and suddenly the young fawn is forced into adulthood, led away by his stag father - ("Your mother can't be with you anymore. Come. My son"). Bambi must deal with a devastating forest fire, and he learns to court a doe named Faline, as well as fight other bucks for her attention. Bambi is not only a charming tale, but also uncompromising, recalling an earlier Disney film with surprisingly dark themes and scenes, Dumbo (1941). The doe-eyed characters would become the chief inspiration for anime characters in Japan. The Academy honored Bambi with three nominations, including the sweet yet wistful song "Love is a Song." Academy Award Nominations: 3, including Best Song--"Love Is a Song," Best Music Score--Churchill and Plumb, and Best Sound.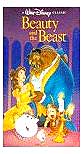 Beauty and the Beast (1991)
Starring: Robby Benson, Paige O'Hara, Richard White, Jerry Orbach, David Ogden Stiers, Angela Lansbury
Director: Gary Trousdale, Kirk Wise
Arguably the most successful Disney animated film of all time, this film was the first animated feature film to ever receive a Best Picture Academy Award nomination, before a separate category was created for Animated Films. It was based on the classic 1756 fairy tale (written by Jeanne-Marie Leprince de Beaumont) and the importance of inner beauty. There were almost a dozen previous film incarnations, the most notable being the silent 1922 version and Jean Cocteau's French film La Belle et La Bête (1946). Beauty and the Beast returned the Disney animation studios to their former glory. The story told about a French peasant girl (O'Hara) who was treated kindly by a monstrous Prince-turned-Beast captor (Benson) and fell in love with him. The beautiful artwork and colors were supplemented by a well-written song score, from the Oscar-winning title song to the jaunty "Belle" and "Be Our Guest," all written by Alan Menken and lyricist Howard Ashman. It was also the second Disney film to combine its famous hand-drawn animation with computer graphics (The Rescuers Down Under (1990) was the first), as well as the first Disney animated movie to use a fully-developed script prior to animation. After this, Disney would release more huge traditionally animated hits in the summer, both commercial and critical, such as Aladdin (1992), The Lion King (1994), The Hunchback of Notre Dame (1996), Mulan (1998) and The Emperor's New Groove (2000), before deciding to close their hand-drawn animation wing in 2003. Academy Award Nominations: 6, including Best Picture, Best Song--"Belle," Best Song--"Be Our Guest," Best Sound. Academy Awards: 2, including Best Music Score, Best Song--"Beauty and the Beast."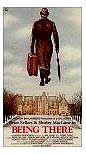 Being There (1979)
Starring: Peter Sellers, Shirley MacLaine, Melvyn Douglas, Jack Warden
Director: Hal Ashby
Subtitled "A story of chance," this provocative black comedy is a wonderful tale that satirizes politics, celebrity, media-obsession and television, and extols the wisdom of innocence. The subtle film's slogan proclaimed: "Getting there is half the fun. Being there is all of it." It is a placid fable about Chance (Sellers), a reclusive, illiterate, passive, and simple-minded gardener who is well-groomed, fed on schedule, and dressed in custom-tailored suits. He has lived his whole sheltered life within the walled, Washington, DC estate of an eccentric millionaire named Jennings. His only knowledge of the "real" outside world, an encroaching inner-city ghetto area, is through watching television. When his employer dies, he wanders out into the street with his TV's remote-control to aid him. When his leg is injured, and his name is thought to be "Chauncey Gardiner," he is befriended by Eve Rand (MacLaine), the wife of dying billionaire industrialist Benjamin Rand (Douglas). His simple statements about gardening, such as "Spring is a time for planting," are mis-interpreted as profound and wise political-economic advice to none other than President 'Bobby' (Warden). His new-found popularity leads to talk-show appearances, insider parties, book publisher advances, and the potential to become a presidential candidate. The film was directed by director Hal Ashby (already known for Harold and Maude (1971), The Last Detail (1973), Shampoo (1975), Bound for Glory (1976), and the acclaimed Vietnam war film Coming Home (1978)). The politically-satirical, overly-long film about mistaken identity and the television age was adapted from a 1971 novel by Jerzy Kosinski, with Sellers in a chameleon-like role in his second-to-last film. His role was the forerunner to the mentally-challenged Tom Hanks character in Forrest Gump (1994). Academy Award Nominations: 2, including Best Actor--Peter Sellers (his second and last unsuccessful bid). Academy Awards, 1: Best Supporting Actor--Melvyn Douglas (his third and last career nomination and second Best Supporting Actor Oscar).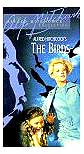 The Birds (1963)
Starring: Tippi Hedren, Rod Taylor, Jessica Tandy, Suzanne Pleshette, Veronica Cartwright
Director: Alfred Hitchcock
Another modern Hitchcock thriller/masterpiece - his first film with Universal Studios. Loosely based upon a short story by Daphne Du Maurier, it is the apocalyptic story of a northern California coastal town (Bodega Bay) filled with an onslaught of seemingly unexplained, arbitrary and chaotic attacks of ordinary birds - not birds of prey. Ungrammatical advertising campaigns emphasized: "The Birds Is Coming." The dark film hinted that the bird attacks were punishment for the failings of the relationships between the main characters. This Technicolor feature came after Psycho (1960) - another film filled with 'bird' references. The film's technical wizardry was extraordinary, especially in the film's closing scene (a complex, trick composite shot) - the special visual effects of Ub Iwerks were nominated for an Academy Award (the film's sole nomination), but the Oscar was lost to Cleopatra (1963). Hundreds of birds (gulls, ravens, and crows) were trained for use in some of the scenes, while mechanical birds and animations were employed for others. The film's non-existent musical score was replaced by an electronic soundtrack (including simulated bird cries and wing-flaps), with Hitchcock's favorite composer Bernard Herrmann serving as a sound consultant. Hitchcock introduced a 'fascinating new personality' for the film - his unknown successor to Grace Kelly - a cool, blonde professional model named 'Tippi' Hedren (the mother of Melanie Griffith), in her film debut in a leading role. Hedren also appeared in Hitchcock's next picture Marnie (1964), and reprised her Birds character in a supporting role in a dreadful made-for-TV sequel, The Birds II: Land's End (1994). Academy Award Nominations: 1, Best Visual Effects.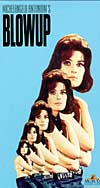 Blow-Up (1966)
Starring: David Hemmings, Vanessa Redgrave, Sarah Miles, John Castle, Peter Bowles, Jane Birkin, Gillian Hills, Veruschka
Director: Michelangelo Antonioni
A thought-provoking, art-house masterpiece from Italian director Michelangelo Antonioni - a view of the world of mod fashion, and an engaging, provocative murder mystery that examines the existential nature of reality through photography. It was Antonioni's first film in English, and quickly became one of the most important films of its decade, and a milestone in liberalized attitudes toward film nudity and expressions of sexuality. [The film in some respects resembles Hitchcock's Rear Window (1954), and proved influential for other young filmmakers: i.e., Coppola's The Conversation (1974), and De Palma's Blow Out (1981).] A desensitized-to-life, nihilistic, high-fashion London free-lance photographer Thomas (Hemmings), who lives a mid-60s life of excess (riches, fame, and women), becomes bored with his lucrative career of glamour photography. So he resorts to photographing, in documentary style, the seamy and sordid side of life in London, in flophouses and slums. Innocently, he takes candid photos in a deserted park of a lover's tryst-rendezvous between a kerchief-wearing, enigmatic woman (Redgrave) and a middle-aged, gray-haired man in a light-gray suit. She pursues him to ask for the illicit photos, as he imagines that he has witnessed a scene of sexual intrigue - never thinking that he may have accidentally obtained visual, criminal evidence of a murder. The climax is a suspenseful, obsessive sequence of the photographer processing and blowing up several pictures from his park visit, and magnifying them larger and larger to poster size. As tension heightens, he pins the pictures on the wall of his living room - in sequence - giving them life as if they were individual frames in a motion picture. Ultimately, they reveal a riveting possibility. In the film's finale is another indelible, symbolic image emphasizing the slim line between objective reality and illusion - a group of pantomiming students in white-face playing an invisible game of tennis with non-existent rackets and balls - and audience. Academy Award Nominations: 2, Best Director--Michelangelo Antonioni, Best Original Screenplay--Michelangelo Antonioni, Tonino Guerra, Edward Bond.
---



---