The Domination of the Studio System:

The American film industry was dominated by five major corporate-style studios in the 1930s (and into the 40s). Some of them had originally rebelled against the MPPA (Motion Picture Patents Company) - see their development in the previous sections. The Hollywood studios with their escapist "dream factories" and their "Front Office" studio head, production chief, producers, and other assistants, were totally in control and at full strength. They exerted their influence over choice of films, budgets, the selection of personnel and scripts, actors, writers, and directors, editing, scoring, and publicity:
20th Century Fox (formed in 1935 from the merger of Twentieth Century Pictures, founded by Joseph Schenk, and the Fox Film Corporation)
MGM (Metro-Goldwyn-Mayer) (led by Louis B. Mayer)
Paramount
Warner Bros.
RKO Radio
Three other minor studios were close behind:
Columbia (headed by Harry Cohn from 1932)
Universal
United Artists
Republic Pictures (founded in 1935) and Monogram were relegated to B-picture status, and Disney was a specialized studio for animation. [The stylized logos of some of the studios have remained similar over many decades: Warners (shield), Universal (globe), and Fox (searchlights).]


Most of the late 20's and 30's studio chiefs relied on their production heads for story decisions: 'Boy Wonder' Irving Thalberg (first at Universal, then MGM), David O. Selznick (RKO, MGM), and Darryl Zanuck (Fox). Until his death in 1936, gentleman production executive/tycoon Irving Thalberg was responsible for high-powered, prestigious, Best Picture-winning films that served as star vehicles, e.g., Grand Hotel (1932), Mutiny on the Bounty (1935), and The Great Ziegfeld (1936). However, iron-fisted, stubborn Thalberg was known for clashes with extravagant silent film actor-director Erich von Stroheim over his films, such as Foolish Wives (1922) and Merry-Go-Round (1923).

The beginning of the decline of the major studio system in the late 30s was signaled by various aggressive producers who split off and became independent. For example, David Selznick resigned from MGM in 1935 and established his own independent company - Selznick International Pictures. As an independent producer, David O. Selznick served as a "one-man" film industry with tremendous authority and power over the selection of stars and decisions of directors. Their first film production, an adaptation of Little Lord Fauntleroy (1936), starred Freddie Bartholomew.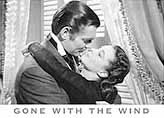 The top-grossing Gone With the Wind (1939) was the most expensive film of the decade at $4.25 million. It was also Selznick's biggest triumph (and after the film's success he spent the rest of his life attempting to repeat the feat), winning a record eight Academy Awards. He purchased film rights to the best-selling novel from first-time author Margaret Mitchell for $50,000 (an astronomical, unprecedented cost at the time), cast the stars for the film (gambling on Vivien Leigh as the fiery Scarlett O'Hara), conflicted with and bullied director George Cukor and finally dismissed him, and insisted on using the audacious words of Rhett Butler's farewell ("Frankly, my dear, I don't give a damn") in defiance of the Hays Office - he was allegedly fined $5,000 for using the word "damn." Although he had originally intended to make the film his own independent production, the fact that highly-paid contract super-star Clark Gable was borrowed from MGM and the subsequent high price of the film forced Selznick to agree to let MGM release the film (and receive half the profits). The film was memorable in that Hattie McDaniel became the first African-American to win an Academy Award (as Best Supporting Actress).
MGM's Studio Dominance in the 30s: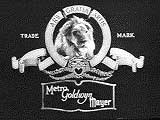 The 'star system' flourished with each studio having its own valuable 'properties', and Irving Thalberg was responsible for promoting MGM's stars like no other. The 30s was the age of lavish glamour and sex appeal, and MGM became the biggest, most predominant and most star-studded studio of all, making it "The Home of the Stars." It promised "more stars than there are in heaven," and brought Jeanette MacDonald-Nelson Eddy films to the screen. And the studio also had high quality productions due to its great craftsmen, including King Vidor, Victor Fleming, and George Cukor.
By 1934, MGM had over 60 big-name actors under contract. MGM had the largest 'stable' of stars of all the studios, including: Joan Crawford (originally a shopgirl named Lucille Le Sueur), Clark Gable, Myrna Loy, William Powell, Greta Garbo, Norma Shearer, Jean Harlow, Robert Montgomery, Judy Garland, Mickey Rooney, Katharine Hepburn, Spencer Tracy, James Stewart, the Barrymores, and Spencer Tracy.
One of its greatest early hits was the star-driven, profitable Best Film-winning Grand Hotel (1932), set in an opulent hotel in Berlin with extravagant art direction by Cedric Gibbons. The characters in the popular melodrama included the following highly-paid contract actors: Swedish star Greta Garbo as a ballet dancer, John Barrymore as a jewel thief, Joan Crawford as a young stenographer, Wallace Beery as a tyrannical, braggart businessman, and Lionel Barrymore as a terminally-ill bookkeeper. It also thrived with its Tarzan series of adventure/jungle films, Tom and Jerry cartoons, Gone With the Wind (1939), and The Wizard of Oz (1939).
Other Major Studios:
20th Century Fox was known for its musicals (especially in the 40s with Betty Grable), and prestige biographies (such as Young Mr. Lincoln (1939)). Fox Studios also capitalized on its association with Shirley Temple after the mid-30s - singlehandedly, she made over $20 million for Fox in the late 30s.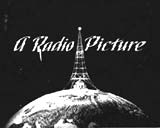 RKO was the locale for the first films of Orson Welles (Citizen Kane (1941) and The Magnificent Ambersons (1942)), the sophisticated dance films of Fred Astaire and Ginger Rogers, comedies, and its seminal monster film King Kong (1933).
Universal prospered with noted director Tod Browning, westerns, W.C. Fields and Abbott and Costello comedies, the Flash Gordon serials, and its archetypal, low budget horror films such as Dracula (1931), Frankenstein (1931) and The Wolf Man (1941).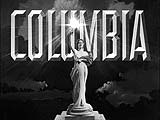 Columbia's best director was Frank Capra, known for his folksy, fairy-tale "Capra-corn" pictures. He directed many of this era's best populist and homespun tales with grass-roots heroes, that did surprisingly well once they were screen in small-town theatres. His romantic comedies made at the height of the Depression included the unprecedented hit It Happened One Night (1934) about a struggling hack reporter and a rich heroine thrown together, and Mr. Deeds Goes to Town (1936), about a millionaire who attempted to give away his newly-acquired inheritance.

Paramount Studios on the other hand, with a more European, continental sophistication and flavor, boasted husky-throated Marlene Dietrich and director Josef von Sternberg, Gary Cooper, Cary Grant, Carole Lombard, Fredric March, Claudette Colbert, and director Ernst Lubitsch with his 'sophisticated' comedies: Trouble in Paradise (1932), Angel (1937), and Ninotchka (1939). They also featured comedies from Mae West, W.C. Fields, the Marx Brothers, Bob Hope, and Bing Crosby, musicals starring Maurice Chevalier, and films from Cecil B. DeMille.
Warner Bros. was male-dominated and fast-moving, and noted for gritty, cutting-edge, realistic films or biopics, war films, Westerns, and socially-conscious, documentary-style films. The studio also churned out Golddiggers musicals almost every year (beginning in 1929) in the decade, and in the 40s - Bugs Bunny and other cartoons. In the early 30s, Warners also inaugurated the crime-gangster film, with its Little Caesar (1930), The Public Enemy (1931), Scarface (1932), and The Roaring Twenties (1939). The studio thrived with director Michael Curtiz, and famous "tough guy" stars including: James Cagney, Paul Muni, Humphrey Bogart, and Edward G. Robinson. Its female stars were equally forbidding, and included Bette Davis, Barbara Stanwyck, Lauren Bacall, and Ida Lupino.
The Biggest 30s Stars:
Films were made with specific stars in mind who often played familiar character types, including the decade's biggest stars: Clark Gable, Paul Muni, Janet Gaynor, Eddie Cantor, Wallace Beery, Mae West, Greta Garbo, Jean Harlow, Astaire and Rogers, Claudette Colbert, Dick Powell, W. C. Fields, Joan Crawford, Marie Dressler, James Cagney, Bing Crosby, Jeanette MacDonald, Barbara Stanwyck, Johnny Weismuller, Gary Cooper, Norma Shearer, Robert Taylor, Myrna Loy, Tyrone Power, Alice Faye, Errol Flynn, Bette Davis, Spencer Tracy, James Stewart, Veronica Lake, and Katharine Hepburn. Many audiences enjoyed the juvenile company of Shirley Temple, Deanna Durbin, Judy Garland, and Mickey Rooney. There were also a number of British stars in the decade, including Ronald Colman, Basil Rathbone (the Sherlock Holmes of the screen), Charles Laughton (an Oscar-winner in 1933 as King Henry VIII), C. Aubrey-Smith, and Leslie Howard.
The Greatest Directors of the Era: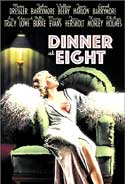 Despite censorship and strict studio control, many of cinema's best films were produced in this decade. Under the studio system, certain directors achieved a distinctive style or genre pattern. MGM's directors (George Cukor, King Vidor, Jack Conway, Sidney Franklin, Fritz Lang, Clarence Brown, Sam Wood, and Victor Fleming) were the best filmmakers in the 1930s. Craftsman-director George Cukor directed Dinner at Eight (1933) with a galaxy of MGM stars including Marie Dressler, John Barrymore, Wallace Beery, Jean Harlow, Lionel Barrymore and more. Also he directed W. C. Fields in David Copperfield (1935), Romeo and Juliet (1936) with an older Norma Shearer (Irving Thalberg's own wife) and Lesley Howard, and screen goddess Greta Garbo in one of her last great roles in the exquisite romance Camille (1936) - a magically-romantic melodrama opposite up-coming MGM star Robert Taylor. Cukor also directed Katharine Hepburn in three classics: Little Women (1934), Holiday (1938) and The Philadelphia Story (1940).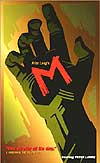 Jack Conway directed Viva Villa! (1934) (co-directed with Howard Hawks), Tarzan and His Mate (1934), A Tale of Two Cities (1935), Libeled Lady (1936), Saratoga (1937) (Harlow's last film), and Too Hot to Handle (1938). Before coming to Hollywood, German director Fritz Lang's first 'talkie' was the chilling M (1931), with Peter Lorre's film debut as a deviant serial killer (child murderer) who whistled Grieg's Peer Gynt while stalking his next victim. Sam Wood's best 30s films were Goodbye, Mr. Chips (1939) and two Marx Brothers films, A Night at the Opera (1935) and A Day at the Races (1937). King Vidor directed The Champ (1932) and Stella Dallas (1937) - among others.

Frank Capra, for Columbia, collaborated with Robert Riskin, who won the Best Adapted Screenplay Oscar for his marvelous script and its characters (played by Clark Gable and Claudette Colbert) in the romantic comedy and on-the-road adventure It Happened One Night (1934). This was the first film to win all the top Oscars (Best Picture, Best Actor, Best Actress, and Best Director), and one of the first screwball comedies. Riskin went on to write other nominated screenplays for Capra's Mr. Deeds Goes to Town (1936) (with Gary Cooper), Lost Horizon (1937) - a classic tale of a long-lost Shangri-La stumbled upon by a group of disparate travelers, and for Oscar-winning Best Picture You Can't Take It With You (1938) - a loveable film adaptation from the stage classic. Capra also directed James Stewart in Mr. Smith Goes to Washington (1939), an inspiring film about a crusading Senator that garnered eleven Oscar nominations (and one win for Lewis R. Foster's Best Original Story).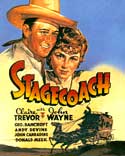 Fox's long-reigning production chief from the 30s onward was Darryl F. Zanuck and its finest film director was John Ford, whose films in the 30s included The Lost Patrol (1934), Drums Along the Mohawk (1939), the travelers-in-peril tale Stagecoach (1939) (marked by Ford's first filming in his favorite Monument Valley, and John Wayne's break-out role as the Ringo Kid), and Young Mr. Lincoln (1939). The success of Max Steiner's composed musical score for Ford's The Informer (1935) encouraged the future development of musical soundtracks and accompaniment.
Producer Samuel Goldwyn's most fruitful collaboration was with director William Wyler. Examples of their "quality cinema" and stylish melodramas include: Dodsworth (1936), These Three (1936), Dead End (1937) (that introduced the Dead End Kids), and Wuthering Heights (1939) (and The Little Foxes (1941) and The Best Years of Our Lives (1946) in the next decade).

Film History of the 1930s
Part 1, Part 2, Part 3, Part 4, Part 5, Part 6
---



---