Directors from Foreign Shores: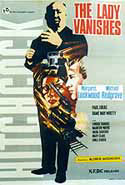 From the mid-30s onward, non-English language films were beginning to be shown in greater numbers in the United States, including the divergent works of Jean Renoir, Jean-Luc Godard, and Francois Truffaut; Alfred Hitchcock and David Lean; Roberto Rossellini, Federico Fellini and Vittorio DeSica; Ingmar Bergman; Sergei Eisenstein; and Akira Kurosawa. Little-known British director Alfred Hitchcock, who had already directed over a dozen films before 1935, became more widely-known in the US with the release of his stylish, spy-chase thrillers in the middle and end of the decade: The Man Who Knew Too Much (1934), the superb thriller with an innocent man on the run manacled to a trademark cool blonde in The 39 Steps (1935), and The Lady Vanishes (1938). In 1938, Hitchcock signed to make his first US film with producer David O. Selznick - Rebecca (1940).
The first major non-American Oscar recognition was for Hungarian-born director-producer Alexander Korda's British-made costume drama entitled The Private Life of Henry VIII (1933) - the ground-breaking biopic film received a Best Picture nomination and won the Best Actor award (for Charles Laughton). Consequently, the success helped to resurrect England's film industry and led to other Korda classics with his newly established London Films (an offshoot of UA Studios): The Four Feathers (1939), The Thief of Bagdad (1940), That Hamilton Woman (1941), and The Jungle Book (1942), but the director was unable to garner any further Best Picture Oscars.

German director Fritz Lang's first Hollywood film (after exiling himself from his homeland due to Nazi persecution), MGM's thought-provoking, socially-aware Fury (1936) treated the psychology of a lynch mob and its impact on an innocent victim (Spencer Tracy). And French director Jean Renoir's classic WWI POW drama Grand Illusion (1937) idealistically expressed the 'grand illusion' and hypocrisy of men at war.
Following the British success of the historical-biographical film The Private Life of Henry VIII (1933), other studios (both in the UK and in Hollywood) followed suit with similar biopic films - treatments of historical characters in the mid to late 30s:
Rouben Mamoulian's Queen Christina (1933)
John Adolfi's Voltaire (1933)
Paul Czinner's Catherine the Great (1934)
Alexander Korda's Rembrandt (1936)
Michael Curtiz' costume drama The Private Lives of Elizabeth and Essex (1939)
William Dieterle's Best Picture-winning The Life of Emile Zola (1937) and Best Actor-winning The Story of Louis Pasteur (1937), with Paul Muni's memorable performances in both character studies, initiated a series of engrossing screen biographies of famous scientists, doctors, and inventors into the late 30s and 40s.
Literary Works Made into Films: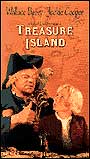 Stars appeared in any number of expensively-made films that brought classic novels and literary works to life:
William Makepeace Thackeray's Vanity Fair (1932) with Myrna Loy
Robert Louis Stevenson's Treasure Island (1934) from director Victor Fleming with Wallace Beery as Long John Silver
The Adventures of Sherlock Holmes (1939) with Basil Rathbone as the detective and Nigel Bruce as his assistant Dr. Watson
Henry Hathaway's Peter Ibbetson (1935) based on George du Maurier fantasy-romance novel
MGM's The Barretts of Wimpole Street (1934) about the romance between poets Elizabeth Barrett and Robert Browning
Tom Brown's School Days (1940) based on Thomas Hughes' classic novel about life in a Victorian boys school
Shakespeare films (the famed Max Reinhardt version of A Midsummer Night's Dream (1935), and MGM producer Irving Thalberg's and director George Cukor's Romeo and Juliet (1936) with aging Leslie Howard and Norma Shearer as the two star-crossed lovers)
MGM's Best Actress-winning The Good Earth (1937) based on Pearl Buck's story
The last of Thalberg's productions, two Dickens classics (Cukor's marvelous adaptation of David Copperfield (1935) and producer David O. Selznick's A Tale of Two Cities (1936))
Producer Samuel Goldwyn's Wuthering Heights (1939) and Selznick's Gone with the Wind (1939) (see below)
Four Rudyard Kipling-inspired stories (Wee Willie Winkie (1937) with Shirley Temple, Captains Courageous, George Stevens' action-adventure classic Gunga Din (1939) inspired by Rudyard Kipling, and director William Wellman's The Light That Failed (1939))
The Greatest Year for Films Ever: 1939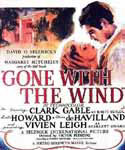 The most distinguished, pinnacle year in the movies has to be 1939, with many of the greatest, most diverse and superlative movies ever produced in one year. There were ten films nominated for Best Picture that year (not five) for Academy Awards, and four of them were independent productions - (1) Hal Roach's Of Mice and Men (1939), (2) Walter Wanger's Stagecoach (1939) - director John Ford's only Western during the 1930s - a frontier classic that revitalized the A-budget Western, emphasized characterizations, and catapulted the career of John Wayne out of routine, small-scale roles, (3) Sam Goldwyn's and William Wyler's tale of ill-fated lovers in Wuthering Heights (1939) [the Yorkshire moors were realistically re-created on land 50 miles from Hollywood], and the eventual winner (4) David O. Selznick's and MGM's Gone With the Wind (1939) with Victor Fleming credited as director among others. The Best Picture winner sold more tickets than any other picture - and Hattie McDaniel's Best Supporting Actress Oscar win (for her role as Mammy) made her the first African-American Oscar winner. It was also the first color film to win the 'Best Picture' award.

The other six nominated films in 1939 were MGM's big-budget The Wizard of Oz (1939) (credited as directed by Victor Fleming) with emerging star Judy Garland in the colorful magical Munchkinland and land of Oz, MGM's Goodbye, Mr. Chips (1939) starring Robert Donat and Greer Garson, Columbia's and Frank Capra's Mr. Smith Goes to Washington (1939), MGM's Ninotchka (1939) - Garbo's first starring comedy in which she "laughs," WB's Dark Victory (1939), and RKO's Love Affair (1939). Two other lesser-known Westerns, besides Ford's, also contributed to the rebirth of the Western in the 30s: Dodge City (1939), an Errol Flynn Western-style swashbuckler, and Cecil B. DeMille's epic, Union Pacific (1939).
1939 boasted other great classic films of enduring quality: The Roaring Twenties (1939), Destry Rides Again (1939) - Marlene Dietrich's come-back film, Only Angels Have Wings (1939), Young Mr. Lincoln (1939), Beau Geste (1939), the all-female The Women (1939), a re-make of The Hunchback of Notre Dame (1939) with Charles Laughton, and The Old Maid (1939) with Bette Davis.
As a footnote to the decade, three of the best directors in the decade of the 1970s were born in the year 1939: Francis Ford Coppola, William Friedkin, and Peter Bogdanovich.

Film History of the 1930s
Part 1, Part 2, Part 3, Part 4, Part 5, Part 6
---



---