---
CRIME & GANGSTER
FILMS


Part 2

Crime-Gangster Films


Part 1 | Part 2 | Examples
Prison Films - A Subgenre:
Other highly dramatic films in the crime genre are actually a subgenre - the prison crime film. These are focused on the regimented setting for criminals - the prison and life behind bars. Prison films have portrayed the tremendous impact prison life has on prisoners as well as on wardens and guards. They are often populated by vindictive wardens, innocent men wrongly imprisoned, or stool-pigeons. Themes have also included methods of evasion, attempts to escape or prove innocence, social consciousness and concern about the prison system, and the death-row experience.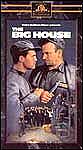 One of the earliest prison films was the much-imitated, melodramatic The Big House (1930) with Wallace Beery as the prison's top con-man. Mervyn LeRoy's I Am a Fugitive From a Chain Gang (1932) was another early landmark film with Paul Muni in a nominated role as an innocent man sentenced twice to a chain-gang in the South - a victim of society's brutal, degrading criminal system. The film indicted the prison system (and cruel chain-gang treatment). RKO beat LeRoy's film to the theatres by a few months, with director Rowland Brown's Hell's Highway (1932), another pre-Code film that depicted the horrible treatment of prisoners (wearing uniforms with bullseyes on their backs) in a Southern locale, and opening with the self-strangulation suicide of prisoner Joe Carter (John Arledge) in a sweatbox. The film's hero Frank "Duke" Ellis (Richard Dix) later becomes involved in a prison riot that led to his death in the film's original ending.
In Each Dawn I Die (1938), Cagney starred as a reporter who was framed for murder by gangsters and sent to prison, where he was befriended by inmate gang boss (George Raft). Jules Dassin's Brute Force (1947) starred Burt Lancaster (in his third film) as an inmate in Westgate Penintentiary under the harsh rule of a sadistic warden - still, he planned an escape to be with his critically-ill girlfriend (Ann Blyth).
Prison pictures have been revived from time to time, notably The Defiant Ones (1958) about two escaped convicts from a rural South chain gang - one black and one white, Birdman of Alcatraz (1962) - a film about bird-expert convict Robert Stroud, Cool Hand Luke (1967) - documenting prison conditions on a southern chain gang and Paul Newman's "failure to communicate" with the warden, or the suspenseful Escape from Alcatraz (1979), a tense re-enactment of an authentic prison-escape from "The Rock."
Veteran director Don Siegel, serving as mentor for actor Clint Eastwood as the incorrigible prisoner (their fifth film together) returned to his genre roots, having earlier directed the classic, realistic prison film, Riot in Cell Block 11 (1954) with Neville Brand. Franklin Schaffner's semi-fictional Papillon (1973) was about the infamous French penal colony on Devil's Island and prisoner Henri 'Papillon' (butterfly) Charriere (Steve McQueen) who made repeated attempts to escape, and was twice forced into solitary confinement as punishment, but eventually succeeded by riding the 7th wave in a series to take him out to sea. McQueen co-starred with Dustin Hoffman as convicted counterfeiter Louis Dega with thick Coke-bottle glasses. Alan Parker's visceral Midnight Express (1978) captured the real horror of five years of incarceration in a Turkish prison for Brad Davis (as Billy Hayes) for his attempt to smuggle two kilos of hash out of the country. The inventive prison film

The Shawshank Redemption (1994) was a tale of a convicted and life-imprisoned bank VP who creatively engineered his escape after 19 years of careful preparation. Tim Robbins' Dead Man Walking (1996) examined the issue of capital punishment in its story of a death-row killer (Sean Penn).
Great Gangster-Crime Films Around Mid-Century: Merging with Film-Noir
As stated earlier, as the decade of the 40s and the post-war period emerged, crime films became darker, more brutal, violent, and cynical -- many crime/gangster films were actually film noirs. After World War II, gangsters were often businessmen who represented large and corrupt corporations (often anonymous). The first film to illustrate changes in the character of gangsters after WWII was Byron Haskin's I Walk Alone (1948). Burt Lancaster took the role of Frankie Madison, an ex-con who faced a changed world and a double-cross by his partner after his release from 14 years in prison. He learned that Noll 'Dink' Turner (Kirk Douglas) was now a pseudo-legitimate and respectable, high-flying Manhattan night-club owner/racketeer, unwilling to share in bootlegging profits from an earlier promise (Turner: "This is big business. We deal with banks, lawyers, and a Dunn and Bradstreet rating. The world's spun right past you, Frank.")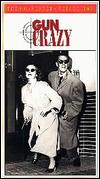 Memorable gangster characters included Alan Ladd as a cold, solitary, professional killer in the film-noirish This Gun For Hire (1942), and James Cagney as a violent, psychopathic, mother-fixated, bad-guy killer in the extremely violent White Heat (1949), marking the actor's return to gangster films after a full decade. The superb B cult movie Gun Crazy (1949) featured a gun-loving couple on a violent murder spree. The beautiful star Gene Tierney became a ruthless, greedy killer of her husband's paraplegic brother (Darryl Hickman), by luring him out onto a lake and causing his drowning, in John Stahl's melodramatic Leave Her to Heaven (1945). Fritz Lang's spy film Cloak and Dagger (1946) was memorable for its long, brutal fist-fight sequence between physics Professor - turned - American spy (Gary Cooper) and an enemy agent. [This scene was imitated in an excruciating death struggle in Hitchcock's Torn Curtain (1966), when world-famous scientist Paul Newman fought in a farmhouse kitchen with a Soviet villain and slowly asphyxiated the man in a gas oven.]
Crime dramas of gun-crazed killers, daring or troubled protagonists, or real-life criminals were commonplace, often with endearing, charismatic characters that evoked the earlier, 30s style gangster films. Director Roger Corman's Machine Gun Kelly (1958) offered a view of the notorious bank robber (Charles Bronson), as did the character portraiture Al Capone (1959) starring Rod Steiger as the prohibition-era Chicago gangster. Budd Boetticher's The Rise and Fall of Legs Diamond (1960) was about legendary bootleg trafficker Legs Diamond, and Joseph Newman's King of the Roaring 20s (1961) told the story of New York's infamous 20s gambler/bookie Arnold Rothstein (David Janssen) who fixed the 1919 World Series. Roger Corman's gangster epic The St. Valentine's Day Massacre (1967) provided an account of the battle for Chicago's bootleg business between Al Capone and Bugs Moran. Corman's trashy gangster film Bloody Mama (1969) starred Shelley Winters as Ma Barker, the first of his series of 'Mama' movies. And John Milius' debut film Dillinger (1973) colorfully captured the life story of bank robber John Dillinger and other notorious criminals.
Arthur Penn's landmark film

Bonnie and Clyde (1967) set new screen standards for violence, although it was accompanied by blue-grass music and slapstick-style robberies. The film's graphic, slow-motion finale startled audiences after a lyrical, down-home view of two criminals - fun-loving, misfit outlaws. And John Boorman's stylistic Point Blank (1967) starred Lee Marvin as Walker, a double-crossed criminal on the path of revenge to collect $93,000 due to him ("Somebody's gotta pay").
Organized Crime-Gangster Films: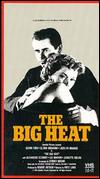 In the 50s, gangsterism was portrayed with organized crime organizations (the Mob) taking over, accompanied by tense action, realistic settings, rich characterizations, and a view of society as sick, immoral and corrupt. Abraham Polonsky's lyrical debut film Force of Evil (1948) demonstrated the doomed and needless fate of the older brother of slick, corrupted Wall Street mob lawyer Joe Morse (John Garfield) who had sold out to the mob and became indebted to the criminal syndicate for life. In Fritz Lang's classic crime film noir The Big Heat (1953), Glenn Ford played a vengeful homicide detective (after his wife was killed in a car bombing) in pursuit of a big crime operation and its crime lord to clean up the corruption with the aid of a gangster's moll (Gloria Grahame). Its most violent scene included the face scalding and disfigurement of a heavy's (Lee Marvin) girlfriend with a pot of coffee.
A gritty, grim view of New York's waterfront racketeering and corrupt union bosses was portrayed in the violently raw, documentary-style film titled

On the Waterfront (1954), starring Marlon Brando as ex-fighter Terry Malloy and Rod Steiger as Malloy's brother and the union boss' crooked lawyer. In an effective, classic film noir American crime film titled The Big Combo (1955), a gangster's ex-girlfriend helped half-crazed cop Cornel Wilde break a syndicated crime organization led by Richard Conte.
The Caper Film - Another Subgenre: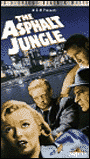 The caper film was another subgenre of the crime film that developed in the 1950s - John Huston's The Asphalt Jungle (1950) was a superb film-noirish example of the 'heist' picture, depicting a gang of assorted criminals conducting a carefully-planned jewel robbery caper. A fatally-wounded gang member Dix Handley (Sterling Hayden) dies after returning to his father's Kentucky horse ranch in the film's lyrical ending. In Stanley Kubrick's dark, sharp-edged The Killing (1956), Sterling Hayden led a group of criminals in a precisely-timed rip off of a racetrack. In both cases, things went awry with disastrous results. After a bank job in Sam Peckinpah's The Getaway (1972), Steve McQueen and Ali McGraw were chased across Texas toward the Mexican border. In Don Siegel's Charley Varrick (1973), Walter Matthau found himself on the run from hitman Joe Don Baker after robbing a bank with mob-laundered funds.
Coppola's Epic Crime Films: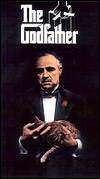 Eventually, two of the most successful gangland 'Mafia' films ever made appeared in the 1970s with Francis Ford Coppola's direction of Mario Puzo's best-selling novel,

The Godfather (1972), and

The Godfather, Part II (1974). Both were epic sagas of a violent, treacherous, and tightly-knit crime family superstructure from Sicily that had settled in New York and had become as powerful as government and big business. Returning war veteran/son Michael Corleone (Al Pacino) had to loyally follow in his father's criminal path, without questioning its legitimacy.
Both contained a number of brutal death scenes, including Sonny Corleone's (James Caan) flurry-of-bullets death at a toll booth in the first. The stunning Part II sequel was the first sequel ever to win the Academy Award for Best Picture. Rarely before, in New York Confidential (1954), had the 'Mafia' been featured in a main-stream film. The third and final installment in the trilogy was The Godfather, Part III (1990), again featuring stars Al Pacino, Diane Keaton, and Talia Shire. (In addition to his brilliant roles in The Godfather pictures, actor Al Pacino also starred in other crime classics, including Serpico (1973), Dog Day Afternoon (1975) - a film with an award-winning screenplay, Brian De Palma's bloody remake of Scarface (1983) with the defiant Cuban gangster dying in the film's explosive finale with his guns blazing, and Carlito's Way (1993).)
Scorsese's Crime Trilogy and Other Films:
Director Martin Scorsese also explored the theme of family ties being torn apart by unpredictable violence, in a world of losers, loners, outsiders and low-lifes. His intense films regularly starred actor Robert De Niro. Scorsese's so-called 'crime trilogy' included two mob pictures in the 1990s. The first film in the trilogy was Mean Streets (1973) - the one that established Scorsese's reputation. It was about the lives of aspiring, small-time crooks in the Little Italy section of New York.
The other two films - both with the same scriptwriter Nicholas Pileggi - were GoodFellas (1990) - adapted from Wiseguy, which followed thirty years in the lethally-violent criminal careers of rising mobsters and was based on the life of actual ex-mobster Henry Hill. And Scorsese's Casino (1995) examined a Mafia criminal dynasty making its presence known in a brutal takeover of a gaudy, neon-lit 1960s-70s Las Vegas. He also directed the exceptional

Taxi Driver (1976),

Raging Bull (1980), and DeNiro in a remake of Cape Fear (1991). Scorsese's recent bloody epic Gangs of New York (2002) showed the rampant, lawless street warfare of 19th century New York's lower Manhattan Five Points. His follow-up film was the violent, Best Picture-winning The Departed (2006), a retelling of the Hong Kong thriller Infernal Affairs (2002), about two undercover moles (Leonardo DiCaprio and Matt Damon) from opposite sides, involving the Massachusetts State Police and the Irish mafia, led by kingpin Frank Costello (Jack Nicholson).
Recent Crime Films: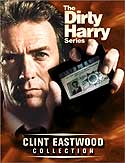 Other 1970s films showed the untiring, violent and abusive counter tactics of detectives fighting crime including William Friedkin's The French Connection (1971), with two narcotics detectives (Gene Hackman as Jimmy "Popeye" Doyle and Roy Scheider as Buddy Russo) facing an international narcotics smuggling ring. [Two semi-sequels or follow-up films also emphasized tough and violent police tactics: director Phil D'Antoni's The Seven-Ups (1973), with Scheider in the lead role as a tough NYC police department investigator, and Badge 373 (1973), with Robert Duvall as an avenging cop.] Director John Frankenheimer's official sequel French Connection II (1975) resumed the tracking of drug dealers in Marseilles by Doyle.
Death Wish (1974) was the first of many controversial vigilante films beginning in the 1970s starring Charles Bronson as an obsessive, vengeful crusading killer seeking justice named Paul Kersey. There were a total of five Death Wish films from 1974 to 1994 about the vigilante's search following the death of loved ones.
Death Wish (1974)
Death Wish II (1982)
Death Wish 3 (1985)
Death Wish 4: The Crackdown (1987)
Death Wish V: The Face of Death (1994)
The first of Clint Eastwood's series as law-and-order maverick Detective "Dirty" Harry Callahan with an oversized Magnum was Dirty Harry (1971), directed by Don Siegel. The popular, but controversial film spawned four sequels with its star sometimes directing/producing:
Magnum Force (1973)
The Enforcer (1976)
Sudden Impact (1983)
The Dead Pool (1988)
In the 1990s, Eastwood starred in a slightly-different kind of crime film - In the Line of Fire (1993) as an aging Secret Service agent trailing a presidential assassin.
Quentin Tarantino's Films:
In the early 90s, young screenwriter Quentin Tarantino made his debut film as writer and director. He turned toward directing his own scripts set in the unusual, volatile world of the criminal element. His own directorial debut for a feature film, after having others direct his scripts for True Romance (1993) and Natural Born Killers (1994), was for the ultra-violent crime thriller Reservoir Dogs (1992) - in which six thieving strangers were assembled to conduct a diamont heist that unraveled rapidly in the aftermath. Afterwards, he perfected his mix of humor and ultra-violence in the popular, critically-acclaimed film

Pulp Fiction (1994), a complex interweaving of three crime stories.
'Serial Killers' in Films:
It may be argued that the best genre match for 'serial killer' films is the horror genre or thriller films category, but they could also be categorized within this area of crime films. Early horror films (including the Dracula and Frankenstein cycles), various pieces of Gothic literature and accounts of real-life killers have all been sources of inspiration for these films. They are noted as cinematic productions that feature a psychopathic, mass murderer/killer (not known as a 'serial killer' until the 1980s) on a homicidal spree. Within the last decade or two, most horror films with a mass murderer have deteriorated into slasher films or erotic dramas/mysteries, characterized by random killings by a maniacal individual. The most effective and best 'serial killer' films are listed below, in chronological order:
Fritz Lang's M (1931), the first true serial killer film about Franz Berkert (Peter Lorre), inspired by 'Vampir von Düsseldorf' (the vampire of Düsseldorf) child murderer, Peter Kürten
Hitchcock's classic Shadow of a Doubt (1943), with Joseph Cotten as Uncle Charlie (the Merry Widow Murderer)
Bluebeard (1944), with John Carradine as Gaston, the infamous turn-of-the-century women strangler in Paris
director Ida Lupino's noir The Hitch-Hiker (1953), about a sadistic, mass murderer hitchhiker Emmett Myers (William Talman), based on a real-life, cold-blooded killer (in Daniel Mainwaring's script) who was eventually executed in San Quentin
Michael Powell's controversial Peeping Tom (1960), about a disturbed, unstable filmmaker Mark Lewis (Karl Heinz Boehm)
Psycho (1960), based on the infamous murders of the 1950s by real-life Wisconsin psychotic serial killer Edward Gein, whose murderous character also inspired the mother-obsessed farmer in Deranged (1974), the Leatherface character in The Texas Chainsaw Massacre (1974), and serial killer Jame Gumb ("Buffalo Bill") in The Silence of the Lambs (1991) (see below)
The Boston Strangler (1968), with Tony Curtis as the title character Albert DeSalvo, a confessed sex offender/murderer of women in the early 1960s
10 Rillington Place (1971), based on the true story of fiendish serial killer and necrophiliac John Christie (played by Richard Attenborough) in London in the early 50s
Dirty Harry (1971), with Clint Eastwood as Harry Callahan in pursuit of Scorpio (Andy Robinson), modeled after California's real-life Zodiac serial killer in the late 60s
Hitchcock's black-humored Frenzy (1972), about a Necktie Murderer - presumably based on the Thames Nude Murderer (a.k.a. Jack the Stripper) who killed at least six prostitutes in the early 1960s
Terrence Malick's Badlands (1973), based on the spree killings and exploits of Charles Starkweather and Caril-Ann Fugate in the late 50s, starring Sissy Spacek as Holly and Martin Sheen as misfit Kit; based on the book by Michael Newton
John Carpenter's classic horror/slasher 'serial killer' masterpiece, Halloween (1978), with masked killer Michael Myers, and all its sequels
Cruising (1980), with Al Pacino as an undercover detective in pursuit of a gay-bar serial killer; it was controversial and criticized for its depiction of homosexual men as sexual deviants
The Hitcher (1986), with John Ryder (Rutger Hauer) as a traveling serial killer taunting cross-country driver Jim Halsey (C. Thomas Howell)
Cop (1987), probably the first film to actually use the term 'serial killer', with investigative cop James Woods
Michael Mann's Manhunter (1986), the first in a 'trilogy' based on Thomas Harris' Hannibal Lecter novels, with Brian Cox as Dr. Hannibal 'The Cannibal' Lecktor and William Petersen as FBI serial killer expert Will Graham
Sea of Love (1989), with Al Pacino as an alcoholic cop (in pursuit of a serial killer who murdered victims while listening to Phil Phillips' 1959 45 rpm classic) and Ellen Barkin as his sexy blonde suspect
the disturbing Henry: Portrait of a Serial Killer (1986) (released in 1990), based on famed, pathological convicted serial killer Henry Lee Lucas (played by Michael Rooker), who ended up on death row in Texas
the made-for-TV To Catch a Killer (1991), about Illinois serial killer John Wayne Gacy who murdered 33 teenage boys and buried their bodies beneath his house
Jonathan Demme's Best Picture, The Silence of the Lambs (1991), with cannibalistic Dr. Hannibal Lecter (Anthony Hopkins); sequeled as Ridley Scott's Hannibal (2001); the serial killer Buffalo Bill in the film was loosely based on the exploits of a remarkable trio of real-life serial killers (Ed Gein, Ted Bundy and Gary Heidnik)
Jennifer 8 (1992), with cop Andy Garcia in pursuit of a killer in N. California who specialized in killing blind women
Kalifornia (1993), with Brad Pitt as a white-trash, ex-con serial killer named Early Grayce and his girlfriend Adele Corners (Juliette Lewis)
Oliver Stone's controversial Natural Born Killers (1994), a road-trip serial killer film with the murderous duo Mickey and Mallory Knox (Woody Harrelson and Juliette Lewis)
John Waters' black comedy Serial Mom (1994), with a suburban housewife/mother Beverly Sutphin (Kathleen Turner) as a killer
Citizen X (1995), with Stephen Rea and Donald Sutherland in dogged pursuit of brutal, prolific Russian serial killer Andrei Chikatilo who murdered and ate children
Copycat (1995), featured a 'copycat' serial killer who traumatized and terrorized serial killer expert Sigourney Weaver
director David Fincher's Se7en (1995), with Morgan Freeman and Brad Pitt searching for a diabolical serial killer known as John Doe (Kevin Spacey) who staged seven ghastly murders to represent the Bible's Seven Deadly Sins (gluttony, greed, sloth, envy, wrath, pride and lust)
director Philip Noyce's The Bone Collector (1999), with Denzel Washington as a hospital-bound serial killer sleuth, and Angelina Jolie as his assistant policewoman
director/writer Spike Lee's Summer of Sam (1999), about New York City's first serial killer (David Berkowitz) in the 70s, a vicious murderer dubbed 'Son of Sam'
the sensationalistic American Psycho (2000), the screen adaptation of Brett Easton Ellis' book, with Patrick Bateman (Christian Bale) as a self-absorbed, emotionless Wall Street financier - and serial murderer; reviled Canadian serial killer Paul Bernardo (and accomplice/wife Karla Homolka, who were dubbed the Ken and Barbie killers) claimed that Ellis' novel inspired his own murder spree
Sean Penn's The Pledge (2001), with Jack Nicholson as a retired cop in relentless pursuit of a killer
Red Dragon (2002), with Anthony Hopkins reprising his role as Hannibal; the film's title was based on the title of Thomas Harris' original novel about the character
Monster (2003), with Best Actress-winning Charlize Theron as prostitute-turned-serial killer Aileen Wuornos, who was eventually executed in Florida after being convicted of six murders
Suspect Zero (2004), featured an ex-FBI agent named Benjamin O'Ryan (Ben Kingsley) obsessed with hunting down and killing serial killers on his own
---



---